Smart speaker devices have risen in popularity
rapidly over the past several years. With that rise in popularity, companies like
Google and Amazon have been constantly fighting for the top spot amongst consumers. The technology and capabilities of these smart
speakers have also expanded to a level where you can find smart speakers in most homes
across the nation. It's become almost an essential part of the
modern home. There are so many great options on the market
right now. But today, we're going to talk about the top
three smart speakers. Before we get into it, just so you know, you'll
find links to each of the devices we're talking about today in the description below so you
can get your own at the best deal available. First up and best overall is Amazon's echo
studio. This addition to the echo family it takes
audio to a new level with Dolby Atmos technology, adding space, clarity and depth. The sound quality is really what sets this
echo device apart from previous models, with its five internal speakers to give you powerful
bass, dynamic mid range, and crisp pies. Enjoy music like you never have before.
As you would expect with any of Amazon's devices. This speaker is Alexa enabled. So you'll be able to tap into a growing list
of assistive tools and apps like playing music or reading news setting reminders, and even
home security alerts. The things you can do with an Alexa enabled
device almost feels endless. Now, as the same goes in my household. When in doubt, ask Alexa. Apologies to Google and also Jeeves if you're
old enough to remember that one. But I digress. setup is as easy as four simple steps and
you'll be able to connect this device to other echo smart speakers to use for intercom or
broadcasting throughout your household. That's right, no more yelling up the stairs
for kids to come down for dinner. All in all, the echo studio by Amazon shows
off the very best and smart speaker technology and provides top quality, sound and service
for homes of all sizes.
For the best value smart speaker look no further
than Amazon's Echo Dot with clock. This is a great option for those of us who
are looking for all of the fun new features of smart speakers, but still want to see a
digital clock on their desk or side table. That would be me. This is an essential bedside table upgrade
and yes, there is a snooze button. You're getting all of the Alexa enabled features
here packaged in a beautiful glowing orb. This fourth generation echo.is a beautiful
device designed to fit the aesthetics and design of any room in any home. It's small and convenient, so you can place
it just about anywhere. This model with the added digital clock is
currently available in either Twilight blue, or glacier white, Alexa and echo devices are
also built with multiple layers of privacy protection. Echo smart speakers have a microphone off
button that electronically disconnects the microphones.
You also have control over your voice recordings
and can view hear or delete them at anytime you need. With the fourth generation Echo Dot, you're
getting all of the essentials and comforts you've come to expect from Amazon products
in a compact and affordable package. Lastly, let's talk about the best budget option. get access to Alexa is a long list of skills
that with Amazon's third generation Echo Dot. This is Amazon's most popular smart speaker
that is currently available on their site. And probably the first model you imagine when
thinking about Amazon's smart speaker line. This one fits perfectly in small spaces at
just over 10 ounces, and comes in four colors with a fabric designed to match any rooms
decor.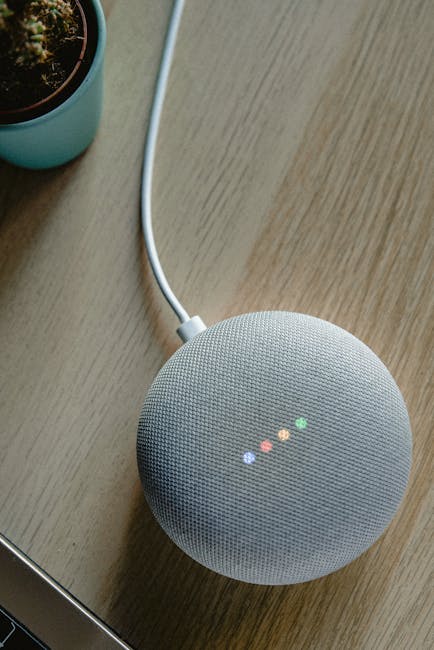 There are also many decorative holders available
for this model on Amazon. Play Music set reminders, connect to other
smart devices in your home and so so much more with this compact and budget friendly
pic. This model also allows you to make hands free
calls when connected to your cell phone via Bluetooth, which has come in handy so many
times the third generation echo.is extremely easy to set up and will be up and running
within minutes. If you're looking to test the smart speaker
waters, or fill every room with a smart speaker device.
This is a great option to fill your home on
a budget. It's compact, and it's powerful. I hope you enjoyed today's video and found
just the right smart speaker for your home. As a reminder, you'll find links to each of
these smart speakers in the description below so you can grab your favorite at the best
deal possible.
Thank you guys for joining me on this one. If you have any questions come to mind, please
feel free to drop them in the comments below and I'm excited to answer all of them. While you're down there. I would also love to know what other products
or cat degrees. you'd like to see more top three recommendation
videos on in the future. And if you liked today's video, be sure to
give it a thumbs up and subscribe to consumer buddy for even more great content in the future.
Transcribed by https://otter.ai.