Hey what's up, alex here, finally back with
a smart home video. The reason why I haven't been doing a smart
home video for quite some time is because I have been planning to change my entire setup. After implementing some smart tech solutions
in the house, you will release that they operate in silos whereby these smart devices are not
able to communicate together. For example, you can't set this xiaomi motion
sensor to switch on or off your Philips hue light or this aqara cube which is like a wireless
switch to operate your switchbot. There are like 20 smart home apps in your
phone and you don't have a single centralize solution or dashboard to manage and control
these smart home devices. So in this video, I am going to share 7 centralize
smart home solutions that you should consider when you are planning for a smart home, this
is like the step 1 you should actually do.
In each of those, I am gonna talk about how
powerful is the solution, how hard it is to use and my overall recommendation considering
other pros and cons. I want to be upfront first and say I haven't
had a chance to hands on experience all of them, it's more like the information I researched
and gathered since I am also looking to take a step to the next level of my current setup. So if I give any wrong info to the solution
you are currently using, please let me know in the comments below.
This is the video I wish I would had when
I started my smart home journey especially coming from a local Singapore context. Let's go for it. Alright, I am going to start with Google Home
because this is what I have been using and what most of you are using as well in Singapore. Take note that I am not referring to the google
voice assistant, but just the google smart home features. I am giving them a 1 and a half star rating
because there is so many things that it couldn't do vs their competitors. After hooking up the devices into google home,
there are many of them that doesn't allow you to control anything with it. No controls, not even on and off which make
me sometime wonder why are they appearing here in the first place.
But if you happen to have a google nest hub,
you will then see some controls there which I totally don't get it why it can be there
but not on the app. You only have routines here and the routines
can basically only be triggered with voice commands, not from any smart home devices,
not even sensors. How hard it is to use, I give it a 2 out of
5 star.
The UI interface can be much better, imagine
if you have many devices you have to keep scrolling and you can't swipe left or right
to go to other rooms. Somehow the ease of use is kind of because
of its limited features and controls you have. If you use google calendar a lot, or use a
google pixel phone then it has some nice integration features there. Google home also has the widest range of compatible
devices here in Singapore. I know I used to recommend Google home a lot
in this channel, but now it's tough with all these limitation plus another reason is
Amazon Alexa is officially available in Singapore. I am not sure when this happens but now the
Amazon Alexa app is in the app store. But not every of their services is available
yet like traffic and map direction, but it's ok we going to just look at the smart home
features. How powerful is the solution, I am giving
it 3 out of 5 stars.
You can set routines triggered with sensors
which is so useful and you have some controls to every devices. There is also an energy dashboard for you
to see your devices energy consumption. Few things I hope they could add is being
able to add more than one 'if' condition, able to set more than 1 custom action for
every routines and one more thing is having shortcuts or widgets on your mobile home screen. How hard it is to use; I am giving it the
same as Google home 2 out of 5 stars. Very straight forward, interface is actually
pretty similar to Google. You have all these device type at the top
then you have your groups which is the same thing as rooms below, from here you can switch
on or off everything in that particular room.
Right now some of the supported Amazon Alexa
products are still not available in Singapore, like my Bose soundbar. But I am sure things will start improving. So I will definitely recommend this if you
are looking to keep your setup simple, all your configuration and voice assistant all
in the same app. Personally, I am waiting for their 2nd generation
of Echo Show 8 to be available, then switched my voice assistant from google to Amazon,
especially since I am using the RING doorbell, it is able to straight away display the LIVE
video feed whenever someone presses the doorbell.
The new echo devices will all come with a
built-in zigbee hub, so as more products are natively integrated, it will then become like
the cheapest and easiest All-in-1 smart home solution. Next solution we going to look at is the Apple
Homekit. It is actually a very powerful solution combining
the automation rules you can set and also with the use of Siri shortcuts. It has all the basic stuff you will want like
triggering from any of your smart home devices including sensors, you can even apply a repeat
loop to keep doing a certain task for X number of times which means you can do things like
making a smart bulb flash 3 times.
It has also some very cool features like using
a NFC tag to trigger scenes, if you are in the apple ecosystem with their apple watch
you can control your smart home with it, and with their latest air tags you can set some
interesting automation with that as well. So in terms of functionality, I am going to
give the apple homekit a 3 and a half stars.
One of the main selling point of apple software
is always how user friendly it is, UI is very clean and simple. Comparing with all the solutions I am going
to cover today, this is the easiest with just 1 star. So it seems like a solution that I will definitely
recommend but not quite so. First of all, it is only supported for iphone
users. For me, I actually start using iphone since
the 3GS days all the way till iphone X, and yes I am one of those who always get the latest
iphone whenever its launched.
I also used to wear an apple watch but now
I am pretty happy I'm out of the apple ecosystem. Ok, that's a separate topic altogether. Apple has the smallest range of compatibility
devices and part of the reason why is because apple emphasize a lot in security, so it is
harder for those small smart home companies to have their products certified by Apple
to put inside their ecosystem. In other words, the products that work with
Apple homekit are generally the bigger brands and they are more expensive. But well, if you are an apple supporter you
probably don't care too much about the price. Another thing to concern is Apple's direction
in the smart home world, couple of months back they discontinued their Apple Homepod
leaving just the homepod mini. So overall, I am kind of sitting on the fence
for this one. Of course if you are an android phone user
you can totally forget about this option, but for apple users going for the Apple homekit
is a pretty good choice. Alright next one is Xiaomi miHome app. I think many of you are using this as well
because it is just very easy to get started with.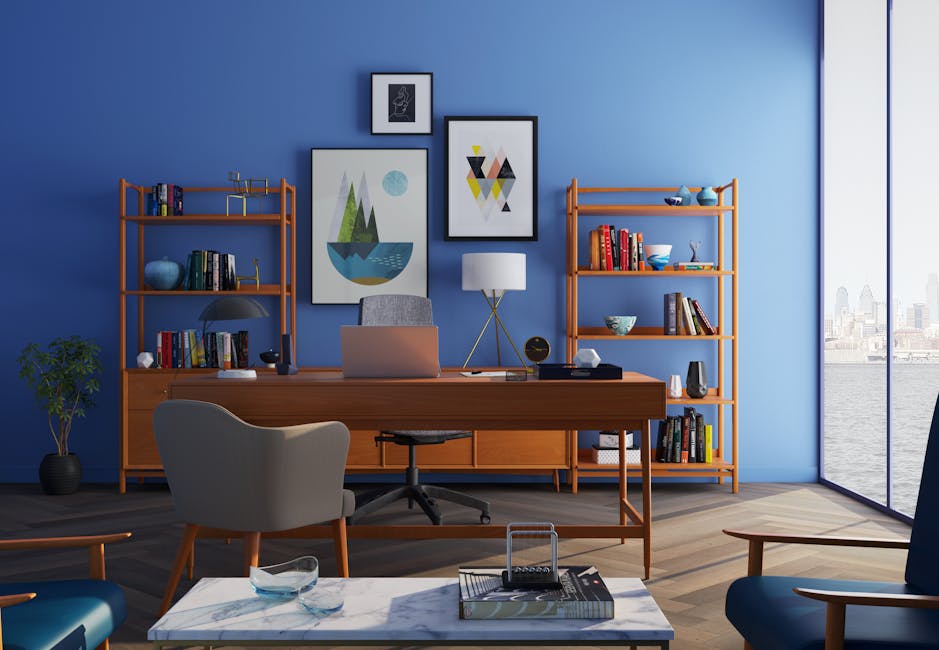 I start off my smart home journey with some
aqara switches, their curtain motors and a bunch of xiaomi sensors which I purchased
during my home renovation. At that time, I am thinking just use the mihome
and expand my smart home from there. But after a couple of months, I switched to
Google home. How good is the solution, I give it at 3 out
of 5 stars rating. You have a super long list of natively integrated
devices. The automation rules you can set has the features
you will typically want, you can also add other platform devices but you will realize
almost all of them are companies in China, which have no global presence. So that's not very relevant similarly to
the long list of integrated devices.
How hard to use, I give it a 2 out of 5 stars. Very similar to the apple interface but you
can't directly control the devices on the dashboard. Now the problems with using mihome is, no
inbuilt voice assistant, if you want then you can only buy their xiaoai speaker which
is only in Chinese and I don't think it has other capabilities over here in Singapore
besides your smart home controls. And another huge issue that I always get so
many questions about is the region settings.
You have to set to Chinese Mainland because
most of their devices are not supported if you select Singapore. And because it is set to China, it means your
controls will be sent all the way to china then come back here in Singapore, so there
is a noticeable latency although you are like right infront of the device. So overall whether I will recommend to use
Xiaomi miHome as your central smart home platform, the answer is no. After covering solutions from the 4 big companies
which have their own AI voice assistant, the next 3 are going to be hub-based solution. A benefit of having hub-based solutions as
your central control is you have the flexibility to choose and switch your voice assistant
anytime, be it Google, Alexa or Siri.
I have switched my smart home setup to be
all under this guy, the Samsung SmartThings. This means that I can get rid of these aqara
and xiaomi zigbee hubs, and have all my devices to consolidate in SmartThings. These are very simple hubs meant for just
their own company of products. But the smartThings or any hub-based centralize
solution has integration with many others brands. In terms of native integration, you can see
a long list of brands here, many of them are companies in the US and UK, but there are
also many familiar international brands. What makes this hub powerful and different
from these is the ability to write your own apps and device handler. So this opens up a whole world of features
you can put in place. How powerful I rate this, I give it a 4 out
of 5 stars. How hard it is to use, I will give 3 and a
half stars.
If you are just connecting brands found in
their list then its straight forward like the previous solutions I mentioned. But if the brand you are using is not here,
like my aqara products, then you need to go to their Groovy IDE, using custom coding to
do the integration. But you need not write coding yourself because
there is a huge community of developers writing these codes, so basically all you need to
do is to import theirs codes to your own device. From the app itself, UI is very clean. Easy access to your rooms, devices, scenes
and automation rules. For Windows PC users, you can even install
the app from Microsoft store, but note that it is still a work in progress so don't
expect everything to run perfectly. You can get this hub from Lazada, or even
from Singtel, they are bundling it with their broadband. The only concern from the smart home community
is whether Samsung will start charging a subscription fee to use their services because right now,
it's totally free after you purchase the hub. Keeping their servers running all these require
an operating cost. Nobody know what is gonna happen in the future,
but for now I will recommend the Samsung SmartThings, it is the one that I feel is the most suitable
for my current needs.
Next popular hub-based solution is the Hubitat. Many people always compare them with SmartThings. Both support the standard protocols, both
allows you to write custom app and drivers, both can hook up with google, amazon or apple
voice assistant. The only difference is Hubitat runs locally
without the need for internet, so in terms of performance and privacy its better but
I don't consider these points as something very critical. So how powerful is the solution, I give it
4 out of 5 stars. In terms of how hard it is to use, it is slightly
higher than SmartThings at 4 out of 5 stars. User experience and UI on the app is not great
based on the reviews. The upfront price of this is not cheap either. So for Hubitat, I will not recommend it. I find it too user unfriendly and looking
at the amount of work you put in, end result is somewhat similar to what you can get with
SmartThings.
Not officially available in Singapore, which
means you won't have good local support and warranty. If you really want something more powerful
than SmartThings, I suggest you to skip Hubitat and jump straight to the last solution I am
covering today, Home Assistant. How powerful is the solution, 5 out 5 stars. The Home Assistant can almost do anything
and everything that you want if you are familiar with scripting and programming because it's
a free open source platform. You can integrate with any brands of product,
customize the dashboard you want and customize the functionality of each devices to match
your needs. The selling point of Home Assistant is everything
is setup within your house.
It's faster and secured as there is no need
to connect to any cloud service. How hard it is to use, I give it 4 and a half
stars. It's not an off the shelf plug and play
solution. Even for my case in my professional work I
am dealing with low code environment, I forsee myself to have challengers setting this up. But there is lot of resources online and a
huge community to seek help. To get started with Home Assistant, you need
to buy a raspberry pi or use a virtual machine sitting on mini PC like the intel NUC or simply
just buy the Home Assistant Blue which is like their preinstalled hub. If I am living in a big house, a bungalow
or something, I will definitely look into Home Assistant. The bigger your house is, the more useful
you find having a smart home. So for this kind of normal apartment HDB,
our smart home setup is not going to be too big and complex.
The amount of time and effort to use Home
Assistant likely don't justify the benefits you get out it. Unless you really have the interest and passion
with smart home, then Home Assistant is for you. Thanks to all the content creators out there,
all these information and knowledge can be easily consumed from the internet. I am a very visual guy, the best way of learning
for me is through videos. So I am happy to say SkillShare has kindly
sponsored the video for today. For those who are not aware of what SkillShare
is, it is an online learning community with thousands of classes covering all sorts of
topics like design, programming, marketing, lifestyle and even smart home related.
Due to our current situation now, since everyone
has more time to spare, it's the best time to learn something, pick up some skills during
this period. What I like about SkillShare is their charging
model where it's subscription based something like Netflix. People create videos and courses put it on
Skillshare, then consumers just login and have access to everything on the platform. Maybe I should start creating some smart home
tutorials on SkillShare and earn some passive income. Alright the first 1,000 people to use the
link in my description will receive a FREE trial of Skillshare Premium. So out of these 7 Smart home solutions I covered,
which is better? That's difficult to answer because it depends
on what you are looking for and what type of person you are.
Are you just looking for something very straight
forward, do you have some IT background knowledge or you are totally a tech newbie. So if I were to break this down to 3 levels
– easy, intermediate and advance. For easy, I recommend amazon alexa. Intermediate Samsung SmartThings and Advance
will be home assistant. The smart home world is going to keep changing
and evolving. Personally, I am sticking to SmartThings for
now, maybe I will switch to home assistant in the future or maybe to Amazon, lesser device
lying around provided they allow more customization. So hopefully, my review of these 7 smart home
solutions will help you make a choice of which is more suitable for you. Alright, that's all from me. Hope you enjoy this video, thumbs if you like
it and share this with your friends if they are into these smart home stuff. Thank you so much for watching and I'll
see you in the next one, bye!.
As an Amazon Associate I earn from qualifying purchases.