Hey what's up, Alex here! Time flies, and it 
has been almost a year since my initial smart   home tour video. That video is actually pretty 
short and brief, I didn't cover much about the   renovation stuff and the smart home features 
I put in place. So now I am planning to do   a 2 parts video. The first part which is this 
video, is going to be a full walkthrough   of the smart home setup I have now.
Here are the 
topics or areas that I will be covering in this video, I have put timestamps to them so feel free to 
jump to any sections that you are interested in.  Smart Lighting is one of the 
main key aspects of a smart home.   To achieve smart lighting in my place, 
I have a mixture of smart switches,   smart bulbs and LED light strips. Ok now I have 
switched on all the lights, let's have a quick   rundown of which is which. I will point out those 
that are a smart bulb or LED strip.   For the rest of the lights you 
see are powered by smart switches.  ok for kitchen, all smart switches in the living room this is a smart strip for the tv backlight
a smart bulb for that standing lamp for the study room, each of the desk will be smart strip this is a smart bulb toilets don't have gym room don't have then for this room, again another light strip for the tv then…
Another one here toilets dont' have then for the masterbed room
is just these two smart bulbs for the bedside Basically for a smart switch, it just allow you 
to control the on and off state nothing more.   I am using all aqara wall switches but 
a combination of different versions.   Most of them are from these China version 2-gang 
switches. A couple of the D1 single gang switches   and one of their latest H1 single gang switch. 
The reasons why I picked Aqara. I prefer rocker   type of switches instead of the touch screen 
type because I like that you need not press   at a very precise spot and you can basically not 
look at it. Design wise it's pure white in color,   the D1 and H1 has a more squarish look, the 
feel of the switches are also different.   Price is very affordable and the best of 
all, it's able to integrate with smartThings.   Not an official supported integration 
but it works perfectly fine for my setup.  For smart bulbs, not only can you control the 
on/off, you can also control the brightness,   and even color if you are using an RGB 
bulb.
I have a combination of brands here.   In my masterbed room bedside, these are very cheap 
brandless A19 bulbs I bought from Shopee using the   Tuya smart life. For my living room standing 
lamp this is using the Yeelight E27 RGB bulb,   scheduled on automatically everyday in the 
evening. At the corridor area, I have this   Kasa filament smart bulb. These look the best with 
this kind of light feature that makes the light   bulb visible.
I set this to 1% brightness, also 
switched on automatically everyday in the evening,   really love the look and feel of this. I have this 
linked with my Aqara wall switch, configured as a   wireless switch which is another great feature 
for the Aqara smart switches. In smartThings,   I can have one of the switches of my 2-gang 
switch to be decoupled and set to unwired.   The biggest problem of having a smart bulb that is attached to 
a wall switch is whenever someone go and press it,   the power is cut off. With this configuration, 
you won't have this problem anymore.  For smart LED light strips, I have 2 brands here – 
Yeelight and Govee. 1 Yeelight strip behind my   living room TV, and 1 for each of my desk in 
the study room. It can only display a single   light at any time, comes with a switch for you 
to on/off, and also for to change to some of   the standard colors. Yeelight has an official 
cloud to cloud integration with smartThings   which works great. The other brand is Govee, I 
have the Govee TV light strip that is installed   on my entertainment room TV, able to 
do multiple lights on a single strip   and also able to change light according to your TV 
color display with the camera attached on top of   the TV.
Then I also have the Govee Lyra floor lamp 
at the side to create some nice ambient lighting.   For Govee, there is unofficial integration with 
smartThings, if you are interested on how to set   up Govee with smartThings, I have linked a 
video guide in the video description below.  Let's be real, taking out your phone then going 
to an app to access your smart home devices   is not convenient at all. Fully relying 
on voice assistant also don't sense all   the time, for example you have tv 
or videos playing in the background   then your voice assistant is not picking up what 
you are saying accurately, not to mention that   it is going to take like at least 10s from saying 
out the commands to getting the response.
So you   want to make use of sensors or wireless button 
triggers as much as possible to achieve quick   immediate response on your smart home devices.
For sensors, I have motion and contact sensors   in my setup. A combination of brands from Xiaomi, 
Aqara and smartThings. At my main door, this is   the Aqara contact sensor. Once the door is opened, 
it will switch on the entrance light.
My kitchen   has a Xiaomi motion sensor, after sunset once you 
enter, it will switch on the main kitchen light.   This is the smartThings motion sensor placed 
in my toilet, automatically switch on the   lights when motion is detected and automatically 
switched off when no motion detected after 5mins.   And lastly, smartThings contact 
sensor for my bedroom wardrobe.   Once opened, switch on the tracklight and once 
closed, it will switched it off after 30s. The   smartThings sensors are more expensive than 
the Xiaomi and Aqara ones, besides natively   integrated to smartThings platform, they actually 
work better especially for the motion sensors.  Next I have wireless switches or buttons. 
I love these because they can be essentially   placed anywhere in the house to easily trigger 
smart home devices whichever way you want it.   Again, I have a combination of different 
shapes and sizes from different brands.   This Xiaomi button I placed at the entrance to 
easily switch on or off what I want when I'm going   out or back home.
I have the Aqara cube right 
beside me in my study room to control the aircon,   fan switch and so on. An Aqara wireless switch 
in my entertainment room to control the aircon   and blinds. Then lastly, these small little 
smartThings buttons in the masterbed room,   whether it's on the bedside table or stick it 
somewhere totally up to you. Most houses will just   have wall switches beside your bed which you can't 
reach them easily unless you kind of sit up right   or stretch all the way for it. That's what 
make these wireless switches so convenient.   So I configure this to switch on my bedside light 
if I do a single press, double press will on/off   the aircon, press and hold will open/close the 
curtain. A very common question I got asked about   is can you do a 2-way light switch. In the smart 
home context there is no need to hardwire a 2-way   switch because you can always do a 2-way, 3-way, 
up to you using these kind of wireless switches.   Yes these are battery operated but they 
can last you a very very long time,   not something that I will worry about.
Smart plugs or sockets are easily one of the   easiest way to start building a smart home.
The 
basic feature is to allow you to control the power   input like an on or off switch. You can do some 
scheduling and combine with the routines you set.   These teckin ones powered by tuya are pretty 
basic. But some sockets have additional features.   Like the smart plugs from ikea, these can help you 
to relay zigbee signals. Then I also have smart   plugs from kasa tplink, that comes with energy 
monitoring. I am using smart plugs with my indoor   cameras, power strips attached to my study desk 
and also the bunch of devices at my TV console   area so that they will completely stop consuming 
power when I don't need them.
I use a smart power   strip in my entertainment room because I want to 
be able to control the socket individually. This   is a brandless one, but at least has the safety 
mark. Most of the brandless smart home devices   are powered by Tuya smart life. All of these 
are of course, centrally managed in smartThings.  I can't tell you how much I love a smart blind 
or smart curtain solution. It really easily save   you a lot of time and effort opening and closing 
them multiple times everyday especially for those   working from home. I have the Aqara curtain motor 
with day curtains for my living room and blackout   curtain for my masterbed room. Somfy motors with 
blackout blinds for living room and study room.   Soma smart shade for my gym room and the 
Aqara Smart blind E1 for my entertainment room   These two are retro fit solutions. It doesn't make 
sense to have multiple brands here, the reason why   I am doing this is to just try out the different 
products.
Except for the Aqara smart blind,   the rest of them I have actually done a separate 
video if you like to check that out in more details.   The Aqara smart blind is zigbee based and I like 
that it has manual controls on the device itself   which aligns with the principle of a smart 
home. That is if you remove away the smart   home component, all these smart home devices must 
still be able to operate normally. This is a very   new product from Aqara so no integration with 
smartThings yet, hopefully that will come soon.  There are more and more home appliance that are 
starting to be natively smart and incorporating   some smart features on them. In the smartThings 
platform, you can add a bunch of these like   air purifier, fridge, washing machine and robot 
vacuum.
Of course, they must all be from Samsung.   Unfortunately, I only have a Samsung 
branded TV and their robot vacuum.  Talking about robot vacuum, they are a savior, 
one of the best inventions. I have been using   the Samsung Jet Bot+ with the auto empty station 
for the past 3 months. But I am going to start   testing out the Roborock S7 and Deebot T9 for 
the next 3 months. So expect a comparison review   video of these 3 sometime in December.
If the home appliance is not natively   smart but has a remote control for them, then 
you can make use of a IR/RF blaster solution   to control that remote control. I have a 
combination of 3 brands here – Switchbot,   Broadlink and Aqara. In my study room, I place 
this Switchbot hub on my desk, that kind of looks   like my company logo now.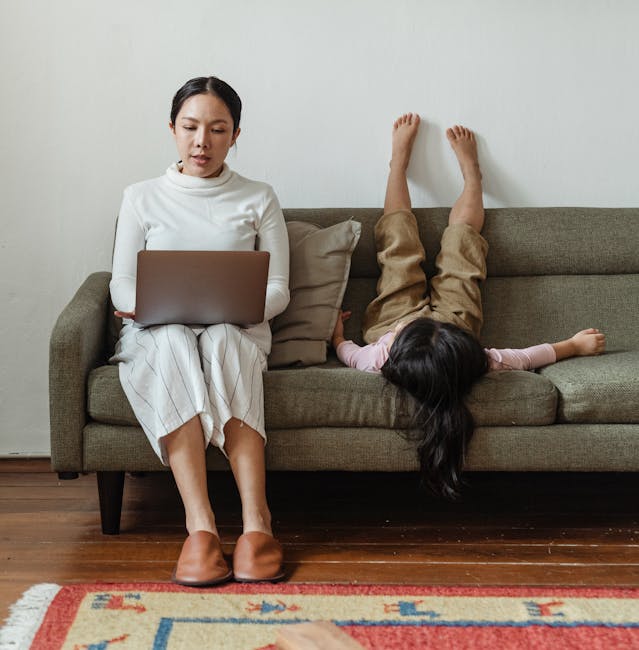 This will control 
my living room TV and aircon. Broadlink rm4   pro in my kitchen to control the laundry rack 
and ceiling fans via RF. A Switchbot hub mini   in my masterbed room to control the aircon and 
lastly the Aqara m2 hub in my entertainment room   to control the TV and aircon. Only the 
Switchbot has integration with smartThings,   Broadlink and Aqara hub links to my Google 
Home directly. Broadlink is my least favourite   because of their app but at least they can do RF.
So what happens if the appliance is not natively   smart and doesn't have a remote control. That 
is when you can make use of the Switchbot bots   to simulate the finger pressing action. For me, 
I have these switchbot bots for each of our PC.   I have this included in my Good Morning 
routine, and also using it if we need to   remotely access our PC.
I wanted to stick one 
for my PS5 as well but doesn't seem possible.  One of the biggest selling points of staying in 
Singapore is because it's super safe over here.   So there isn't a huge emphasize on 
home security unlike other countries.   And also generally for apartment houses like a 
HDB, there isn't much you can and need to do.  For smart doorbell, I am still using the same 
which is the smart doorbell by RING. But instead   of using the RING app, I have it integrated to 
the SmartThings app instead and basically using   it via SmartThings because somehow it is more 
responsive rather than using their own app. So I have   motion sensor set, whenever motion is detected 
in the defined area that you set in the RING app,   SmartThings will send a notification to my phone. 
Here is a demo to show you how fast I will receive   the notification. I also have an automation 
set that whenever the doorbell is pressed,   I also have an automation
set that whenever the doorbell is pressed, it will switched on my dining light and 
automatically switch it off after 10seconds.   This is very good because most of the time I 
am not looking at my phone when I am at home,   and especially if I am in an online meeting 
then at least you have that visual notification.   Samsung TV comes with the SmartThings app in their 
OS.
I can switch on notification for the doorbell   as well. If I am watching TV halfway, it will 
pop up the notification at the side. However,   I can't have the RING doorbell integrated 
to my google nest hub because RING is under   Amazon while the nest doorbell is under Google. 
Google just released their newest nest doorbell   which looks really very nice and is also cheaper 
than their previous version. So I might replace   with that but you know, any new tech from Google 
won't be available in the Singapore Google store,   so I have to import it from 
elsewhere if I really want to get it.  Next I am going to talk about the indoor cameras 
I have installed. I have one placed in the living   room, one placed in the kitchen and one placed 
in the masterbed room to cover all the areas   I like to monitor. And the only reason why 
I installed these cameras is for this guy.   So total of 3 cameras now, 2 of them is using 
these cameras from Switchbot.
Their camera is   positioned as a budget choice, selling at only 30 
USD each. I like that the camera is quite small   and I am pretty satisfied with the video quality. 
For video storage, it supports local storage using   the SD card slot behind, or if you prefer cloud 
storage subscription it does come with this   option as well. There isn't like a directional 
pad controller on the app to control the camera   facing direction, you can only manually turn it on 
the hardware itself, but hey this is only 30 USD,   very value for money. I have them integrated to 
Google home, so I can easily view the camera on   my google nest hub or simply via the Switchbot 
app. The other camera I have is the Aeotec camera,   price of this is 119 SGD. It is a 1080p full-HD 
camera that can rotate 360 degrees, with tilt and   panorama function. No SD card for local video 
storage but it comes with a free 24-hrs cloud   storage. The biggest selling point of this camera
of course for me is that it is from SmartThings.   Fully integrated in the smartThings app, so I can 
have it automatically start recording when I am   out for lunch, I can access the recordings 
easily under SmartThings video after that.  The last item I have under Home Security 
is the Smart Door lock.
So I am using this   Bluetooth xiaomi smart door lock which is the only 
device left inside my mihome app. Like I   said in my previous Q&A video, if I know that I 
will be using the smartThings solution, I would   have gotten a compatible supported lock in the 
smartThings platform instead. Nonetheless, I can   still set and manage user profiles on this lock 
which is super useful. It also has a full log with   timestamps on all the events going on. There are a 
bunch of automation you can set but since I am not   using mihome anymore, I can't make use of them. 
So this is the difference between a smart door   lock and a normal digital lock, a smart door lock 
will have all these software features you can set.  Your home network is very crucial of
how well your smart home is going to perform.   For any smart home setup, I will always 
recommend you to get a mesh wifi system.   It is the best and easiest way to get 
strong wifi coverage and signal for   all your smart home devices using a single 
broadcast network ID.
At the same time,   not powerful to the extend of interfering with 
your neighbor's wifi which is what you will want   in terms of security and performance. What I am 
using is the Netgear Orbi system. The specs for   that is great and what I particularly like is 
the app comes with analytics data on your wifi,   you can even setup your home testing of the signal 
and speed in the app.
I love that it comes with 4   ethernet ports on the main and satellite unit. So 
I have my main unit placed inside the DB board.   For the 3 wired connection, 1 is going to my 
study room which is then connected to a switch   that provides wired connection to the PCs, TV 
and somfy hub. The other 1 is going to my gym   room connecting to my laptop directly and last 
1 is going to my entertainment room connecting   to my satellite unit which also provide wired 
connection to my PS5, TV and smartThings hub.   Despite using many zigbee and zwave smart home 
devices already, you can see that I still have   over 30 connected devices which is beyond 
the recommendation of my current orbi model.   So I will most likely upgrade my equipment this 
year end and move over to wifi 6 at the same time.  There are basically only 2 choices for 
me here since I am not an iphone user,   that means Google or Alexa. One of the benefits 
of using a central hub based smart home solution   is – you are flexible to use any voice assistant, 
or even both if you want.
For my case, I am using   Google Home. There are basically only 3 ways 
to trigger your voice assistant. 1 is of course   with your mobile phone, the other 2 are using either 
a smart speaker or a smart display device.  I don't have a specific brand preference in the 
world of speakers, so I will always prefer those   that comes with a voice assistant or integration 
with smartThings. For me in my living room,   I have the Bose 500 soundbar linked to Google 
home. I turned the sensitivity to the max   so that I can pretty much trigger google 
assistant even when I am in the study room   or even in the kitchen. Of course, that 
will also depends on how loud is your voice.  In my masterbed room, I now place my Google nest 
hub display on my bedside table. Besides having   voice assistant, these kind of smart 
display also double as a photo frame,   a clock, providing smart home controls and also 
let you do video calls. What I have here is the   2nd gen nest hub, so one of the new features is 
sleep sensing. Instead of wearing a smart watch to   do sleep tracking, the Google nest hub can now do 
that using sensors and sound.
I have been playing   around with this lately, pretty interesting!
With these smart speaker setups, I can also do   message broadcasting, like a PA system which I 
find it quite cool and funny at the same time.  My entire smart home setup is based around 
the smartThings platform. Let's take some   time to talk about it. I feel that is a solution that 
is able to cater to 3 levels of users.   SmartThings have a long list of natively supported 
devices, the best practice is of course going with   these devices, that's the easiest. So the 
level 1 basic users will stop here. Level   2 advance users will be those that are able to 
leverage on the smartThings developers community,   follow some simple steps to integrate those 
devices that are not natively supported.   For example in my case, Aqara and Govee.
Then 
lastly at level 3 the super users will be those   that will make use of smart apps to 
set more complex and interesting automations So overall, it's a hub-based solution that all 
sorts of users can use, unlike home assistant   or hubitat that are not very beginner friendly.
The smartThings hub retails at 199 SGD,   supports zigbee, zwave, wifi. If you need to 
extend zigbee signals you can get these very cheap   repeaters from ikea, I have a couple of these. 
It's a smart home solution that I have been using and   no regrets at all.
In case you are not aware, the 
entire smart home industry will have a big change   in the future – the big 3 Google, Amazon, Apple, 
together with the alliance are coming together   for this project call Matter. I will not go into 
the details what Matter is about, you can go check   it out at the website. The important takeaway 
is smartThings is part of it. And they are also   making lots of upcoming improvements like having 
more local automations which are more reliable,   here are some videos from the channel Automate 
your life if you want to find out more.  Again I need to reiterate that the reason why 
I am using so many different brands is mainly   because I just want to try out the different products, 
and also because I know the smartThings platform is able   to support it to a certain extend. Although 
not every single devices are integrated,   it's not a really big deal.
Able to have about 
80% of the devices consolidated on smartThings,   I am pretty happy with that. There is no perfect 
solution out there, as long as it works for you,   you are benefitting from it and enjoying it on 
your everyday life, then that's good enough!  That's all for this first part video of 
my 2021 smart home tour. The second part   will focus only on the renovation aspect, also 
covering some of the reno regrets which many of   you are interested to know as well. These 
videos really took me a lot of time and effort to do so to show your support, give it a like and 
share this with your friends if they are trying   to setup a smart home. Thank you for watching 
as always and stay tuned for the next one BYE!
As an Amazon Associate I earn from qualifying purchases.