For a price of Pizza you can have a 1080p
security camera called Winees Smart Home Camera Mini that can detect movements caused by Persons
or Pets using Artificial Intelligence. It has two way audio and can works with Alexa
and Google Assistant. But let's see what's the good and the
bad of this camera, so we can decide at the end, what is better a pizza or this camera? INTRO The Winees Smart Home Camera Mini can records
HD video at 1080P resolution that can be streamed well over the 2.4GHz Wi-Fi network. The camera lens viewing angle is 110 degrees
allowing you to capture large areas in your property.
Of course it have a Night vision using infrared
sensors technology with up to 10meters night vision range. For the image compression both H.265 and H.264
codecs can be used. That means streaming will require less network
bandwidth and recording will take less space. And when we are talking about recording we
have the following options with that camera. To use a Micro SD card where events can be
recorded continuously or you can use the Winees Cloud service for which we will talk about
later.
What I miss the most here is the RTSP support,
which will allow 3rd party integration for example with hardware and software NVRs as
well as Smart Home platforms like Home Assistant. The good thing is that Winees are saying that
they are considering RTSP support for the future and we can eventually receive this
as a software update hopefully sooner than later. The camera also have a microphone and a speaker
that is capable to siren a 90dB alarm that eventually will scare the unwanted visitors. The Winees Smart Home Camera Mini is super
easy to install as multiple Installation options are possible and it can be virtually installed
anywhere at your home as long as it is indoors. To initially setup the camera and to operate
it afterwards you will need a mobile device an a free app called AiDot available in Apple
AppStore and Android PlayStore.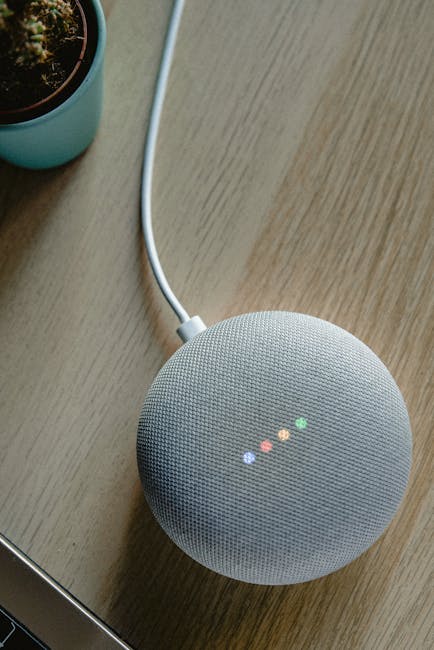 There are two possible plans with this camera:
a totally free tier and a paid cloud service. The Free Tier is used by default and includes
possibility to watch your camera live stream non stop and to save your events on a local
microSD card. Or, optionally, you can opt in for the Winees
Cloud Service called AI Protect Plan that will instantly give you 30 days Video History
as well as AI Human, Pet, Package & Vehicle detection. At the time of shooting this video there is
a promotion saying that If you Register for the cloud service before 31st of December
you will Get 6 Months Free of charge of the paid AI Protect Plan
and after that it will cost you $1.99 per month. As summary I can say that Winees Smart Home Camera
Mini is a good choice for beginners and it is great as your first home security camera.
It has elegant design and nice features that
can give you more insight of your home on demand. For the advanced users the lack of RTSP support
may become a deal breaker, but there is a chance that the camera vendor may enable RTSP
in the future. Overall, I prefer to skip a pizza once and
grab a device that can give me a peace of mind while I'm not at home. But that's me and I'm interested about
your honest opinion, what do you prefer a pizza or a camera? Share your thoughts in the comments below. And now, do not wonder what to watch next
and just click on my Smart Home Security Playlist where I'm reviewing some very interesting
sensors and cameras that you can implement in your Smart Home. Don't forget to subscribe for my channel
with the Notification bell as I'm releasing Home Automation related videos every week.
Follow me on Twitter, join my Discord Server
and remember – Home Smart, but Not Hard! I'm Kiril and I'm done speaking. Bye.