Have a cool idea for an art piece, but not sure how to tackle it? Don't worry, we've got some handy little tricks to turn regular ideas into true masterpieces! Now let's get those creative juices flowing! Hm… My crush has me feeling inspired! I sure hope he appreciates this! Here goes nothing! What's up, David? Nice. What'd she write to me? Yep, I've got some feelings about this! Be still my heart!! Let's see here… GAH!! My books!! Sorry, let me help you with those. Oh… So soft… Uh-huh… Wow… Um, my books? Oh!! Right!! So… Yeah… Thank you!! I think I'm in love! Wait… Just one last look.
Yep, this guy is really something. Ah. Oh, that's what I'll say!! Nothing like reminding your sweetie about the moment you first laid eyes on each other. The hard part's over!! Nice!! Wow!! I remember. Such a sweetheart! Love you, baby! Prepping for your art project is all part of the process. A messy one at that. Anyway… Time to turn this idea into art! First stroke is always the best! Add a little bit of blue here… It's really coming together.
Or is it? This is terrible!! NOPE! Good thing I have lots more paper! Ooh, smooth. This is worse than the first one! UGH!! Come on now, focus!! You've got to be kidding me. WHY CAN'T I PAINT A STUPID FLOWER?! All right, stay calm… Deep breath in… I can do this. I am fully capable. It's go time. Easy… Easy… CHOO!!! Huh? That was unfortunate. But wait a minute. What an interesting shape! I can work with this! Using your paintbrush in different ways can help you create entirely unique designs! And in my case, petals! Once you've gone all the way around, Add some green for the leaves and stems. See how it's all coming together? Careful strokes go a long way. You can even attach these two! It fills out the space quite nicely. I knew I could do it!! WOAH!! You drew all this on your own? Why don't you have it, Annie, I've got more creating to do. And this time, I'm taking a whole new approach. But don't worry, we're still staying on theme here.
See how these strokes make the leaves really come alive? Don't be afraid to take your time with these. You can even make grass, see? But the next part gets a little more complicated. I can use some puffy paints like these to create all new fun textures. With a balloon!!! How satisfying was that?! Now use it like a stamp. And you'll get these fun, totally unique flowers!! Don't forget this one! Cool, right? Awesome. What do you think? David!! How did you even come up with that?! My secret ingredient! Aw, this picture sure is cheery.
Good enough to be framed! And why stop there? Just need some inspo… Mm-hm… Right… You said what?! Oh Susan, you're bad! Ugh, I dunno… Um… Excuse me?! My paper… Oh! My bad. Oops… Look what you've done! It's ruined. Hey!! Can I show you something? Ever hear of a happy accident? This is one of 'em! Me? Yeah!! You can do different sizes too. Amazing!! Let's do it!! How many do you think can fit on here? As many as you want! Things are getting CRAZY!! You can use pretty much anything, As long as it's circular, of course. You think we've done enough yet? It sure looks cool, doesn't it? Up high!! My little artist.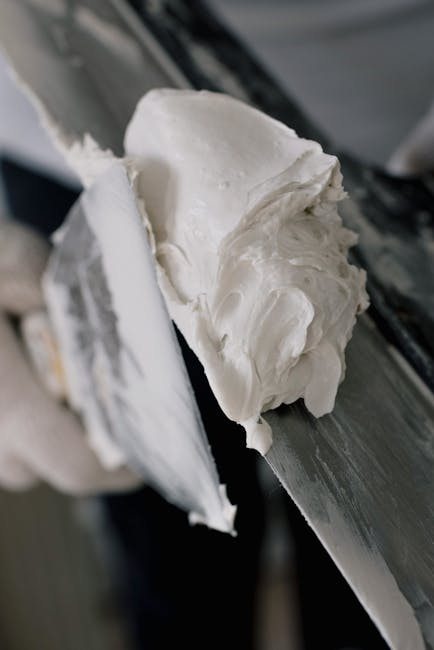 Okay, this spot looks substantial. Yeah? The trees, nature, what have you. The heat is on!! You bet! I dunno… What? Hey, stop looking at mine!! Whatever! Fine!! I'll be over here then. What can I paint? Bingo!! He's adorable! I hope David didn't see him. I saw it first!! Uh-huh. May the best bird-painter win!! A few skillful circles can go a long way. Just have to know where to add the lines. Nice, right? But some color will really make it pop. Yellow is such a happy color, isn't it? It's perfect for such a cheerful guy. And how about some green? Such a peaceful hue. And add some blue for a real treat for the eyes. Doing the edges first is always best. It really rounds things out, doesn't it? Almost done… Just a couple of finishing touches. And that's how it's done, folks! A true masterpiece! Don't you agree? Yep, I am pretty pleased. What is that? I just needed an extra hand.
Turns out, a hand is all you really need! Well, that and a few strategically placed dots and liens. Can you see the bird face yet? Don't worry, it'll all come together soon.
These branches ought to give it away. And here are its cute little feet. A little greenery? I think it's quite peaceful. Can you see the bird now? I am just so creative, aren't I? Well, if you really wanna see it… Not too shabby. Oh! I guess they're both pretty great. Should we ask the teacher? Seriously?! I hope he's okay… Seems like he's just fast asleep. HEY!! Oh! All done, huh? Aaaah. Great job… Now just give me five more minutes.
All righty then!! I need something that'll turn some heads. And I know just the thing.
Complementary hues for the win!! But it's still missing something. But what? Ugh, this ball is so dinky! Woah!! That thing's blowing my mind! Mom!! Oh, not now. Okay. You still have a lot of paint left. Which leaves room for me to play. Thank you!! I just don't know what to do. Okay, I'll try a little — Hey!! Where did my paint palette go?! David? Is that you?! Excuse me?! LOOK!!! I did this!!! I call it "pond water." Uh-huh. Oh!! I know. You want to face paint? Give it a try, David! WOAH!! AGAIN!! Fun, right?! You can say that again!! Yeah? What if I use my finger too? Incoming!!! HA!! Blue dots coming in, people! But now for my favorite color!! Woo-hoo! That's it!! Look, Mom!! Well, isn't this incredible?! But let's try one more trick!! Symmetry can sure be beautiful! And to prove that to be true, you created it all on your own!! It's a gorgeous butterfly!! This line will really make it come to life.
Along with the outline of the wings. Other side! There!! Just admire this pure beauty!! And that's just the beginning, son. Feel those creative juices flowing yet? Perhaps these hacks will get them going! Don't forget to share this video with your friends and subscribe to our channel for more awesome videos!.
As an Amazon Associate I earn from qualifying purchases.