– What's going on tech
squad, Andru Edwards here. On social, you guys have been
asking me where I've been. It's been about 13 days
since my last video. I usually put out one
or two videos per week. While I've been getting
ready to sell my home. Not this home, not the home I moved into about 10 months ago, my previous home, my previous smart home. It's the home you saw in the background of my videos for over 10 years
and the home that you saw a bunch of my smart home
tech videos shot in.
If you follow me on Instagram or Twitter you probably saw that I moved to this new home where
we have a lot more space which is great because we run two separate
businesses out of our home. And now that I'm putting
my last home on the market I made a video for potential buyers to see all the different tech upgrades that I made to the house.
Showed
it to a couple of friends. And they said, "Hey you should put this on your YouTube channel. This is just like your other videos. And we learned something from this video." So if you're looking for
inspiration on your smart home obviously I'm a big tech geek. If you're watching this video, you probably are one too. So there's a good chance. You'd appreciate some of the things I did. Before we jump in, be sure to hit that like
button and subscribe, so you don't miss any future videos. We've got some cool stuff
coming in from Apple that you do not wanna miss dropping soon. Now onto the video. All right, let's talk about all the tech that we have added and
upgraded in this home. There's a lot of it. So
let's just get into it. First, you've got Tesla
solar panels on the roof.
What that means is during the day you can power this home using the sun. There are also two Tesla
Powerwalls located in the garage. Those are batteries
that can save the power to allow you to then run the home off of solar power at night. Or you can do what I did and keep the Powerwalls
full only using them in the event of a power outage, and then send your extra
power back to the grid, which results in the power company sending you a check
every year up to $5,000 depending on how much
energy you send back. Now for our usage over the past year we should be getting a
check of around $3,500. Now, typically when there's a power outage even if you have solar, the power in your home does go out. But because we have the battery
backup located in the home, your home can run for about a full day.
Even if there's no power coming in. Next, this home has been wired for Comcast Gigabit Pro internet speeds. Now that service is fairly hard to find, your home has to be
located in the right area. And then you have to pay to have a dedicated fiber line brought in. So we did that and the results is that you can get two
gigabit internet speeds. Two gigabits is 2000 megabits per second both up and down symmetrical. And there are no data caps. So upload as much as you want, download as much as you want. This is great for gamers. Great for families that do
a bunch of video streaming. People who take a lot of Zoom calls or anything that requires fast internet. Okay, speaking of networking, the home has been upgraded
with Cat6a ethernet cable. So you've got Cat6a jacks
spread throughout the home which gives you 10 gigabit
internal network speeds. This means you've got incredibly fast wired speeds in home, allowing you to free up your wifi network.
Okay, onto the next
tech upgrade that I love the Serena Lutron Smart Shades. We've got these in the
kitchen, living room, dining room, the back
door, and several bedrooms. This allows you to raise and lower the shades using your voice with Amazon's Alexa,
Google Assistant, or Siri, or by using an app on your phone or by using these
physical remote controls. The shades are smooth and quiet and it is super cool to just raise and lower them with the
sound of your voice. We've also upgraded the
HVAC system in this home. So we've got central air conditioning here along with an upgraded whole
home smart air purification and dehumidifier system. So you can also control
the HVAC using your phone or the sound of your voice. Lighting has also been
upgraded, the bonus room and the dining room has smart chandeliers that you can customize
using your phone or voice allowing you to have two
different shades of color any color you can think
of shining in those rooms. In the kitchen, living
room and dining areas. We upgraded to the Noon
Smart Lighting System.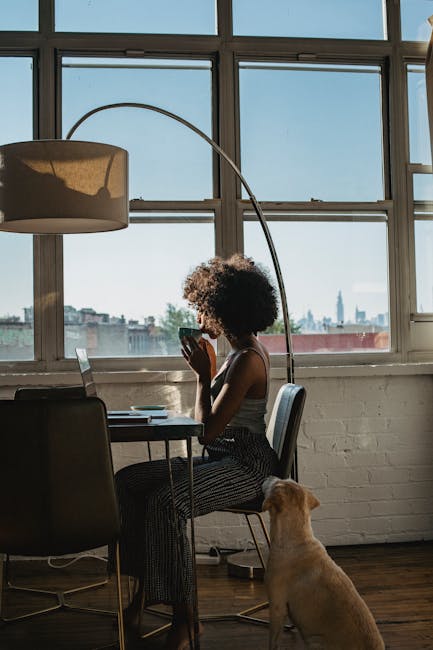 This allows you to customize
different lighting scenes in the downstairs area with
a focus on layered light. All right, now let's head to the kitchen. Let's run down the smart kitchen. A lot of people say the center of the kitchen is the refrigerator and this is a Samsung
Family Hub Smart Fridge. This has an 18 and a half
inch display built in which allows you to watch movies and TV stream music, order food, order groceries, access a family to do list and family calendar, display your photos and more. Even cooler if you're at the grocery store and don't remember if you have
ketchup left in the fridge you can just pull up the
cameras that are built into the fridge to look inside on your phone while you're at the store. Next we've got the Samsung microwave and the Samsung smart induction range.
So if you put something in the oven and set a timer, you'd be notified on your phone when your cooking is done. You can also preheat the oven
using your phone remotely. We also have Samsung smart
dishwasher here as well. And that will send a notification to your phone when your
dishwashing cycle is complete. Then there's the garage. In the garage, you're gonna find a smart Chamberlain garage door opener. This allows you to open the garage door, using your voice, using the app or using the opener switch
located in the garage. So the cool thing about this, is you can open up your garage, even when you're away using your phone, and you can optionally allow Amazon to open your garage to deliver packages.
Amazon can open the garage door, place the package in the garage and then close the door. And then they'll just be waiting for you in the garage when you get home. And one other feature about the garage which isn't a smart feature at all, but it does have a Hollywood
grade green screen in it. So if you or your kids plan on being a future YouTube,
Instagram, or TikTok star, the floor in the garage
is finished as well.
And that is the perfect place
to set up a video studio. So there you have it guys, that was a quick look
at these smart upgrades that we've done to this home. Obviously I'm a big tech nerd, so I wanted this home to
be as smart as possible. And if you're the buyer,
I hope you love it. As much as we did. Any questions you have about anything drop in the comments below, I'll meet you there
for further discussion.
And if you're wondering
about my current home the new home here, we're way overdue for
a smart home tour here. It's a much bigger place, it's over twice as large as my last home. So it did take some time to figure out how to fill it out properly, and also to make the smart upgrades here that I wanted to make. But now
we're in a pretty good place. And I think we're ready
for a tour of the new spot. Thanks for watching as always guys, I appreciate your support.
I'm Andru Edwards and I'll catch you in the next video..
As an Amazon Associate I earn from qualifying purchases.