Put the oil, No, not this much, Enough Why did you put so much? You chop the onion please, Chop the onion. Yes, Give me oil, This chappati is going to get burn Yes, put put. Wow daughter, Wow. I get tired by cleaning but you both don't get tired by making everything dirty. Right? What did you do with this kitchen? Am I mad? I cook food the whole day, I clean kitchen the whole day.
And what do both of you keep doing I just go missing for 2 seconds, You both don't let me live. Mom does so much for us, Right? From cooking food to cleaning. Why don't we surprise her? And this is the secret between us. So like our this video on our Mother's name And do share our video And yes, Do subscribe our channel. So, Let's begin the video now. Where are you both taking me? Leave me. See first, This much clean? Who did it? Happy Mother's Day, Mom. We wanted to give you a surprise so we did all this. Seriously? Aw, My kids. Very nice. This Mother's Day, you can make your Mom feel special By giving this Spoon stand. You just have to make a base for Spoon stand And you have to take small bottles By making them half and painting it And then stick it with a Cardboard. On the other side, you can take a used Cello tape.
And keep it together to make it look like a stand. Then cover it with a gift paper And stick it on a Cardboard. And see our Spoon stand is ready. Doesn't it look Beautiful and Cute? Gift this to your mother, she will be happy. I didn't know we are this much talented Wow, this looks so nice Your mother will become very happy today. Leave this, You tell us, Did you gift something big to your mother this time? I don't even have money to make DIY's to gift her. And she dresses like she has so much money in her bank account. Okay now , you stop crying. You tell me why don't you invest in Gold? I don't even have money to buy a Toffee, how should I invest in Gold? On Upstox Gold app. And we get highest quality which is 24 karat and Gold purity is 99.9% And what about online security? And yes, Your Gold is 100% secure here. And you can sell or buy gold based on live market prices. Anytime anywhere with full convenience. And you don't have making charges on it, you just have to pay 3% GST.
Wow, let me download it now. Yes yes, Do it. Account opening is also free right now. And if you download the link mentioned in my Description box And sign up, then you will get free Gold of Rs.51 And it's home delivery is also going to start. Oh nice. Okay, Let me tell you how I made this Dupatta If you have any plain dupatta of your mother at you home Then you can decorate it and gift it to your mother So try this DIY for sure.
Make any design you like on Glaze paper. Make flowers and leaves like these Now put the glaze paper above the dupatta and paint it. We chose Organza's dupatta here so that the design looks more clear on the dupatta. And we can paint easily then. And see how beautiful it looks after the painting. And I am sure your moms will love this. Mom, Leave this. Why do you keep cleaning all day, Sit here. You don't clean and you don't let me too.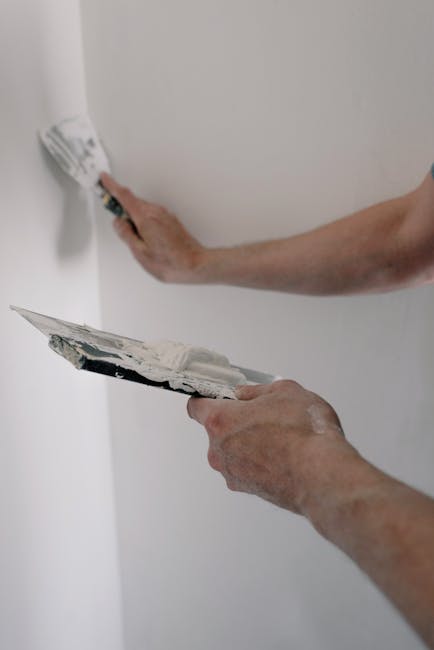 What is it? Mom you know by an oil massage, we feel so relaxed and our blood circulation gets increased. And your brain will run fast. Really? Yes seriously. Do it nicely then. Okay mom, You get this massage then and let me clean the house. You leave it, come here. I will do it myself. To make these colorful earrings, You need to cut the cardboard sheet into circular shapes like these. And then wrap it with any colorful thread you like Now if you attach colorful tassels with those circular shape then your earrings would look more beautiful. Our earrings are ready, But we need some base to wear it Now take any button and decorate it with any colorful thread. And join it with earrings like this. And if you don't have nothing for the top, then you can use the base of old earrings. Wow kid, you are going to mop today? No mom, you will do that yourself. We will do your manicure and pedicure from this. See your hands and foot, how dirty it looks! Let us do this.
On Mother's day, You can surprise her with a good manicure and pedicure. And make her feel special. Mix all this and soak your foot into this Now for scrubbing, Mix all these and scrub your foot with it nicely. You will get rid of dead skin from this and then wash it with normal water. And see how beautiful and clean it looks! You mom will become so happy for sure. You have to follow the same process in manicure, You just have to soak you hands and then scrub it. For scrubbing, we mixed "Moong dal and oil" Now after scrubbing nicely, wash your hands. And see how clean and beautiful my hands look! Wow kids, My hands and foot looks so clean by this. Right? Come let us apply mask too. Mask, Which mask? I do wear when I go outside. No, We will apply face mask, Let us do this properly. Okay, Get it here, Let me watch serial till then. So now that we are done with Manicure and Pedicure, Let's apply face mask.
Face masks do make our skin clean. We applied "Multani soil" so that our skin looks more fresh And it's important to pamper my mother's skin. So do try to pamper you moms on this mother's day. Hey guys, So how did you all find our new video? Do comment and tell us. And yes, you all can invest in Digital Gold easily. You can download the upstox app from the given link in the description box.
And begin. And how will you make your mothers feel special on this mother's day? Do comment and tell us. And do share and like this video. And don't forget to subscribe the channel. So we will see you in our next video, Till then Take care and Good bye..