Hello dear housebuilding heroes. Today we
will be looking at a new show house called "my smart green home" by Baufritz, which can
be found in the recently opened "FertighausWelt Schwarzwald" on the A5 motorway in the Black
Forest. It is the first house to be built with a house configurator, which allows you as a
potential housebuilder to be part of the architects'
team and combines good architecture with cost transparency,
high environmental standards and short construction times.
And today we will see how that works and looks. This is the first house tour we are doing
for you in the new exhibition, and the house has two special features: It has been designed using
a configurator, which I will tell you more about during the
tour, and it has the largest living area in relation
to the compact floor area. We have a living area
of almost 190 square metres and the exterior
dimensions are just 12.05 by 8.30 metres. This is possible
because it is spread over three floors. There are
two full floors, with a knee wall on top of 24 centimetres and a 45-degree pitched roof. Take note of
the roof pitch because it is very important.
The house also
comes with a flat roof or a 25-degree sloping roof. But
then you can't extend the attic space to use it
as an additional living space. On the 45-degree
pitched roof, we have grey engobed clay roof tiles. The photovoltaic system with 15.6 kilowatts
peak power is black and blends here very well. All the
metalwork, the verge cladding, roof drainage is painted grey, and there is no roof overhang. That is of course in keeping with the clean,
modern architecture, but also means that this wooden facade weathers and ages evenly.
It is made
of rough-cut vertical weather boarding painted
in slate grey, and if we come around here, we
can see that the windows have a very special mounting, with an insulated window frame. That means
you can't see the frame. They are made of wood
and aluminium with an aluminium multifunctional
jamb,  the manufacturer calls the colour "gold olive", which sounds very stylish. It is a brass-like
shade and the RAL colour is 1035 if that interests
you. Up here you can see a special window element
that is used a lot here. It has one fixed pane
and a window section that opens, as well as a
transom. In this house, it is often deliberately positioned
in the corner of the room, which creates a great feeling of space inside the room. It's a feature that
comes up again and again, and gives the facade some structure. Behind me you can see what
is part of the ventilation system. It has been developed especially by the manufacturer with short
ducts in the house. In this case there is a central supply
air and exhaust air duct. The wall behind this timber
facade is a special ecological wooden construction with
insulation made from wood shavings.
It is 46 cm thick
– the wall thickness depends on the facade construction. 
And now we are standing in front of this very attractive entrance module, which is suspended in front
of the house and acts as a canopy with integrated
lighting, and above all this wonderful bench right next
to the door. So let's go into the house through
this solid ashwood door. Now we are standing in the very open-plan
hallway.
This hallway is 6.8 square metres large. The
rooms here are 3.05 metres high, which can be changed,
or raised, in the configurator in 12.5 cm steps. That gives us a clear room height of 2.56
m here, which I find very attractive in terms of the
proportions. On the floor, there is a very practical carpet
that catches the dirt. It is a carpet with grooves,
where stones and dirt can fall through, and when it is dry you can simply hoover it
up. Otherwise, the floors throughout the house
are made of ashwood, and the overall concept is very
calm, with dark hues, light-coloured wood, light-coloured
tiles.
And here on the right is my favourite topic – the
cloakroom. There is this wonderful spiral staircase that
is installed here in one piece as a supporting
element. It comprises a half-spiral open staircase
without a stringer board. That means the steps are fixed
into the wall – a very nice and special feature that
simultaneously acts as the cloakroom. Of course you need more space for everyday
family life. You need storage space in the entrance hall,
you need a cloakroom, a shoe cupboard. But that's not
a problem if you choose a closed staircase or using
the entrance to 0:05:36.620,0:05:42.290
the basement if need be. Before we move on to the large, open living space, we will take a look first
at the guest bathroom. It is 2.7 square metres large with plenty of room for a toilet.
On the floor we have lovely light-coloured tiles with a natural stone look, 60 by 60
stonewear,  and this irregular 10 x 10 glazed tile and
this round, backlit mirror, which are a little retro but just lovely.
Behind me you can see the window.
It has a parapet height of 1.10 metres. That means that if you are sitting on the
toilet, behind here is the entrance module, so anyone
can look in. That means you will probably need a pleated
blind here and not open the window to air the room if someone
is sitting on the bench outside. Next we will look at
the large combined kitchen and living area. It is 36.7
square metres large. Behind me here is the open-plan kitchen. On the floor we have this light-coloured oiled
ash parquet throughout. It looks great, but you might find it too sensitive for the kitchen. We
have a free-standing kitchen unit measuring 95
x 2.70 m.  It could be a little wider here, there is
certainly enough room.
That would give you storage space
on both sides, which is not so bad, because here the
decision was made to have light-coloured cabinets witout
wall units. You will have to see how much storage space
you need. A very nice element here is the hob with an
integrated downdraft extractor system so there is nothing
hanging above it and the lighting is in the right
place in the ceiling. Here we have two integrated sockets in the kitchen unit right next to the oven,
so you can plug in the blender here. And behind me you can see a very special window. It is a pivot window that can be opened outwards,
which means you can use it to grow herbs. You don't have to take things off the window
sill when you want to open the window, which I
find very practical. The parapet height is again around
1.10 m, and the window is 2.36 m wide.
You can make
note of that because it is repeated throughout the house with the other windows. Here we
have a lovely floating kitchen unit with space below, a dark sink – which looks lovely, but if you
have hard water and no water softening unit, then you will be able to see lime spots of
course. It is relatively deep with 67 cm, and the
drawers are huge, all made of wood, and very high
quality. The kitchen unit is extended here into a kitchen annexe with another 3.2 square meters. It
could also be used as a small pantry, but here it is
designed as a kitchen annexe. That means it has another
sink, an oven, fridge and washing machine, and it is almost
too small to accommodate that. With a deep counter of
67 cm, that only leaves you with 75 cm of space,
and if you then want to open the oven or have to get
to the fridge behind, or to this drawer, it is worth thinking
about solving the problem with a shallower kitchen
unit or using it as a pantry and fitting all the
devices into the main kitchen.
If we then come around here, we can see a kind of operating panel,
so the house is also available as a smart home, where the lighting, shades, roller blinds,
single- room control, or underfloor heating can be
integrated. The manufacturer also places importance on
a healthy living environment, so the materials used
do not emit anything harmful. And I can tell you, the
house was completed just five minutes ago, and it smells really pleasant, just slightly of wood and
nothing else. And that is really remarkable for a
house that has been just built. behind me you can see
a large window measuring 2.17 by 2.36 m, a width that is
repeated throughout. This window leads from the kitchen to the garden. Of course it would be nice
to have the  patio bordering onto it – and that's something
I would recommend, so you can walk from the kitchen
to this beautiful larch wood terrace. If we continue here to
the living area we have another exit of course. It takes us
past this lovely furniture, all in ash, which is wonderful to the touch.
This shelving unit is also made
by the house manufacturer's own carpentry workshop and is really very nice indeed. This dividing
wall to the living room has the same wood structure as
the facade. The bench is attached to it so that it floats,
giving it a very airy feel, which is also fantastic. You could leave the wall out, but that would
be a different module. And here in the ceiling is a steel
beam due to the span of the room. This beam is
demagnetised by the manufacturer.
Furthermore, the outer
wall has a protection level that keeps out electromagnetic radiation, which means that you can really
relax here and feel at home. And now we have reached
the 17.8 square metre living area – it's not huge but you can see how these large windows set
in the corner of the room create a feeling of space, they
open up the room to the outside, so that it seems
really very big and above all light. Daylight is
also very healthy. Another important thing when choosing the furniture is that you make sure
it is not too long so you can open the door.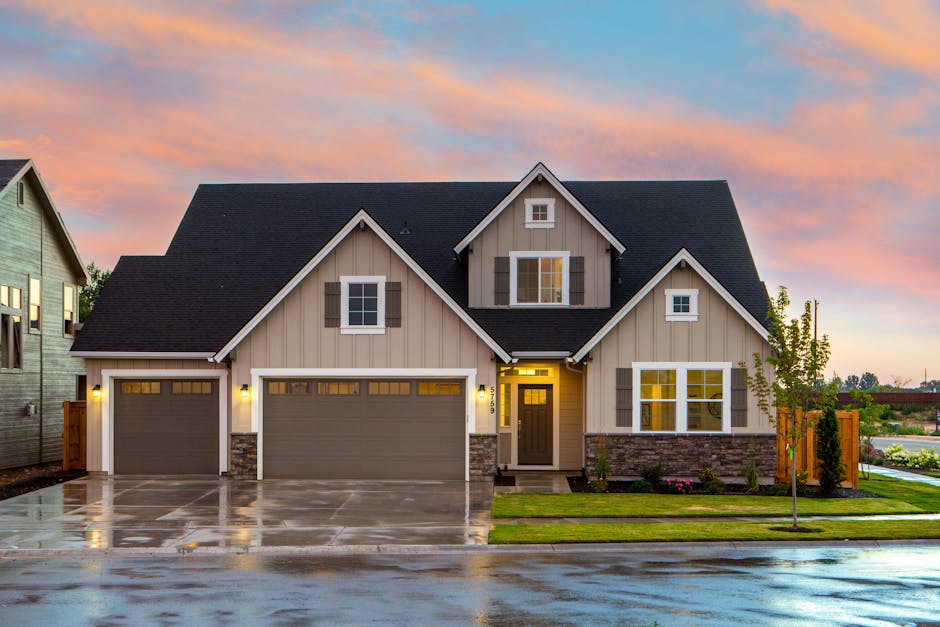 Behind me in the living room is another door
that leads to the technology and utility room. This is quite unusual. The manufacturer has
considered sound protection and has installed a so-called
silent wall in-between. The normal inside door which is
installed here acts as an acoustical bridge, of course.
You can see an overflow opening here from the ventilation
system. You will have to think of a solution for that.
The technology is not particularly loud. there
is a brine-water heat pump with a special bore so that the house can be cooled without using
much energy, just with a small circulating pump. And suspended from the ceiling as a space-
saving solution is this special "ventilation plus" system, which I will tell you more about upstairs.
Here we have the battery storage for the photovoltaic system with an output of 6.8 kilowatt
hours, and here a practical utility room unit with a normal sink, washing machine, dryer,
and the shaft taking the supply cables upstairs. This
entire module is pre-built off-site with all the
connections and then transported to the building site,
which saves  time and increases safety on the building
site Now we have seen the ground floor and will
go upstairs. On the first floor, the beautiful spiral staircase ends in an open gallery measuring around 10.3
square metres with a clear room height of 2.56 m.
A reading corner has been installed here, which is a
nice touch and allows the hall space to be used as living
space Behind it is a fixed glazed window that is
1.48 m wide, making it a nice, bright reading spot.
I look
forward to reading your cleaning comments. The module
is also available with a wall in the configurator
so it can be used as a small home office. On this side we have two children's bedrooms,
both the same size with 13.35 square metres. What you see above the door are the overflow
openings from the special ventilation system. Here is the central air supply, which is fed
into the hallway, from where it is distributed to the different rooms. Let's take a look
inside. The first bedroom is furnished for an older child. The rooms are identical, with only
the window positioned differently in each case. Here you see the window with one large fixed
window pane. This part of the window can be opened, and there is a transom, so you
don't need fall protection at this point. Otherwise, the room is decorated in a light-
coloured natural shade. It is remarkably bright despite the slightly darker walls – you can
see here that the ceiling is white and the walls are slightly darker – very natural and giving
the room a calm feel.
Now we will look next door
at the second child's bedroom, which is also 13.35
square metres, as I said. Here we have the same large window with fixed glazing, this
time on the other side. It is great to have so much light coming into a child's bedroom.
If this was the road side of the house, where the
entrance is, you would have to take that into consideration.
In this room, the supply shaft comes up from downstairs, creating a kind of niche, where
they have put a built-in bed, like a bunk bed with deep
drawers, which is extremely practical for tidying up.
The bed here is just about 1.80 m long, which
is enough for a child, but when the child is bigger, you would have to change the furniture to fit in a bigger bed and a cupboard. Directly
opposite is a separate children's bathroom situated
directly above the kitchen and the utility room below, and next to the parents's wellness bathroom
behind,  which is good in terms of the installations. There is plenty of space here, around eight
square metres. The tiles on the floor and the walls are the same as in all bathrooms in the house.
By the way, they are tiles from the manufacturer's
standard programme.
So nothing has been modified here.
The parapet height is again 1.10 m. I like the
puristic look without a window ledge. On the other
hand it isn't very practical because you can't
wipe it. It would be better with a frosted glass screen
or something similar, because otherwise the dust
gathers here over time. On this side we can see the walk-in shower. I would probably have
moved the backsplash a little further forward, but it should be enough. The shower is 1.28 deep,
so the splash protection is fine. It's 95 cm
wide, which is heavenly for a children's bathroom.
Next door we have the parents' room with a
separate ensuite bathroom. You see here above the bathroom
door there is no overflow opening from the ventilation 
system because the air is extracted in the bathrooms. So now we come to the parents' bedroom, which
is really very spacious with 18.8 square metres. That includes the space for the dressing room.
As you can see, the wardrobe is two metres long.
The room is airy and light, the bed is at the
centre of the room and you wake up in the morning with the
view through this huge window. That is fantastic, especially if you have a nice view. Of course
the windows upstairs all have these integrated
lamella blinds in the window embrasure, where you
can adjust the inclination of the slats, but it still
screens you from view while letting in the daylight.
The windows are placed in the corner here,
which gives the room a special feeling but of course it means there is no room for another large
cupboard. You should be aware that if you want to have
a cupboard here, you always need a 60 cm gap
to the wall. Behind me is another narrow fixed window, giving you light from two sides, which is
ideal. And behind me is the parents' private ensuite
bathroom with 9.2 square metres. If we turn the corner
here, there is a T-wall concealing the toilet and shower. The passage here is 70 cm wide
with another 60 cm for the splash guard.
The shower
is 88 wide, which is ok, but a bit too narrow for
my taste. And the splash guard is not enough for this
large rain shower head, so you may have to hang a shower
curtain. In front of the T-wall is usually the space
for a large washbasin. There is not quite enough room for a double washbasin, but there are
three sockets. As you only have one washbasin here, it is
enough to have them on one side. Around the corner
is the niche for the toilet. Up here you can
see the extraction system, and it makes sense to have it here
of course. The bathtub is very nice with an integrated
seat and shelves, which gives the bathroom a cosy feel. By the way, these are all standard furnishings
here, from the tiles to the fittings, so that it
really is very nicely furnished with no additional costs.
We have now seen all the rooms on this level
so we will go up to the attic studio, which has
another 48.5   square metres of living space. As I said before,
the house has a 45-degree pitched roof with a
24 cm knee wall, and there is room for the staircase
as well. The space up here can be used as a large,
open studio or as a working space. The manufacturer's sales consultants have their offices
up here at the moment. Again, it is nicely furnished in light-coloured wood. The boden
is ash,   and the soffits are clad in silver fir, a
very nice knot-free kind. This is a light, oiled spruce.
The three kinds of wood harmonise very well, and
as you can see, a lot of light comes in through
the roof windows, it is a proper living space, but it does get relatively warm. So you need
to provide shade from the outside and it should
be controlled electrically, with a rain sensor so that the windows close when it starts to
rain. This show house also has a configurator up
here, so if you come here, you can put together a house like this yourself, and it gives you the price,
too.
I have tried it out. The price starts at 452,000
euros for the most basic version including a ground
plate. And if you want this version with a 45-degree
pitched roof and the extensions, it will cost 125,000
euros more.  So you can really get a feeling for the price. There are various zones where you can select
different modules, similar to using a car configurator. And it also has samples or design packages,
which are pretty adequate. By the way, this house
is designed in the "cosy" style, so you can see what that looks like already.
So
now we have seen all the rooms in this new show house, and
if you want to see it yourself, as I said it is in the newly opened "FertighausWelt Schwarzwald" exhibition 
in Kappel-Grafenhausen, right on the A5 motorway, it is usually open from Wednesday to Sunday from
11 am to 6 pm, and if you want to take a look at the floor plans, I have placed a link in the description
for you as usual, where you can look at the house again, along with the latest price information.
And if you would like to see more videos and don't
want to miss the other house tours from this "FertighausWelt" exhibition, then subscribe to our channel,
ideally with a bell so you don't miss any other videos
by and
for housebuilding heroes