– Whenever I do my videos from this angle, you guys ask me about this right here. What is that display in my kitchen, and why is it shaped so oddly? The kitchen is typically
the center of your home, and in our information-heavy digital age, the Samsung Family Hub 3.0 refrigerator aims to help the kitchen
maintain its relevancy. The Family Hub 3.0 helps you
manage your home and your life with food management,
entertainment, and connecting media, all controlled from a massive
21.5 inch touch screen. It also has Samsung's Bixby
Voice Assistant built in so you can control your
Family Hub hands free from anywhere in your kitchen,
using simple voice commands. In this video I give you a look at Samsung's latest Family Hub, along with all of its latest features. What's going on Tech Squad? Andru Edwards here, editor
in chief at GearLive.com. If this is your first time here, this channel's all about
tech, gadgets, and gaming.
So if you're into that kinda stuff, feel free to hit the
subscribe button down below, along with the bell notification icon, so you don't miss any future videos. As I mentioned, today
we're taking a look at this right here. This is the Samsung Family Hub 3.0 smart refrigerator. This is a continuation
of the smart home series that I have been doing with
Lowe's Home Improvement. So big shout out to Lowe's for
sending over the Family Hub, and for sponsoring this video. If you didn't know, your local
Lowe's Home Improvement store is the place to go for hot deals on the latest smart home tech.
And if it's something that requires professional installation, they've got you covered there as well. I'll leave a link down
in the description below if you wanna check out the Samsung Family Hub 3.0 refrigerator for yourself over at Lowes.com. Now as we've been seeing
more and more home appliances are becoming smart home appliances. We've taken a look at
everything from smart home hubs, smart dishwashers, smart
washers and dryers, and more. But as I said, today we're taking a look at something different. This is Samsung's flagship refrigerator in the Family Hub 3.0 line. And obviously right behind me
you can see its main feature. This is a 21.5 inch touch
screen with apps built in, with Bixby built in,
that allows you to manage not just the fridge itself,
but your entire smart home. So let's start there. The Samsung Family Hub 3.0
runs on Samsung's Tizen OS, and it allows you to simplify your life through the SmartThings
app that's built in and allows you to control
smart devices and appliances, program your lighting,
adjust your thermostat, or even pulling up a smart baby monitor.
Of course, like just about
every other smart home device, it connects to Wi-Fi, allowing
you to get updates regularly, and new features as well. Now here's an example of how SmartThings allows you to control
your entire smart home. If you have smart light bulbs, or you have other Samsung
smart home devices, you can see here on the fridge, I can control the fridge itself, but I can also see the status
of my Samsung washing machine, and my Samsung dryer
right here on the fridge. And I can actually change settings on the washer and dryer
while they're running. Now the one I have here is called the 4-Door Flex version. You can pick up this one, this
is a top of the line model, and Lowe's sells it for $4,099.
But there are other models
of the Family Hub 3.0, all of them include this
21.5 inch touch screen, and they start as low as 2799. I did mention food management in the open, and this does have built
in food management. What that means is you can do things like create shopping lists
right on the display. You can set expiration notifications, so you know when different
foods expire in the fridge. But the best part of food
management might be the fact that on the inside of the door,
there are three cameras, one for each level inside the fridge. So you an actually pull up a live feed of the inside of your
fridge on the display, but you can also do it on your smart phone when you're on the go. So if you're at the grocery
store and you're wondering, "Do we have eggs in the fridge?" Just pull up the camera feed, and you can take a look inside. Now with a screen like this
you should expect there to be entertainment options as well, and Samsung does not
disappoint there either.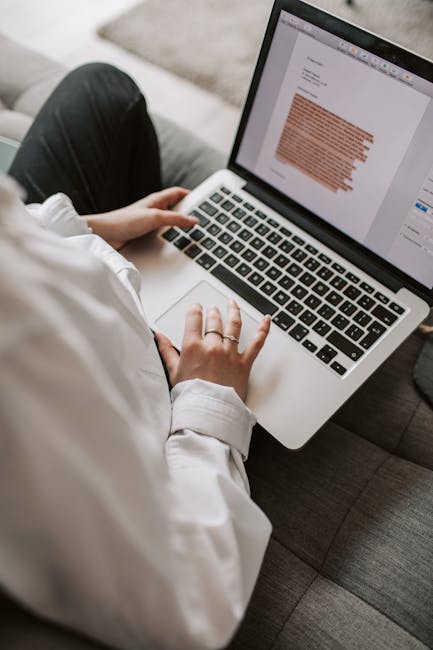 Right out of the box, you can stream your
favorite music from Pandora, iHeartRadio, Spotify, and TuneIn. All of those apps are built
right into the fridge. The fridge does also support Bluetooth, so you can connect it to either a pair of Bluetooth headphones, or even an external Bluetooth speaker, and that was actually pretty necessary on the previous Samsung
Family Hub 2.0 line, but now the fridge actually comes with a high quality AKG
speaker built right in underneath the bottom of the display. So unlike the previous
Family Hub refrigerators, this one actually has
tremendous sound built right in. Now it's not just music that
you can enjoy in a Family Hub, you can also mirror or
stream your TV's content here to the fridge as well. If your fridge door faces the
direction you're cooking in, and you can just turn your head, you can actually enjoy
video entertainment as well, and of course you can listen
to it from anywhere you want. You've got a bunch of other
apps built in as well. Those include Instacart,
for ordering groceries, Grubhub, for ordering food
from local restaurants, and they've even got recipe apps, including one that tells
you the things you can make with the foods you have in your fridge.
All right, now I mentioned
the refrigerator, let's talk about the actual
refrigerator features, as far as it being a refrigerator. The design is actually pretty cool, and I like it way more
than the Family Hub 2.0. Now the Flex Zone on my
Family Hub 2.0 fridge was actually a pull-out drawer, and beneath that was a pull-out freezer, that was basically just a large bucket, and was difficult to sift through
items in that deep bucket. I much prefer the 4-Door Flex
model that we've got now. So as I mentioned, this
is the 4-Door Flex. So the top two doors are French door style that opens up into the
refrigerator portion. On the bottom, you've got your freezer. The bottom left is a dedicated freezer, and the bottom right is the new Flex Zone. The Flex Zone lets you
convert that portion, the bottom right portion of the fridge into different sorts of storage. For example, you can
have it act as a freezer, which operates at zero degrees fahrenheit, or you can have it do a soft freeze at 23 degrees fahrenheit.
You can also make it a
meat and fish refrigerator, which operates at 30 degrees. You can use it as a cheese
and vegetable fridge, and it can even act as
a wine refrigerator. It's got a large, 28 cubic foot capacity, which makes it easy to organize
all your favorite foods, and the Ice Master produces up
to 8.8 pounds of ice per day. The Metal Triple Cooling system
keeps food fresher longer with improved temperature
and humidity controls built in as well. Now of course you can do
other refrigerator type things on the display that you would typically do with physical objects in the past. For example, you've got a
calendar built right in, so you can put your family's
appointments on there, you've got a notepad if you
wanna leave messages for people, you can even display pictures digitally.
So any pictures you take
on your phone or elsewhere, upload them right from
your phone to the fridge, and have your photos
displayed right on the screen. There you have it guys. Again if you're interested
in the Family Hub 3.0, I will leave a link to
where you can find it down in the description below. Any questions you have about the fridge, drop 'em down in the comments below. I will meet you there
for further discussion. And don't forget you can
always click or tap on my face when it appears right at
the bottom of the screen in order to subscribe
for free to the channel so you don't miss any future videos. Thank you so much for watching. As always guys, I appreciate your support. I'm Andru Edwards, and I will
catch you in the next video.
(energetic music).