Hello and welcome to watt24, your online shop for professional lighting. Nice to have you here. The motto is on everyone's lips and has been conquered the buildings and we also offer you selected systems that the cover a wide variety of applications. For example the Smart Home System from Zipato. With Zipato you can control all areas of the smart home: Security, energy, warmth, light and entertainment and this video is supposed to it's about the ZipaTile. this neat piece offers you already a comprehensive control and monitoring option for your building. A All-in-one solution, so to speak. And what the part can do Let's look at that now. The ZipaTile from Zipato takes care of the monitoring, the control and the Automation of your building. And the nice thing is: the whole thing works mostly via this touch display. The ZipaTile has WiFi and of course bluetooth on board. It also has the Z-wave and zigbee standards and is Compatible, for example, with Philips Hue, Sonos and Nest. With the appropriate Extensions are also possible to standards such as 433Mhz, KNX and EnOcean. Then let's take a look at what can be found on the device.
First of course the touchscreen for control. Then buttons for the volume and that Switching on and off and then 6 user-definable touch buttons. The ZipaTile also offers gesture control. Then the ZipaTile has a number of different sensors: a motion sensor, a light sensor, a temperature sensor, an acoustic sensor, a shock sensor, a humidity sensor, a microphone and via a built-in camera. The power supply is either via the supplied power supply unit or directly on the power line. The accessories are of course included.
An emergency power battery just in case is of course also integrated. Let's turn to the waitress. This is pleasantly simple and intuitive, because the ZipaTile is based on Android and can be operated in a similar way to a smartphone or tablet. Here you have access to all devices and sensors connected to the control unit. You can find them right here conveniently configure. You can also have different rooms define and access them directly. You can also display the power consumption here and define different scenes. You can use these 6 touch buttons yourself as required place defined functions. So have them on repeatedly used scenes or Room settings can be accessed directly with just one touch of a button. The operation of the So the whole thing is nice and simple and intuitive. The large number of integrated sensors are of course also used for building monitoring.
For example, a captured Movement via the motion sensor the light can be switched on. By detecting a movement or a noise, however, the Siren can be triggered and a notification, for example by SMS respectively. You can access your ZipaPart from anywhere in the world. You can do this via the Zipato web interface or the Zipato app. The app is of course available for Android and iOS. Due to the numerous possible uses of the ZipaTile a large number of different devices can be integrated and controlled. For example radiator thermostats for Heating control, roller shutter controls, radio sockets, Philips Hue pears, Window and door sensors, water and gas sensors, conventional ones Motion detectors and of course surveillance cameras.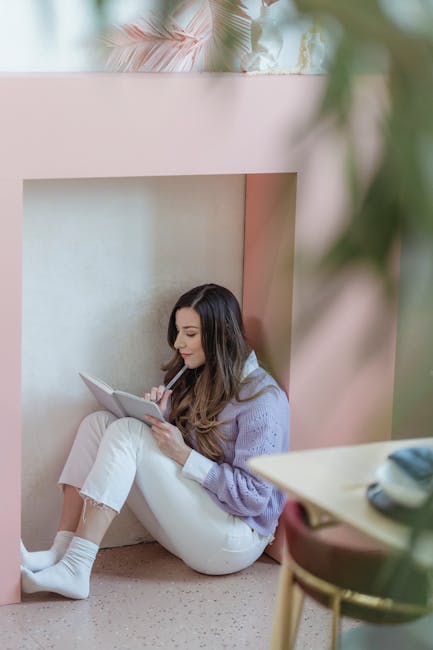 You can also integrate Alexa into the ZipaTile. The advanced configuration takes place via the Zipato web access. Not only the ZipaTile is managed here, but also all of them Extensions of the system, because the Zipato Smart Home System can be used in addition to the ZipaTile, which already brings a lot of functions if necessary can be expanded modularly. In addition, the Define building rules, for example what should happen when the motion sensor detects a movement, like the heating over time should be regulated and when the alarm system is armed. Like these rules are created in detail, we will show you in an extra video. In conclusion, one can say that the ZipaTile from Zipato is a really good one Part is. This smart home center does with the chic touch panel and the Intuitive, simple control Smart Home can be experienced by everyone. In addition to the simple operation, the big advantage is that in the ZipaTile a lot is already integrated. All the sensors, one camera one Alarm system and 2 relays to connect devices directly are in the ZipaTile integrated and already work without additional actuators.
Besides all of those technical possibilities you have to say of course that that Wall control module also looks wonderful in a living area or an upscale one The company environment fits. The Zipato system is for both the small solution which for example only controls the light a good choice for that as well fully automated smart home that controls every area. It's expandable and arbitrarily complex in the automation rules.
Last but not least, one can say that the ZipaTile from Zipato is really good value for money offers. You really get a lot of features for your money. What we offer you Have shown in this video is of course only a fraction of what can be implemented with the Zipato Smart Home System. More videos on this topic will follow. And you should now further questions about the Zipato ZipaTile or general questions about If you have the subject of professional light or smart home, so can you Of course, feel free to contact us at any time by phone, chat or video call. And so as not to miss anything, subscribe now for free our YouTube channel. And don't forget to ring the bell because we do from watt24 don't leave you in the dark!.