Hello ok. a year ago I was due to the need to remotely turn on the heating bought a 230V smart socket. It was the first time I had contact with Smart Life, which supports this and many other smart devices. In short, with the help of this application we will connect our intelligent socket with a wifi router and we can turn on and off all devices connected to it over the internet from anywhere in the world. In my case, it's this radiator. Later, I installed night lights on the facade of my house and I found it would be nice to handle this lighting through this app.
I ordered an intelligent switch from aliexpress for 15 PLN, which was ideal for that. I set the plan and the lights came on after dark and went out at dawn. Appetite grew with food. Curious about a number of different sensors, actuators, switches, home appliances and televisions cooperating with this system , my head began to flood with ideas for various interesting and practical solutions. With a vision of the upcoming heating season in my head, he decided I buy elements that would allow me to increase the comfort of maintaining the right temperature in the rooms and at the same time contribute to real heating savings. I read a little, looked at and bought the following items: Gate, ZigBee hub – this is a small, aesthetically made device powered by a 5V power supply, which allows you to connect up to 44 different elements of this system, such as sensors, switches, controllers, and create different scenarios and dependencies of their operation. I paid PLN 100 for this device. Nowadays, as every year, a great event is coming to aliexpress on November 11th and you will be able to buy it for less than 80 PLN.
A link to the current price of this and other devices can be found under the film. Another element is the temperature and humidity sensor, which cost me 66 PLN. The sensor is powered by two AAA batteries. In addition, I bought 2 radiator thermostats, which differ in design, but for a very similar price and the same functionality . Each costs around PLN 100. They are powered by AA batteries. These thermostats can operate outside the system as separate devices, which can be programmed using the buttons on the cover. Of course, it is much more convenient and provides more options connect them to the zigbee and control them from your smartphone. Applications that support these devices are mentioned earlier Smart Life and Tuya.
In my opinion, the applications are identical and differ only in name. Now I'll show you what adding individual devices looks like. I used to add a 230V socket to an intelligent application and an intelligent switch that turned on the night lighting on the facade. After adding the Zigbee gate, we can add a temperature and humidity sensor and radiator thermostats. Now only our imagination and needs determine how these elements should work and how they work together. Just create a logical plan and transfer it to the application. Thermostats can regulate the radiator themselves, using the application we can reduce the temperature at night, or when we're not home, or close the valve with the window open. Of course, the thermostat sensor itself may not be able to properly maintain the appropriate room temperature, so in my case it will be the main element responsible for maintaining the temperature temperature and humidity sensor located in the central point of the living room and decide what the thermostat on the radiator should do.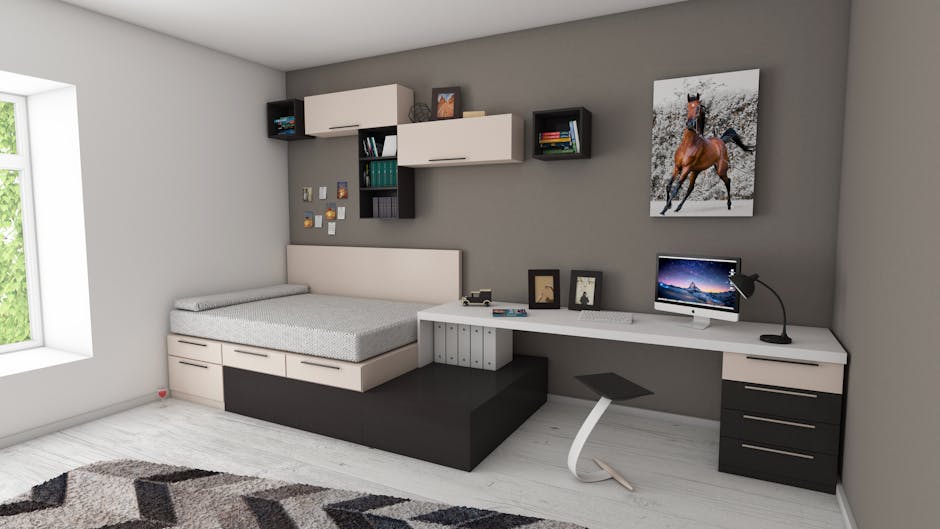 The application allows us to take into account the weather conditions outside when creating patterns, which are downloaded from the internet for a specific place. For example, I set the dependence on sunrise and sunset to switch on the facade lighting. Many interesting and practical scenarios can be created by considering a person's location. For example, when leaving a house or apartment we don't have to remember to turn off the light, because we just need to create an addiction, that if we change the location, the intelligent lighting switch will do it for us.
The same with the temperature in the rooms, if we leave the house, the valves will reduce the temperature, for example, by 3 degrees. If we connect motion sensors, we can use them, among other things, to activate an alarm, but also change the room temperature or turn on a light or other equipment. Many of the components that work with this system are really impressive, from household appliances such as washing machines, refrigerators, water heaters, air conditioners, vacuum cleaners, through safety-enhancing elements such as floods, smoke, gas, carbon monoxide sensors, thermal, door and window closers, video surveillance, medical devices, including accessories for animals. It provides us with unlimited possibilities to configure various scenarios and operational dependencies. I will definitely expand this system with new elements. I'm already planning to buy a universal remote control, smoke and motion detector. A smart home is not only comfort but also security. In addition, it can be a great advantage for the disabled possibility to configure voice control of system components using popular standards. Below the video I put links to current prices. If you have any questions, write in the comments.
I will try to answer them as soon as possible. See you.