Hi, everyone, thanks for joining us
for the Google Smart Home update. I'm Michelle Turner, Sr. director
of product for the Smart Home ecosystem. I'm being joined by Umair Muhammad, partner
engineering manager for Smart Home at Google. At Google, we believe
there's a revolution happening across the smart home industry. It's based on new, open technologies like Matter, as well as
intelligence like Home and Away, to enable sophisticated automation
and Google is leading the way. Our goal is to make the
best smart home platform for you, our smart home developers,
and of course our consumers. Building the best Smart Home platform means
using trusted technology and intelligence to help develop your integrations faster,
provide tools to drive your innovation, and allow you new paths to monetization. Over the last few years,
we've published over 80 device types and 40 device traits that you can use
to create an experience for your product. And today, Umair is going to talk
about some great new features that take that experience further.
Thanks to you, our developers, we have over 150 million devices connected
to the Google Smart Home platform, and continue to see rapid global expansion. This supports what we're seeing
in the overall smart home industry. Together, we've helped grow the industry
and hit some big thresholds. Today, there are over 276 million
smart home households globally, and the industry continues to see
solid year-over-year household growth. We're excited to see how people continue
to invest to make their home smarter. The work we've done
as an industry is paying off. But to deliver on
the full promise of the smart home, and see these numbers continue to grow, there's still a lot
of foundational work that we need to do. The explosion of connected devices
has enabled amazing new experiences for users across these device types. We've seen strong growth
in all these categories, but especially connected lights, locks,
cameras, appliances and doorbells. But let's be honest with ourselves. These experiences remain fragmented, and that's led to frustration and confusion
for users at home and in stores.
Users tell us they just want their products
to work together more simply and seamlessly. This fragmentation is hard
for device makers too. You want standardized tools and technologies
so you can build great products and services, and easily maintain them in the future. We're focused on how Google
can simplify the experience for both users and developers, so that our homes can do more for all of us,
and to make it faster and easier for you to build great experiences
on the Google platform, empowering you to grow your business. Just like Google originally organized the web to make it more accessible
and useful for users and our partners, we're using our technology and intelligence
to make smart homes even more accessible and useful for our users and developers. We're on the cusp
of a revolution in Smart Home, and today we're going to show you
how new capabilities in our platform are going to have
a meaningful impact on the ecosystem.
The technologies we're leaning into
to improve our platform, will create long-standing
benefits to our industry, and we're addressing one of the foundational
issues with smart home: quality. So let's talk about Google
Smart Home platform. Our platform is comprised
of the Smart Home API, our local technologies,
Home Graph, Thread, and what we're adding with Matter. Additionally, Google is unique in that
our platform also includes Android, iOS support
touch and automation capabilities, that enable you to build on the leading edge
of smart home technologies. Let's also be clear about
Google's smart home ecosystem.
It's not just about an app, a smart speaker,
or a hub full of radios. The Google smart home ecosystem is all of us. It's Google products;
It's Philips Hue lights, Bosch appliances, Dish set-top boxes, Samsung
SmartThings products, and so many more. We are committed to being
the best platform for smart home experiences, but we can't do it without you. Building a truly helpful home
means taking care of people, and helping them feel more in control
of their homes no matter where they are. Google can do this
better than anyone else, with mobile smart home controls
thanks to Android & Goggle Home app, touch interfaces on our smart displays and of course,
voice control across multiple devices. This gives your users more ways
to engage with your devices, whether they're new to smart home or power users with a hundred devices
all intricately connected. But to make the home more helpful,
control needs to be simple. Together we need to build better ways
for these devices to work together. Automation is critical to delivering on that
helpful, simplified smart home experience, but we believe you need
more than just automation.
Context matters and context is enabled
through our underlying intelligence layer. Of course to feel truly intelligent,
the smart home needs to just work. These experiences need
to meet users' expectations for quality and reliability. To help you drive engagement and growth, we know it needs to work
the first time and every time. So, in 2021, we're giving you more tools that offer better control
over the quality of your integrations and working across the industry
to improve the overall quality and reliability of the smart home. Finally, there are key technologies
powering the smart home revolution. Since the beginning,
we've been deeply committed to Matter. We deployed millions of Thread-based devices
and are ready to open them up to partners. UWB is an emerging technology
being driven by Fira that we're excited about as it has great implications
for smart home going forward.
Google brings all of these elements together
in a way that no other platform does, one that weaves into the fabric
of users' lives just as we did with the web, makes the smart home more accessible
and useful to everyone. By integrating your devices
into the Google Smart Home platform, they become more accessible and useful too, growing your engagement
and connection with your users. Let's look at all of the ways
your devices can do more with Google. Voice is integral to the
Google Smart Home platform, and with the Google Assistant, it's a natural interface
to users' homes and lives. We're making that interface
more engaging for our partners this year, with smart mobile,
display and voice notifications. You'll be hearing about that
and many more new capabilities shortly. We've also made significant updates to how
users set up and interact with their homes on any phone with the Google Home app, but particularly on Android
with power controls. Devices integrated with Google
automatically get power controls in Android without any additional development. The same is true
for controls on our displays, where we continue
to make substantial improvements making them the central hub of the home, and bringing smart home controls
front and center for easy access by voice or touch, helping your users engage
with your experiences even when they're away
from their phone or your app.
This breadth allows
Google Smart Home platform, and with it,
the experiences you've built, to weave seamlessly and naturally
into user's homes and lives. We've created tools for you
to ensure your devices and experiences can be first-class citizens
of Google Smart Home platform, and engage with users
across all these services. But the true promise of the Smart Home
isn't just about better control. It's about homes that are more proactively
and reactively helpful. Context-driven intelligence
and automation is key to that vision, and that's one of Google's unique strengths With our release of Home
and Away last year, users could take advantage of natural
automations in their home based on presence, and scheduled Actions
gave them the flexibility to run their routines
when they'll be most helpful. We've also been focusing on intelligence
that supports wellbeing. From improved routines that
can turn on your outside lights and close your blinds at sunset, to Gentle Sleep and Wake,
which works with most smart lights, and of course with the new Nest Hub's
sleep sensing capabilities.
We're continuing to expand
on all of these areas with additional functionality for users
to create more sophisticated routines, that will automatically
work with your devices. Finally, quality is critical
to the smart home. Without great quality, users get frustrated. There are many aspects to quality. First is reliability, and we know that reliability
is directly linked to engagement. We're going to give you new tools
that have better control over the reliability of your integrations. Umair will talk more about this. We recently announced policy updates
for our smart home partners to ensure your devices work
more reliably and securely, and integrate more seamlessly
into Google Smart Home platform. These policy updates
compliment the privacy commitments that we made at I/O two years ago. Privacy and security are at the core
of our smart home experience.
Umair will show you how to use
Google smart home Test Suite to deploy Actions
that meet our quality guidelines, and moniter that quality
before and after launch. Our new analytics tools provide insight
into how your devices are performing, and let you dive deeper to resolve issues. We're also continuing to invest
in technologies that do more locally, like Seamless setup over BLE, which gets users started
with your devices seconds out of the box. We're opening this up
to all developers starting today. We also continue to see usability benefits
from app flip and app scan, features that let users
easily link their accounts in device makers' apps
with Google Smart Home.
Looking forward,
we're increasing our to key technologies that make the smart home more performant,
less fragmented, and easier to use. Let's talk about some of those technologies
that we're leading the industry in today. One of those key technologies is Thread. Thread is gaining adoption because it's
IP based, is great for low-power devices, and enables a responsive, reliable
mesh network between devices in the home.
Thanks to these features, Thread has been used to create
some great IoT and smart home experiences. And we should know, Google was one
of the founding companies in Thread, and we've been using it in millions
of our deployed products since 2017. We're excited to see the industry adoption
of Thread starting to expand rapidly. To help more partners to use Thread
in Google's smart home ecosystem, we knew it needed to be more ubiquitous. We've been building it
into our key Nest products, that are part of our
user smart home infrastructure, like the Nest Hub Max,
the new Nest Hub and Nest Wifi. All of these devices
will be able to serve as both a Smart Home hub,
and a Thread border router. One of the great things about Thread is
that as a network technology like Wi-Fi, it's application layer agnostic, letting you run
a wide variety of applications over it.
But for devices to be able to do
useful things together in the smart home, they need to be running
the same application protocol. It's like the difference
between having the same radio and speaking
the same language over that radio. While we could make our own
application layer for partners to use, the last thing we want to do
is create a new area of fragmentation with device vendors having to do
development efforts for each ecosystem, which is especially challenging
on low-power devices. With that goal in mind, we'll be opening up
widespread support for Thread across our capable devices, exclusively using the forthcoming
new universal smart home application protocol being developed by Matter. Let's talk about why we believe
Matter is a breakthrough in the smart home for both users and developers,
and how Google plans to support it across our entire smart home ecosystem so that you can build
compelling experiences on top of it.
Today's smart home is challenging
for users to know what to buy and how to set up
these devices when they get home. For device makers, the fragmentation at the application layer
is expensive to develop and maintain, and can lead to more unstable integrations. Matter solves these problems by creating a new, universal,
open smart home application protocol, that makes setting up
and controlling smart home devices, and maybe more importantly,
building them, as easy as USB. Google and other leading
and innovative companies from across industry have come together
with the open collaborative infrastructure of the Connectivity Standards Alliance
to develop Matter. We brought our best practices and market-proven technologies
to make it a robust, secure and deployable technology
that solves real-world problems. Google is a major contributor to Matter, from engineering resources
to contributed code. The benefits of Matter
are more than theoretical. One of the unprecedented
features of Matter is it doesn't follow
the usual chicken/egg problem new standards have
while waiting for adoption.
Matter already has broad support
and commitment from major ecosystems, hundreds of device makers participating, and dozens who are already
building devices today, and we'll be ready for them. We're proud to announce that we will be
certifying existing Nest devices with Matter, when the standard is formally launched. That means when you build
devices with Matter, they can be easily set up
with the Google Home app and controlled by millions of users
already using Google speakers and displays, Google Assistant,
and Android power controls. Plus, the newest Nest Thermostat
will get updated to support Matter, meaning for the first time, it can be controlled on other platforms
that have certified with Matter. We'll be building support
for Matter directly into Android, making setup of Matter devices seamless. Users can set their device up
with their favorite apps, including the Google Home app,
in just a few simple steps. We're also creating tools
to help you customize that flow, and make the experience
even easier for users, with integrated branding and set up help
for more complex devices.
To make it easier to integrate
your Matter devices with Google, we're updating our Developer center. There's support for embedded
development, mobile integration for both Android
developers through Google Play services, and tools for iOS developers, seamless integration
into the Google platform, the ability to build new automations
and new test and analytics tools. All designed for you to be able
to develop your integration faster so that you can get your products
in the market sooner. With support and active development from ecosystems and device makers
across the smart home industry, we're looking forward
to a rapid rollout of Matter devices once the standard is launched. In fact, we're already getting started
with some leaders in the smart home industry
on early Matter integrations, and helping their Matter
devices do more with Google. We'll have more details later this year. As expected, many of the leading
Silicon vendors are already working with us in the Matter working group to provide the
best Silicon support and development tools.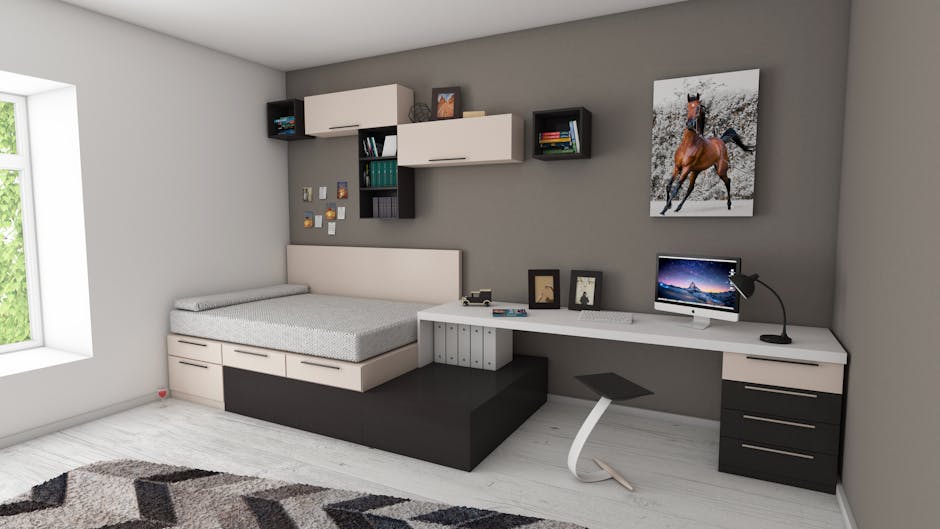 All of these Silicon vendors can help you
get started with Matter today. Kevin and Don will cover more on this in their Getting Started
with Project CHIP, aka Matter, talk. Check out that session and learn about Matter
and how to start building devices today. While we're very excited
about our work on Matter, we know not all of you are ready
to get started with Matter now. With hundreds of millions
of your devices already in homes, and more being developed every day,
we're always working to help you make them more accessible,
engaging and reliable for users, and making it easier for users
to grow their smart homes.
I'm going to hand it over to Umair who'll
take you through the latest capabilities that we've developed for you
to create your best experiences with Google. Thank you, Michelle. In order to provide better visibility to our developers on what Google expects
from their integrations, we now document as part of the device guides
the required and recommended experiences, as well as the details
around success and latency metrics. Partners can now give users the option
to opt out of secondary user verification, as long as there are appropriate flows to
allow users to opt-in later if they need to. These integrations continue to require high-quality report state
and request sync implementations. We also require that you maintain
a persistent connection to your cloud service and implement account linking
following the OAuth 2.0 standard with a proper access
and refresh token lifecycle. Smart home data that resides
in Home Graph remains, as always, separated from Ad services. So Home Graph data is never used
to present an ad to the user.
To help our developers comply
with these policy updates, we have updated our Test Suite which will help you find issues
with your implementation prior to you submitting your action. To help ensure that quality remains high, we now require that partners
submit recertification tests on a regular yearly basis for all devices, or when developers update
the functionality of their Action. And if your device happens
to be an appliance, like a room heater, anything that might
have a safety implication, then please also upload
the safety regulation documents you already have for your device. This can be a UL certificate, or similar. Since launching Home and Away last November, we've experienced a dramatic
increase in Smart Home usage. Home and Away routines has offered nearly
a million users effortless energy savings by simply turning off lights and thermostats
when the home owner is away. We are also doubling down this year
to make routines even more useful around partner devices and their capabilities through new traits,
conditions, and triggers. We are extending
and enhancing what we've launched so you can get more value from your devices,
and they can work harder for you.
Our partners inherit this
as a native Google Home app feature. To maintain a great experience on routines, partners can follow device guides
that cover the quality requirements. To further empower partners and developers, we continue to expand
on analytics we provide to you through the Actions on Google Console. Analytics will provide you
the visibility you need to maintain a high level of performance
and reliability for your Action.
Analytics are a combination of metrics that help you determine where
your Action is having trouble and logs that let you deep dive
to solve the problem. These tools will help filter, visualize, monitor and export your log data
to help you better understand it. Analytics enables you to create a debug loop
for your development experience. You can continue
to review errors as you develop. A rinse and repeat cycle
helps raise the quality of your integration. We have expanded on the granularity
of the error code significantly to help reduce debugging times. Click the analytics section in your Actions
on Google project to learn more. We have a great workshop
that developers can attend, which will help them debug
their smart home integrations. Be sure to sign up for that. There are multiple ways
to integrate into the Google ecosystem. You are already aware
of the cloud-to-cloud integration, and many partners have already done
the local fulfillment optimization. Seamless setup for BLE devices is another way our partners can onboard
into the Google ecosystem. Since the announcement
of Local Home SDK back in Google I/O 2019, we have turned on millions of devices
with some of our early partners.
Now we're opening the program
to any developer wanting to onboard their devices
into the Google Home app. So if you have a light,
plug or a switch device, and you would like to benefit from a seamless
experience within the Google Home app, then Seamless setup over BLE
is the ideal developer experience. Our partners have built
some really cool apps for their devices with great user experiences. Unfortunately, one of the first
experiences users have is setting up and juggling those apps
to connect it to an ecosystem before they even get
to experience the magic of their device.
Seamless setup for BLE devices
solves this first impression issue, by enabling users to set up their device
in a couple of taps directly in the Google Home app, so they can experience
your device within seconds with a path to add your app, or saving you from building an app
with a cloud connection in the first place. We recognize that the number one challenge
to smart home adoption is device setup.
Actions could require more
than 10 steps to set up, and a user may end up
with multiple apps as well. Seamless setup for BLE devices
solves this problem for the user by making the experience native
within the Google Home app. Today, there are millions
of devices that have onboarded through the Seamless setup. More than 33% of Seamless setup users
are first-time Google Smart Home users. It has been a strong driver
for rapid adoption. Developers don't have to spend time
and resources on developing their own app, they don't have to rely on a hub, Google takes care of the backend
cloud services associated with it, and it reduces services costs
for maintaining an integration, and it comes with
Google branding for your product.
This experience is also
over four times faster than a cloud integration
based on our measurements. Keep an eye out on the
Google Developers page for documentation. Another feature we believe to be a key part
of a smart home integration is notifications. This helps users know who's at the door,
when the laundry is done, or much more critical,
be notified of a door not locking properly through a spoken notification
over Nest device or a banner on the Nest Hub.
Notifications will continue
to launch per select traits. We're starting with object detection
for devices like cameras and doorbells, run cycle for appliances
like washers and dryers, sensor state for sensors
that can be around in the home. We also support asynchronous notifications
for select traits this as well. For example, lock/unlock. These types of notifications are great when immediate feedback is needed
after performing an action. For example, a door jamming
after issuing a lock command. In this case, the notification
will be played on the same device that the user issued the command on. The notifications are controllable
at the partner device level or at the Nest device level within the Google Home app
as part of do not disturb settings. Please visit the Developer documentation for the latest set of
notification support for traits.
Cameras are a significant part
of our ecosystem today. Doorbells, indoor and outdoor cameras
drive the security use case for smart home. To support a better user experience, we are now adding the support
for WebRTC for camera devices. This one is a super exciting feature. Now our users can have the best-in-class
streaming experience on Nest Hub, and on their phones over WebRTC. WebRTC is an HTML5 specification that you can use to add
real-time media communication between a Nest Hub and your camera.
It is by far the best experience all leading
camera manufacturers are supporting today. Now, when you read through our documentation, WebRTC will be the recommended protocol
for streaming cameras and doorbells, under the camera stream trait. WebRTC will be replacing
support for existing protocols such as HLS and Dash by 2022. As you can see, we have
a repeating theme around quality. We want to help the developer
to have as much information and tools to create the best possible user experience. To that effect, we have been
updating the Test Suite. The Test Suite is a web-based tool that lets you exercise your action
from an end user's perspective. The tool covers all device types and traits. There are some exceptions
for security devices, which we prefer to add
additional testing for. We recommend that you run
the Test Suite frequently, and also make it part of your debug loop.
Even after launching the Action, we require that you submit test results
at least once a year, or whenever you add new
functionality to your Action. These requirements are now
part of our smart home policy. Another way that developers
can integrate with us is Device Access. This is for developers
that want to control Nest devices such as the Nest Thermostat. For developers that previously
did works with Nest integrations, this is the program you should look into. The Device Access console
provides the documentation and tools to enable partners to develop, test and
launch their integrations with Nest devices. This program isn't only
for enterprise-level partners. It is also for the developer community that are looking to create solutions
within a private environment.
Developers can experience
the full set of features of this program within a sandbox
without needing the added requirement of doing a security assessment
on a yearly basis. In the hobbyist community today, we have over 15,000 developers
creating Device Access integrations. For large scale integration
that enable our partners to create meaningful
and robust solutions with Nest devices, a rigorous security assessment program
is available for them that enables them to launch
an amazing experience for their users. Today, we have several partners
that have built experiences in their apps that include Nest devices, be it adding a thermostat control
through a home security system, or be able to watch the kids play
in the backyard on your smart fridge.
Device Access lets you extend
the use cases of your products, by building in control of Nest devices. Be sure to check it out. We have many more
developer-focused sessions planned out throughout Google I/O. Do attend the CHIP
and the Smart Home Debug sessions for deeper dives with our team. We remain committed
to our developer community by opening up experiences that make
the Google Assistant more accessible. Thank you very much for joining us today, and we look forward to all the amazing
Google Actions you will build..
As an Amazon Associate I earn from qualifying purchases.