The garden has always been a part of curb appeal. Therefore, making your garden as attractive as possible should be your ultimate mission. And to do this, you can grow various kinds of beautiful flowers. Technique to plant herbs, tomatoes, and growing flowers is a dime a dozen. Some of them could make your garden landscape more unique, striking and could steal anyone's focus in no time, and makes them awe too. And the cool thing is some of them are here. Next, here I give you 10 DIY garden art ideas that are easy, practical, and will improve your garden landscaping immensely. As usual, this compilation is crafted for you by Simphome.com. 10. DIY Flying Kettle Garden décor idea Crystals come out of a teapot? Is that even real? You might think that it would be great to have such a teapot. Unfortunately, it only happens in the Alice and the Wonderland. Well, what if I say that you can make it real? And basically, all you have to grab is getting an old teapot. So, go to your kitchen and grab one for this project.
Include bolt, nut, and an iron stand. Before assembling all those requirements, consider repainting the teapot if you desire. But if you are fond of rustic look, just let the weathered finish be exposed. Once you've assembled the iron stand, poke a hole at the bottom using a nail and hammer. Just make sure the hole is a little bit off-centre, closer to the spout. Then attach the beads to the spout. 9. Spoon Flowers Project idea Do you have plenty of unused metal spoons? What are you going to do with them? Instead of throwing them away in the trash can, you can turn them into beautiful metal flowers for your garden. To make a metal flower out of spoons, you'll need to cut the spoon handles down to size. Then arrange a pair of spoons opposite each other, and weld them. After that, assemble the spoons, and bend the flower by clamping the assembled flower in the centre. Next, begin bending the spoons up, then place the ladle into the cup that has been formed by the spoons. 8. An Adorable Hedgehogs décor project idea Let these cute hedgehogs welcome your guests when they step into your front yard.
They are not real hedgehogs, though. They are just some sculpture made of hypertufa cement and polished rocks. This project may require intermediate skills. But once you master it, you can make almost anything from the versatile hypertufa cement. More detail about skill you are need to acquire, check link inside description area. 7. Garden Rock Caterpillar Project idea This is a super easy project that can be done by anyone, including toddlers and kids.
In fact, it can be a fun project that you can do with your beloved kids. You just need to get some rocks, and paint them using acrylic paint. You are free to use any color of your choice. Harness your creativity, complete the project, and you are good to try next project on the list. 6. Giant Dragonflies project idea Jazzing your garden up doesn't have to cost you a fortune. The truth is you can shop around your house or get some cheap stuff from the flea market to make your garden look amazing, just like these giant dragonflies. Who would have guessed these beautiful dragonflies are made of ceiling fan blades? Yes! You only need some old ceiling fan blades, a table leg, some spray paints, and plenty of imagination. With the right combination of those materials, you can turn your dull garden into a wonderful one on the cheap.
5. Sparkling Stepping Stones Project idea Apparently, stepping stones are not just the ones that keep your footwear dry and clean when walking in the garden. They can amp up your garden too. With pretty stepping stones, you'll feel like you were walking on beautiful path. More importantly, you can get these stepping stones without breaking your bank. You just need to mix garden stone cement and shape it into anything you want. After that, carefully put mosaic tiles onto the cement based on the pattern you desire. Next, Let the cement dry, and that's it! You can swap the tiles for something else like polished pebbles or even shabby-chic tea cups. If you choose to use the latter, break the cups into pieces and simply lay the pieces on the cement. 4. Add Your hand made Fairy Garden Fairy garden has never failed to add fantasy to any garden. You can make a fairy garden despite the small space. You can even make it in a flower pot. Before making the fairy garden, consider which type of fairy that will inhabit your enchanted garden so that you can pick the right flowers.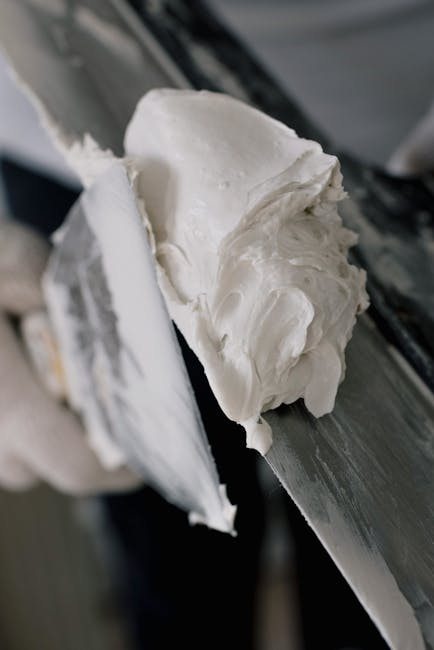 If woodland fairies are your favourite, you'll need strips of tree bark, river rock, moss-covered rocks, and twigs to complete the project. If flower fairies are your thing, get some smooth rocks for meandering flower garden walkways, a miniature fence, and a stone flower border. One of the most significant features of a fairy garden is a fairy house. You can either purchase a pre-made miniature fairy house, build your own from the ground up, or modify pre-made doll houses by covering them with moss, bark, leaves, dried flowers, berries. 3. Mason Jar Luminaries Project idea This is another brilliant idea with mason jars that you can copy. Just imagine these shimmering jars stand along the pathway and escort you to the front door. Isn't it wonderful? To make these mason jar luminaries, you need to get some mason jars, turn them upside down, apply silicone sealant to the surface of the jar, the attach the marbles to the jar.
Once the marbles stick to the jars firmly, insert a solar tealight votive candle into the jar. Finally, replace the lid. If you want to mount the jar on a stick, punch a hole in the jar lid. Using a wood screw, attach the lid of the jar to the top of the wood post. Finally, put the jar in place. 2. Follow this easy to make Garden Mushrooms Project Don't these mushrooms remind you of one of the most popular games in 1990s Super Mario Bros? let yourself feel the vibes by bringing in the mushrooms to your garden. The project is easy to follow and main requirement you need to prepare is easy to collect. It is only terra cotta pots and round terra cotta drain plates. With the magic of few paint products and Epoxy, some of the nice mushrooms' décor product will decorate your garden nicely soon. Before we get to number 1, I suggest you to press subscribe button if this channel is new to you. Get new updates automatically every time I upload new video and let's find out last idea sitting on our top chart.
Lastly number 1. Colorful Tea Party project idea Old tires are extremely versatile. They can be turned into furniture, flower bed, or even these chic giant tea cups. All you need to do is cutting the tires, and bending the cutting if necessary until you get the shape you desire. After that, paint the tires thoroughly. You can put some soil and dirt into the tire so that it can be a great flower bed. So, Those are 10 DIY garden art ideas that you can copy. They are easy to make, but the result will be a jaw-dropping garden that you can proud of.
That's it for now, before you leave, like this video (if you truly enjoy it), comment it, or share it with anyone close to you in your social media account or email list. Browse and follow Simphome website for more home décor and makeover ideas. Lastly, see you again later with more video like this in a near future. And, Until that time…. Thanks for watching..