Bedroom is a place where you relax, call it a night, and be yourself. Since this is your private room, it has to be able to show who you are and what you are keen on. Adding a personality boost to your bedroom is not that easy. Although It isn't an impossible mission either, though. You only need to get some ideas and harness your creativity to apply those ideas to the space. And if you are really into the classic of rustic look, these 10 DIY rustic furniture projects by simphome.com are for you. But before we discuss first idea of our list, after this video end or in the middle of it, I recommend you to visit a speed drawing video link inside description area. More than one people said realistic or speed drawing videos are satisfying and make them happier. So, I look forward to seeing you there and let's comeback to our list. 10. A Rustic Lantern project idea If you aren't ready with a big project yet, this small project will do in a pinch.
Adorning your bedroom with a rustic lantern can be a good start. Even if your bedroom adopts modern flair, adding this lantern will add a nuance to it. To make this lantern, you're going to need 2, 2x2s at 6 feet long, 2 1/4″ screws, wood glue, stain or paint, and mitre saw. The first thing you need to do is cut a wood plank into four pieces and glue them down together. Use clamp to set them together. This will be the base and the top of the lantern, so you're going to cut it in half. Then, cut the 2×2 to make four posts that connect the base and the top. Assemble the posts, base, and top using screws. Next, you're going to need to make its legs from scrap. They have to be 1"x ¾". Attach the four legs at the bottom, whitewash the lantern, and you're done! 9. A Bookshelf from Reclaimed Wood idea This bookshelf is awesome. It will not only help you host your books and knick-knacks, but also provide the well-worn look that will round out your rustic bedroom.
To make this bookshelf, you need to make the frame first out of some boards. Then, attach some other boards for the shelfing. Make sure they are level and evenly spaced. To achieve this goal, you can cut scrap pieces of wood that you're going to use as spacers. And here comes the fun part. Simply attach the reclaimed wood to the bookshelf using brad nails to bring the rustic look in. 8. A Rustic Headboard idea on the Cheap Headboards are dispensable. Therefore, people with small bedroom tend to ditch their headboards. Actually, the headboard can make a great focal point, especially if you want to accentuate a certain style, including the rustic style. This headboard is easy to make. Not only will it enhance the rustic look of your bedroom, but also offer textural element. Besides, the cool design can match your contemporary bedroom too. Making this headboard is super easy and cheap.
You only need to get some birch tree slices. You can get them by searching roadside for small fallen trees, and cut them into several small pieces. Then, spread wood glue on each of the slice, and attach them onto the painted plywood until it is completely covered. You can seal the headboard using water-based polyacrylic if necessary. 7. A Pallet Bed Frame idea with Lights Upcycling is the best way to get what you need on the cheap. And this pallet bed frame is an awesome upcycling project I recommend you to follow. As you can see, it is eminently simple. You only need some wooden pallets, stack them up to form the bed frame, and secure them with nails or screws. Don't forget to install LED string lights in the frame so you can get dim light that add a romantic ambiance to your bedroom. You can also add the rustic lantern from the previous project to complete the look. 6. Side Table with X End idea X-ends are one of the most significant characteristics of a farmhouse style which can give your room the rustic look that you have been dreaming of instantly.
To make this side table, you're going to need: 2, 2×2 at 8' long for the legs and side supports. 2, 1×2 select pine at 8' long for the Xs and mitered edges around the table. 1, 2'x4' sheet of ½" plywood that you're going to use for the top and shelves. 16, 1" pocket hole screws 16 ,2 ½" pocket hole screws. 36, 18-gauge x 1 ¼" brad nails. Wood filler and wood glue. 5. A Rustic Dresser Makeover idea Making furniture pieces from scratch is a nice way to get what you need. However, it may take time and not suitable for a complete novice. You can still make a cool and rustic piece of furniture by adding a twist to the existing furniture, like this dresser. To get this look, you can use the dresser in your bedroom or you can get an inexpensive one from a flea market or garage sale around you. Just make sure it is still in its A1 condition with its good bones. First, you need to remove the hardware and sand all the drawers. Then, stain them with "Dark Walnut". Once it is dry, dry brush the drawers with "Little Lamb" by Fusion Mineral.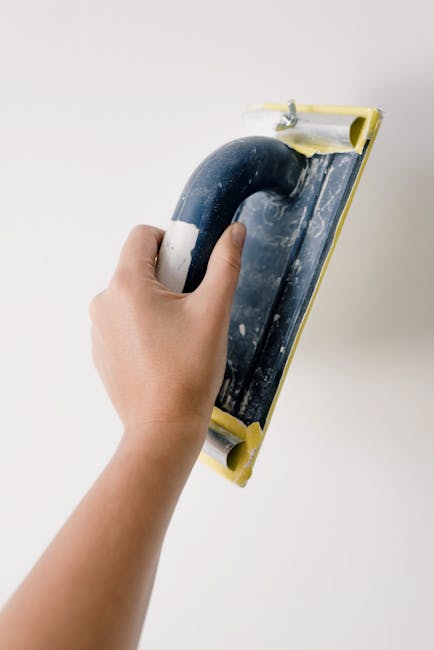 Finally, paint the frame of the drawers with "Coal Black" by Fusion Mineral. Now, it's time to cut the number out and trace them on each drawer, then hand paint them with "Coal Black" to match the frame. Before tracing them on the drawers, sand the drawers using orbital sander for a more rustic look. 4. A Romantic and Rustic Pendant Light idea Incorporate a little bit touch of romantic ambiance to your bedroom by making this rustic pendant light. It's a fun and easy project to do for your weekend. You only need a rustic ladder made of white birch logs, and hang it right above your bed. Then, decorate it using mason jars, silk wisteria flower bunches, wicker bird nests, craft birds, LED copper-wire faerie lights, and some other accessories you like.
3. An Upholstered X-Bench project idea This bench features X ends which will definitely add the charm of farmhouse style to your bedroom. To make it more comfortable, top it with upholstery. To upholster this bench, cut out 1" foam to the size of the top of your plywood bench. You can use some leftover foam to save more bucks. Glue down the foam to the top of the bench using spray adhesive. Then, cover the foam using a couple of pillows to cut down on more expenses.
Wrap it with batting and secure it with staple from the back. Cover it with your favourite upholstery fabric. Finally, attach the upholstered bench onto the bench frame using screws. 2. A Bedroom Bench with Storage idea This is another similar project that is worth copying. You can make a longer bench to add more storage to your small bedroom. You can either top it with upholstery or a stained board. The choice is yours. But don't forget the X ends for the rustic style. Lastly number 1. Industrial Wall-Mounted Shelf idea This wall-mounted shelf is made of galvanized pipes and some wood planks which will give your bedroom a little bit of industrial look. Don't worry! Making this shelf is a breeze. You just need to assemble the galvanized pipes and screw them to the wall. Then, insert the wooden boards in the frame, and screw them to make them sturdier and stay in place. So, you've just acknowledged 10 DIY rustic furniture projects for your bedroom.
Why DIY? Because you deserve some semblance of style that meets your budget and need. So, roll up your sleeves and begin to make your dream bedroom become tangible..