Whether you're decorating, organizing, or preparing gifts, there are a myriad of adorable ways to use leftover jars. This is 43 Insanely Cool Things You Can Do With Mason Jars 1. DIY Mason Candle Jar There is no better way to make your home friendlier with this personalized DIY mason candle jars. With a bit of creativity, some pattern tape and several colors for painting the jar, you can now create your own small candle support, in the privacy of your own home! 2. The Prism Mason Jar Light The prism mason jar light is perfect for discrete mood lighting as it will reflect the light in several different colors. All you need is some ribbon or twine, round glass decorative elements, brushes and a mason jar to unleash your creativity on. 3. Tea Time Mason Jar. Crafty and beautiful, these jars will add a touch of color and creativity to your pantry. Given the fact that it can be sealed, mason jars can be used to store and efficiently preserve the flavor of your favorite tea bags. This tea time mason jar is also the perfect homemade gift idea for your friends or family! 4. Turn Your Mason Jar Into An Advent Calendar 5.
Oil Lamp Mason Jar. Fill two-thirds of the jar with lamp oil and secure the lid. Place a cotton wick in the jar and let it sit for about one hour before lighting so the oil soaks up into the wick. Nail a hole into the lid and pull the wick about a quarter inch out of the hole. So Simple… 6. Mason Jar Matchbox. Get a black sandpaper, cut it round, take the top out of the lid and replace with sandpaper. 7. Wall-Hung Bathroom Storage Mason Jars. Metal picture hangers and pipe clamps attached to a piece of wood will hold your mason jars. This bathroom jars is perfect for Qtips, cotton balls, & cosmetic sponges. 8. Playdough Mix in a Mason Jar The Mix in a Mason Jar is ridiculously easy to make, super fun for little ones, and the mix makes such a simple and thrifty Gift in a Jar, too! 9. Chalkboard Candle Mason Jar. You can get very creative with only some tape and stencils. Simply spray paint your jar, cut out any shape you like and then stick them onto the jar. Add a ribbon to it and put a candle inside then you are good to go! 10.
Hanging Lights Mason Jars. Add some charm to your kitchen with DIY mason jar lights. For safety reasons, the light bulbs do need to breathe, so be sure to drill a small hole in the top or bottom of the jars. 11. Turn Your Mason Jar Into A Small Terrarium If you like to grow plants then you can easily turn a mason jar into a beautiful and space-effective terrarium. Mason jars are perfect for growing herbs and other small plants, especially in a sunny kitchen window. 12. Mason Jar Floating Candle This mason jar centerpiece is easy-to-DIY for wedding! Fill your jars with water and drop a floating candle on top! You could also fill the bottom with river rocks, pebbles, or anything that sinks.
13. Mason Jar Under-Shelf Storage. Screw the lids to the bottom of a shelf so whenever you need anything, just put your hand inside and grab it. Both beautiful and stylish at the same time! 14. Mason Candle Jars We've heard about candles inside the jar, but how about creating your own jar shaped candle which you could use at home? All you need is a heat-resistant jar, candle wax and a touch of imagination. 15. Coffee Cozie Mason Jars There is nothing more bothersome than getting your hands burned while enjoying your favorite morning coffee. Simply cut a piece of sweater and used velcro to wrap around the glass and it could keep your hands protected when sipping on your favorite warm bevvies.
16. Stylish Socks Mason Jar Vases. If you used to throw your old socks away… then stop! Create a gorgeous winter vases simply by dress up your mason jars with stylish socks. 17. Mason Jar Key Hook. Now you won't have to worry where you should keep your keys anymore. Aside as key storage, this mason jars also great as flowers vase to brighten up your hallway in an instant. 18. DIY Lego Pencil Holder. This is a quick & easy craft project for all the LEGO fans out there. Pour the paint into the jar , shake it and then draw a lego face. This little friend is capable of much more than simply holding pencils– the only limit is your imagination. Make an entire army to send home with the kids at your next party! 19. DIY Mason Jar Globes by creating underwater forest inside mason jars. Place twigs, faux flowers or garlands inside the jaw and then filled it with water.
To create snow globe effect, add some glitter in it and then shake it. Altough the underwater forest looks kinda weird but it's rather pretty in the sunlight. 20. DIY a Powdered Sugar Shaker. Create your own powder sugar shaker by punching holes with nails to the mason jar lid. It was super duper easy to make, very practical and handy to use at the same time! 21. Chocosaurus Rex Cookie Jar. Nothing surprise children better than a jar full of chewy Chocolate Chip Cookies complete with little plastic dino on its lid. These jars are perfect for all sorts of occasions like a favour for a dinosaur-themed birthday party, a gift for the budding archaeologist in your life, or a baby shower favour. You could even swap out the dinos for bunnies and fill the jars with chocolate eggs for a super cute Easter gift.
22. Floating Mason Jar Flower Shelf. Fresh flowers are one of those things that make a house feel like a home. Despite the little bits of sawing and drilling, this DIY is actually really easy! But if power tools aren't really your thing, this is an excellent boyfriend/husband project. You both get to spend quality time with each other, he gets to teach you about woodworking and things, and you end up with a beautiful creation—everyone wins! 23.
Use Mason Jars For Baking Cakes Di you know that mason jars can come in handy for creating flawless and perfect Jack and Coke cakes? Check out the recipe and instruction at Brit and Co. 24. Rainbow Cupcake in a Jar These Rainbow Cupcakes in a Jar are what we call happiness in jar… They're so cute and make the perfect thank-you gift for teachers or kid's parties. Carefully cut them and place them one on top of the other one, for a truly unique visual effect that everybody will love. 25. Distressed Chalkboard Mason Jars With several clean mason jars, you can quickly craft a distressed chalkboard mason jar that will benefit you in the long run. It also has a rustic look that would be perfect if you add it to your wedding décor.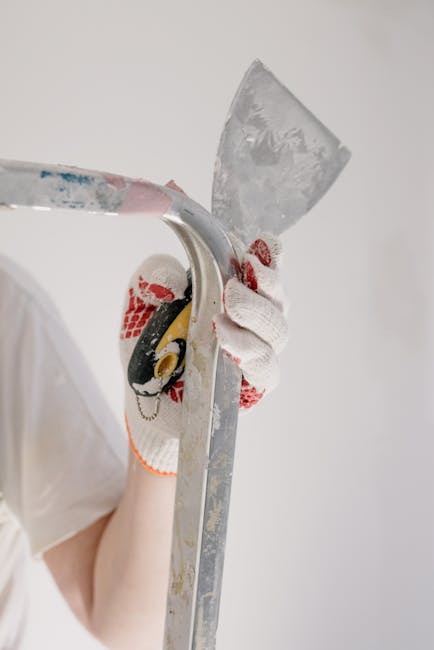 26. Peppermint Sugar Scrub in Mason Jar. Get yourself an all-natural, homemade peppermint-based sugar scrub in a beautifully personalized mason jar. This is the ultimate mason jar gift ideas for those who want to make their own chemical-free beauty masks and body scrubs. Get the sugar scrub recipe and how to make them at mom4real. 27. Unique Gifts in Mason Jars. Mason jars can serve as an brilliant packaging for homemade gifts. You can put craft material, crayons or mini baking tools for those who are fond of cooking. The possibilities are endless, and the recipient will undoubtedly appreciate that you took the time to personalize the jar! 28.
Holiday Survival Kit in a Mason Jar Simply insert few essentials item for holiday season like mini bottle of wine, washi tape, Tissue or gum into a mason jar. The possibilities for this are endless! Teacher gifts, neighbor gifts, girlfriend, co-workers. You can modify what you put in based on the recipient. 29. Mason Jar Cocktail Gifts These fabolous Mason Jar Cocktail Gifts is perfect for all your favorite boozers! All you need to do is fit a skinny soda can into your masion jar, then tie in a cute straw with Mini bottles of alcohol all together.
These are also the perfect bridesmaid and groomsmen gifts, especially if you personalized each jar but of course they would also make great inexpensive gifts for any occasion, like the holidays! 30. Hot Chocolate Mix In A Jar! Presented in a beautiful shaped glass jar, fancied up with a homemade festive red and white baker's twine, it'll look as though you spent hours making a unique and fabulous gift. 31. Glow in the Night Mason Jars. Have you ever wondered just how wonderful it would be if you trapped all the stars on the sky and stuffed them in a beautiful small mason jar that you can just give to somebody as a gift.
Well now… you can do it too! Just follow the instruction at From Panka With Love. 32. Mason Jar Wall Piece Gift Strap several mason jars onto a wood board, hang it on the wall and then carefully fill the jars with several flowers and colored rocks to make them look lively. 33. Vintage Mason Photo Jar The oil preserves the photograph and gives it an aged yellowing effect. All you have to do is simply add a black and white photos into vegetable oil-filled mason jars. 34. Update Your Light Fixtures With Mason Jars. why get new light fixtures when you can easily update them with mason jars? Many light fixtures use screws to tighten the fit of the shade, so even if a mason jar isn't the perfect fit the screws can make it a little bit snugger.
35. Mason Jar Table Lamp. All you need is 3 items: a Mason Jar, Lamp kit and lamp shade which available at any hardware store. Simply put the lamp kit inside mason jar then add the lamp shade above it and you've officially create your own Mason Jar Table Lamp. 36. Mason Jar Enchanting Halloween Lantern. Color your jar with purple paint and then print and insert the design into the jar. Put candle inside them to illuminate the room. If you have kids use plastic jars and flameless LED candles. 37. Mason Jar Chandelier We absolutely LOVE this idea. To create this follow the instruction at brandisawye. 38. Yarn Dispensers Mason Jar Drill a hole into the top of a mason jar for cute, colorful yarn storage.
39. Mason Jar as hanging button storage Nail lids into the bottom of a wooden shelf, fill the jars up and screw the jar back onto the lid when you're done. This would also be great for storing pasta in a kitchen. 40. Mason Jars to replace a busted blender jar Many detachable blade assemblies screw right onto a mayo jar or a small-mouth Mason jar. Don't fill it by more than half, though, and as with any regular blender, avoid very hot liquids.
41. Glue Jars Together to Create an Office Supply Organizer Hot glue them all together and you get youself a magnificient office supply organizer. 42. DIY a simple Mason Jar for air freshner Poke holes in the lid and fill with baking soda and essential oils. This would make your room smell so much better. 43. Mason Jar Cocktails! No more mixing and measuring cocktails since these drinks are ready for guests to grab. And… That's all… For more DIY and Craft Ideas, stay tune to our channel.
Hit the like button below, subscribe and share our videos with your friends. Thanks for watching and see you in the next videos….
As an Amazon Associate I earn from qualifying purchases.