– This video is sponsored by Home Depot. Stay tuned to find out more. I'm Andru Edwards, you're
watching "Gear Live". And today I'm giving you a
look at some of my favorite, voice controlled, smart home gadgets. Let's do it. (upbeat music) What is going on tech
squad, Andru Edwards here. And as I mentioned today, I'm giving you a look at some of my favorite smart home devices that you can control with your voice. And by the way, big
thank you to Home Depot for sponsoring this one. If you thought they were just for tools, lumber, and ladders, they are
definitely way more than that.
Home Depot has you
covered with a wide array of smart home tech and devices that can improve your home
value and simplify your life. And you can find them in store
or online at homedepot.com. In fact, I'll leave links to
Home Depot for all the gadgets I mention in this video, down in the description below, if you want to pick any
of them up for yourself. Let's get started with the first one, and this is an essential
part of any smart home, that being the router. And in this case, it's the
Google Nest Wi-Fi router, end point. Of course the main thing you'll need to keep your smart home running smoothly is a great home network. So we're starting out with
the Google Nest Wi-Fi. You may not know this, but Google routers are the
top selling routers out there, thanks to the popularity
of its Mesh system.
Nest Wi-Fi is Google's
premium Wi-Fi system with Wi-Fi coverage up to 2200 square feet with just the router. The nice thing about the
Mesh Wi-Fi systems is that you can add additional access points, which eliminates weak
Wi-Fi areas in your home. Even cooler though, the Nest Wi-Fi points double as a voice activated smart speaker, allowing you to access
the Google Assistant, right from the access point to control other things
in your smart home, to manage your Wi-Fi network, and even play music directly
from the access point. Now, the Nest Wi-Fi access
point does a nice job at being an extra speaker. But if you want something with a little more power behind it, there is the Sonos One. Sonos is the pioneer of
wireless multi-room speakers that allow you to play content
from just about any service or radio station on the planet. You can have them all play the same music or have different content
playing on different speakers. The entry-level Sonos One is
a great way to get started, and it was the first Sonos device to get an integrated microphone that allows you to communicate
with the Google Assistant as well as Alexa, both
from the same device.
This allows you to ask the
Sonos One to play music from services like YouTube
music, Amazon music, Apple music, Spotify, Pandora, and many others. Or you can ask it to turn off a light or lock your front door
using your smart lock, like you do with any other smart speaker. The nice thing here is that
while the Nest Wi-Fi points are, routers with a decent speaker thrown in, the Sonos One is a fantastic sounding internet
connected smart speaker, with a far-field
microphone that can listen for smart commands.
Now, staying on the
topic of entertainment, let's move from audio to video, with the Google Chromecast with Google TV. Now this is a new product from Google, giving you an all new interface for watching, streaming content. And I think this is the
best deal you can get when it comes to streaming, as this device is just $49.99. In exchange for your money, you get the more powerful Chromecast along with the new Google TV experience.
Together, it's a big increase
in functionality and usability when compared to previous
Chromecast models, that required you to use
a tablet or smartphone to operate them. Now, included in the box, you have a traditional remote
control with remote interface, which will be familiar to
everyone, along with of course, voice control. So speaking of that remote, there is a Google Assistant button, that has a different color
from the rest of the remote, and you activate it with a long press as you give your voice command. Now, my favorite thing here
is to use voice search, to find content. Or if you have other Google
Assistant smart devices in your home, you can control the Chromecast from those by saying things like, "okay,
Google turn on the TV", or "okay, Google play
"Stranger Things" on Netflix." The device itself is
available in three colors, snow, sunrise, and sky.
Then you can stream in 4KHDR
with support for Dolby Vision and HDR10+ video, as well
as Dolby Atmos audio. Logging into your Google account will populate the main screen with relevant and
recommended content for you. Okay, moving away from
entertainment and into the kitchen. Let's talk about the
Moen Essie smart faucet. And I know a lot of you might
be scratching your head, wondering why I'm bringing up a faucet in a video about voice
controlled, smart home tech, but that's exactly what this is. The Moen Essie smart kitchen
faucet is controllable in four ways. Through an app, through the
hands-free motion sensor, by using the handle on the side, or by using your voice. So, you can use Alexa
or the Google Assistant to ask for it to dispense water amounts as small as one tablespoon or as large as 15 gallons.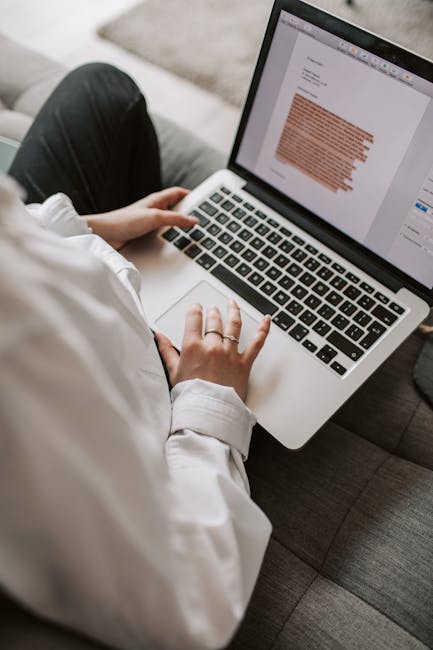 And you can even ask
for it to be dispensed at a specific temperature. So some examples, you can ask
for one cup of cold water, or three tablespoons of warm water, or even a half gallon of 90 degree water. The touchless motion sensor
is also a nice touch, especially when your hands are dirty. You just want to wash them without touching the faucet or handle, and without saying a voice command. And the power boost spray technology, lets you clean faster and
increases the water output speed to fill pots quicker.
Up next, let's talk about
managing the temperature in your home, with the Ecobee smart thermostat. Ecobee smart thermostat connects
to your home Wi-Fi network, allowing you to control the
temperature from anywhere that you have an internet connection. Now, this isn't new as
Google's Nest thermostats, do the same thing. However, there are a couple of things that set the Ecobee
smart thermostat apart, from the competition. The first is built-in
support for Apple home kit, allowing you to control it with Siri and even more impressive, the Ecobee smart thermostat
has Amazon Alexa built in. So not only can you control
it with other devices using the Google Assistant Alexa or Siri, but the Ecobee smart thermostat itself is an Amazon Alexa device, meaning, you can talk to the thermostat, not only to control the
temperature on the thermostat with your voice, but you can ask it for
things like the weather, trivia questions, or to control the other smart
devices within your home.
Inside the box you'll find
the Ecobee thermostat itself, along with one room sensor
with detachable stand. The sensor is placed in
a room that's separate from where the thermostat is placed, allowing the system to
monitor temperature and motion in more than one spot. So if your thermostat
is on the first floor, but you spend a lot of
time on the second floor, the Ecobee will still
know that you're home and will keep the temperature
right where you want it to be.
Alternatively, it will also save you money when you aren't home, by optimizing the temperature accordingly, rather than wasting
your resources and cash. You get one sensor in
the box, as I mentioned, but you can have up to
32 of these in your home, if you're a baller. All right, up next, let's talk about a voice controlled, security camera. This is the Ring Floodlight cam. Unlike most smart cameras, the Ring Floodlight cam gives you a camera along with two floodlights,
which output at 3000 Kelvin, which gives you a warm hue that
is perfect for outdoor use.
Both the camera and lights can
have their positions adjusted to get the best possible view
for your specific use case. The main reason you're going
to get a Ring Floodlight cam is for it's motion detection. It has two-tiered detection, which means it can differentiate
between objects and people. The passive infrared sensors on the Ring, are more sensitive to objects
such as cars and animals, but you can adjust the
settings so it's less sensitive and only actively notifies
you when it detects people. Now, if you have a Google
Nest Hub or Amazon Echo Show, you can even pull up the video
feed using just your voice by saying something like, "okay, Google, show me the backyard." And this will pull up
the 1080P full HD stream from the 270-degree field of view camera, but it can also save clips
whenever it detects motion that matches your settings.
There's also a speaker and mic built in, allowing you to have
a two-way conversation with any visitors. And the built-in 110 decibel siren alarm is there to help people
or animals think twice when stepping onto your property. So, there you have it guys,
six smart home devices that all could be controlled
with the power of your voice. Let me know what you think, and be sure to hit me
in the comments below, to let me know which of
these make the most sense for your home. Again, big thank you to Home Depot for sponsoring this video. Links to everything I talked about are down in the description below. Thank you so much for watching. As always guys, I appreciate your support. I'm Andru Edwards, and I will catch you in the next video.
(upbeat music).