Alexa, good morning. Turning on your shower. From the coffee maker to
the front porch, the floors to the counters. You have four items on
your shopping list. And the mesh WiFi
connecting it all. Amazon is everywhere in
the home. And in this smart home lab
we visited in Seattle. In this lab alone, we have
more than 45 devices. There is a smart fridge
that is connected to Alexa.
We have our
thermostat, our ring doorbell and cameras,
vacuum, the indoor quality monitor, the TV. And with its recent offer
to buy Roomba smart vacuum maker iRobot for $1.7
billion, Amazon is showing no signs of stopping,
although the Federal Trade Commission is reviewing
whether the deal would violate antitrust law
before allowing the takeover. At this point, with its
acquisition of iRobot, with its presence in
streaming, with its ring cameras, with its Echo
smart speaker, Amazon can basically do everything
but smell what you're having for dinner.
Alexa on the beat, the
station dance party favorites on Amazon
music. Amazon takes its
responsibility to customers and privacy
incredibly seriously. And if we were to acquire
iRobot or any other company, that would not
change. Ahead of Amazon's annual
smart home event, we talk to the VP of privacy to
find out what really happens to all the data
collected by Amazon's devices and sat down with
the head of smart home to hear the strategy behind
Amazon's race to dominate the internet of things.
It all started less than a
decade ago, when Amazon introduced its first Echo
speaker in 2014. It was a runaway success,
selling 5 million devices by the time Google
introduced its first smart speaker in 2016. We didn't think about
smart home on day one, but we quickly learned from
customers that they wanted to use their voice for
more than entertainment. Lighting was first, with
Amazon adding Alexa activation to an early
smart light bulb, the Hue by Philips, where Marja
Koopmans was CMO before she joined Amazon to lead
smart home three years ago. 300 million devices are
connected to Alexa today. That's up from 200
million less than a few years ago. And so the
growth is rapid.
Amazon was the first major
player to the smart home market, and it remains
the biggest and fastest growing. It controls
11.5% of the U.S. market, up 15.5% from the
year before, with runner-up Google at 6.5%
and Samsung coming in a close third. And now,
owning a smart home device has become mainstream,
with the market ballooning to nearly $113 billion in
2021, up 20% from the year before. If you asked me three or
four years ago what the adoption rate was, it was
hovering around about 12% . During the pandemic, we
saw that rocket to almost half of American
households that have a WiFi network at home have
at least one smart home device. Adam Wright leads smart
home research at data firm IDC. He says his home is
filled with 185 Alexa-enabled devices. Users that have a smart
speaker, more than 60% of those users say that that
device itself has led them to buy another smart home
device. Amazon also launched its
Alexa-enabled Fire TV streaming stick in 2014
as it grew its entertainment arm with
Prime Video.
Then in 2015, Amazon
opened up its voice platform to outside
developers, and the number of Alexa-enabled gadgets
skyrocketed, reaching 140,000 today. And how many of these
devices that are Alexa-enabled are
actually owned by Amazon? Very few. Very few. Amazon doesn't break out
device sales and earnings, but with a string of big
acquisitions, it's certainly expanding its
collection. In 2018, Amazon purchased video
doorbell maker Ring for $1,000,000,000 just three
months after acquiring home security company
Blink for $90 million. A year later, it bought
Eero for $97 million, a mesh WiFi system that can
connect it all. But these devices have to
work, and my entire smart home experience is irked
frequently every day with these devices just not
working.
I think we've made great
strides, but the value of the smart home to me
personally remains uncertain. Now, Amazon has offered
$1.7 billion to acquire iRobot with its
room-mapping Roombas, a deal that analysts say
isn't really about the sale of the vacuums
themselves. It's very difficult to
make a lot of margins on the hardware and the
device itself, but they have just acquired a
massive data set which can help them in the
aggregate better understand the floor
plans and the mapping of people's homes. 20 different privacy and
labor groups, including Sarah Miller's American
Economic Liberties Project, have sent a
letter to the FTC asking it to block the deal,
citing concerns about privacy and Amazon's
growing dominance of the smart home market. The FTC is requesting more
information from both Amazon and iRobot before
making a decision.
It has a camera in the
front, which is a little bit unsettling. It can tell what you
already have in your house, who's in your
household, what types of things might you want to
add to that? Right? They can target
advertising on the Amazon platform in that way. In response to privacy
concerns raised by the pending deal, iRobot CEO
told CNBC in a statement, "We know that customers
welcome us into their homes because they trust
that our products will help them do more and
that we will respect their information. We take that
trust seriously. Once we are aquired by
Amazon, our commitment to customer data and privacy
will remain. Privacy and security are
a huge, huge area of investment for us, and
will continue to be. Similar concerns were
raised in 2018 when Amazon bought Ring, where Leila
Rouhi was president for four years before joining
Amazon in April in a new role: Vp of privacy and
trust. Earning the trust of our
customers is incredibly difficult, and if we
don't earn that trust, they're simply not going
to use our devices.
And that is not what we
want. And Roombas aren't the
only smart home devices that can map the inside
of our homes. Smart lights like the
Philips Hue have a new feature that will allow
them to turn on or off automatically by
detecting your presence in a room. Essentially, WiFi
strength is evaluated to create a 3D image of the
house and those disturbing the WiFi around it. Meanwhile, Amazon is
developing its own robotic household monitor called
Astro. It's made for checking in
on specific rooms, children or aging loved
ones, not unlike the dog in the futuristic, smart
home of the Jetsons. Yippee. He did it. Astro captured the
burglar. Astro captured the b
urglar! To track your shopping
habits, to track your movements, to track even
where things are placed in your home, what's going
on outside your front door. They can create
this incredibly complex, detailed data profile
that they can then use to expand and grow their own
business.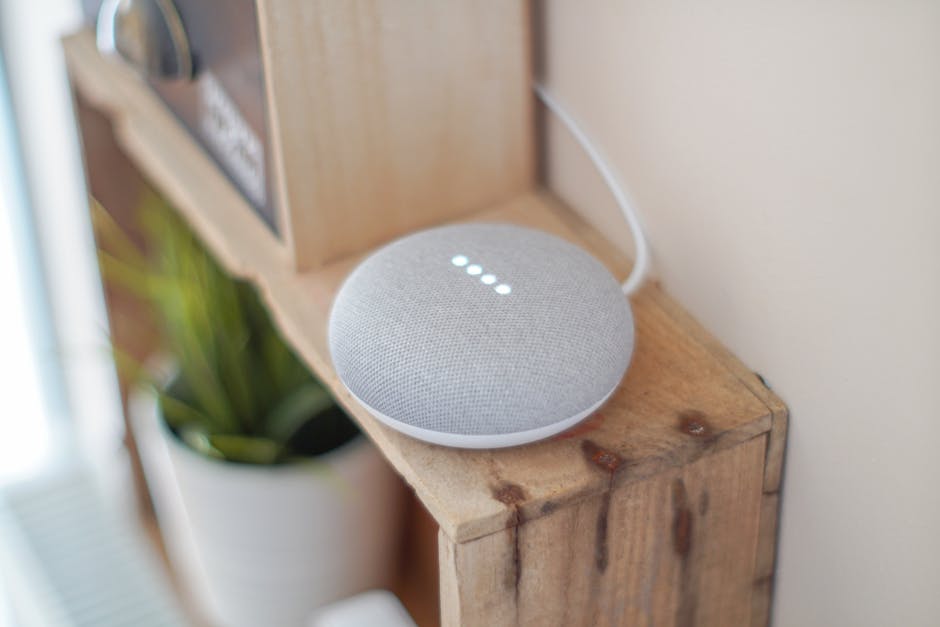 And through that process,
to push out competitors that simply could never
surveil you with that degree of sophistication. We are incredibly
thoughtful about the data that we use, and our
focus has always really been to use that data on
behalf of the customer and to improve the services
and the experiences that we know our customers
enjoy on a daily basis. Amazon's alleged
anti-competitive practices are being challenged by
an antitrust bill being considered by Congress
and in lawsuits filed by the attorney generals of
D.C.
And now California. As Amazon's list of
devices expands, so does the amount of data it can
gather, allowing it to improve the capabilities
of its devices. The smart thermostat will
have a "hunch" that everybody is out of the
home, so why should it be running at 70? Let's
lower it down a little bit . And it does that
automatically on your behalf. Koopmans told us about
Alexa "hunches." Essentially, the data
collected by all your devices teaches Alexa
your routines.
Thermostat, keeping the
temperature between 71 and 75. How does it know, or have
a "hunch," that there is no one left in the home? And that happens through a
variety of different data points that we get.
You're not using devices actively, for example. It also is with
geocaching on your phone. We know that you've left. Another new data-enabled
capability is "follow" on the Echo Show 15 that
came out last year. Following is now on. Amazon can also now create
a Visual ID for each Echo user with facial
recognition software. So, for example, if you
live in a household with multiple people and it's
you that's going into the kitchen in the morning,
you might have a different routine and different
music and different newsfeeds that you're
interested in.
And Amazon copped a bit of
flack for that, right? People were raising the
idea of how does this become a major intrusion
into privacy in the home? But it was very rarely
juxtaposed against the same technology that's on
our smartphone every day. Amazon also says it's easy
to delete Visual ID history. Same for videos
from Ring and audio from Echo. You can even set a
schedule to have it auto deleted, or you can just
ask Alexa to delete your data at any point in time
as well.
Someone is at the front
door. Still, the default setting
for these devices is not to delete the data, but
rather to allow Amazon to use it to inform its
growing smart home ecosystem, albeit in an
anonymized aggregate format. How we build, design and
deliver every single device feature and
service has privacy built in from the ground up. And we work really hard
to keep our customers information safe and to
provide them with transparency and control
over their experiences. This device has a as a
feature for that, which is a slider where you can
cover the camera. But video is crucial to
ring doorbells, credited with catching thieves and
even saving lives. One of our customers had
a, I believe it was a heart attack, on his
front porch and the family was able to see this on
the ring video doorbell and alert authorities. The latest ring has an
option for two-way video encryption, although it's
turned off by default. On the Neighbors app,
users can voluntarily post or provide video to law
enforcement for active investigations, but
Amazon has also been criticized for sharing
Ring video doorbell footage with law
enforcement without user consent.
There is legal process,
and so our legal process happens through our legal
team. We understand the
absolutely sensitive nature of videos, and we
do our utmost to ensure that we are being
incredibly thoughtful in how we respond to legal
requests and protecting the customer's interest. On Echos, the microphone
can be muted, and despite tailored ads fed to you
after a related conversation at home,
Amazon says, No, Alexa is not always listening. There's absolutely not a
room of people that is monitoring our customers
and their behaviors. In other parts of his
business, namely grocery, Amazon sells the data
gathered at its Whole Foods and Fresh stores to
brands looking to gain valuable insight into how
consumers shop their products, something it
says will not happen in its smart home business. Instead, Amazon says all
this data will help devices work in unison
for what it calls "ambient intelligence," where
routines are automatically started and Alexa has
"hunches." Imagine that you are at
work, you're getting in your car and you're
driving home.
Alexa knows that you're
in the neighborhood. It will turn the lights
on. It will set the
temperature at the right setting. Another example is this
indoor air quality monitor that can automatically
turn on a fan or air purifier. The indoor air quality is
good with an air quality score of 96. Amazon says more than 30%
of experiences are initiated by Alexa
instead of humans. And Amazon's ownership of
mesh WiFi system Eero can boost the strength of the
connection between all these devices. The latest devices with
Eero allow you to connect up more than 75 devices
on the Six Plus. It enables these smart
devices to be set up through frustration-free
setup. That basically means you
screw in the light bulb and it works. And then there's Amazon
Sidewalk, a shared network, allowing devices
to connect to each other, so it's always on, eyond
the reach of home WiFi and even if your Internet
goes out.
It can use just a little
bit of bandwidth from customers that have opted
in to the Sidewalk network. And so, for
example, if you have Ring smart lighting, typically
you'd have to be within Bluetooth range for the
lights to be able to turn on and off using your
app, with something like Sidewalk, it can go up to
a mile distance. And soon, Alexa, Siri,
Google and more may play better together too.
An alliance of different
device makers, including Amazon, Apple and Google,
is developing a protocol called the Matter
Standard that would allow devices to work across
platforms instead of only answering to one voice
assistant. We believe that the home
will always be a heterogeneous
environment, meaning you will have many different
brands, many different devices from many
different companies in your home. What remains to be seen is
whether the internet of things will ever be a
highly profitable, or high functioning, part of
Amazon's vast business portfolio. I don't know that..