– Oh baby! CES is finally here and I'm excited to see what future tech is coming in 2021. Today, we're gonna to be looking at some of my favorite
stuff that I've seen at the event so far,
mostly smart home related. So let's get started. Hey everybody, welcome
back to another video. I want to thank you
for joining reviews.org on our coverage of CES this year. Media day was an absolute
blitz of information and we have been hard at work, getting content out for you guys. If you wanted to know more
about streaming services, check out Craig's video. Tshaka did a great video on some of his favorite tech
that he has seen so far.
And Juan has done a video talking about his favorite face computer. But in today's video I am
covering smart home tech as well as a few other things that I saw from some of
the big names out there. So with that said, let's get started. LG came rolling out of the gate with this sneak peek to
their new rollable phone. Something that they're
calling the LG Rollable. Now it was just a sneak peek, we don't know much about it yet but I was excited to see some of the new tech coming out of LG. In addition to that, we saw
LG's new wearable air purifier, their side-by-side fridge with Insta view, it's got a 23%, a bigger viewing window and the freezer now comes
with a craft ice dispenser.
In addition to that, we've had TV remotes with NFC built into it. So you can tap on the remote, so your phone can share
content with the TV or you can watch TV content on your phone. LG also reinvented the ThinQApp from a control app to a platform
that ties product, services and solutions together. So it sounds like this is
going to be LG's answer to Samsung smart things. Now, speaking of Samsung, they had quite a bit of
tech to introduce also. Last year, they introduced TVs
like The Frame and The Sero. And this year they introduced a new lineup called The Terrace, which is ideal for allowing
you to watch TV outside. In addition to that, they had
a new 110 inch micro LED TV, that just looks absolutely gorgeous with features like quad view and it comes with Samsung TV Plus. Now, in addition to that,
they also had a projector called The Premiere, which
is their low throw projector and also looks amazing. Samsung also announced their
new 4-door Flex Bespoke refrigerator that allows
you to customize the colors to better fit your lifestyle.
It also has a brand new beverage center that gives you quick
access to a water dispenser and can automatically
fill a water pitcher. Now the bottom right corner of this fridge is also a FlexZone, so
you can chill things like food and drinks or
you can make it a freezer if you want to keep things extra cold. Now sticking with the kitchen, there were some cool,
SmartThing integrations. Now, one of those things was
looking up at meals or recipes and then sending those
to the family hub fridge. Once it's been sent to your fridge you can then create weekly meal plans. Load up a meal and compare the ingredients to what you have in the house. You can then add what you
need to your shopping list, place your order online and have your groceries
delivered to your door. You can then follow the
video instructions directly on the fridge on how to make the meal.
Now, once you've finish the
video and the meal is prepped the fridge can then
communicate with the oven to start the cooking process. Next, Samsung introduced
thee JetBot90 AI plus which is quite a name, but
this is their new robot vacuum. It comes with object recognition
technology to identify and classify objects and
decide the best cleaning path. It also has a built in
LIDAR for location detection and 3D sensors to detect
even the smallest objects like cables. On the front of this vacuum
is a built in camera, this allows you to look at
a live view of your pets or to get a pet's eye view of
somebody robbing your house. But once the vacuum is done it does return to the base
station to empty out its bin. Robot vacuum seemed to be a popular thing at CES this year because
in addition to Samsung, we also have a new robot
vacuums from Eufy home. They were releasing their new
RoboVac, L80 and L80 hybrid. These are vacuums that boast to have smarter laser navigation and are 50% better at sucking up pet hair.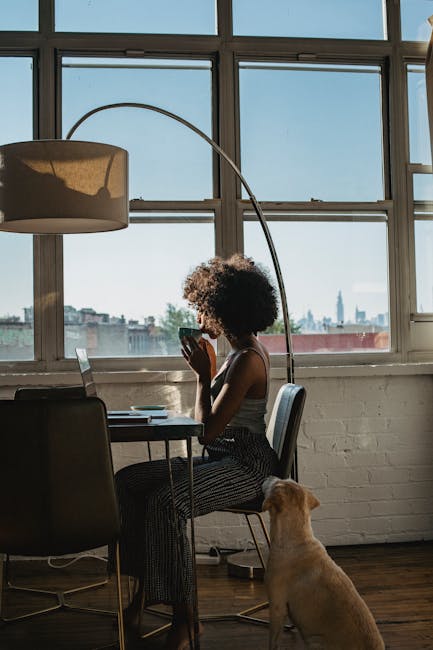 Apparently that's a
problem for some vacuums. In addition to that Eufy is releasing a wifi biometric smart lock but we're gonna be covering
that in a later video on smart home security. Now going back to robot vacuums Roborock is just released
its new S7 model. This new model boasts Sonic mopping which is vibration technology
that scrubs the floor up to 3000 times a minute. It also has a built in carpet sensor, so it'll know if it hits carpet and stop mopping the floor. When it does that, it also
has an auto mopping lift. So it's going to lift up that pad so it is also not dragging
that on your carpet. Another cool thing with the Roborock app is that it has post cleaning mapping. So you can see what's been mopped, what's been vacuumed
and which route it took. TP-link has some cool smart
home products this year, with their new Kasa
Smart Wi-Fi Dimmer Switch with motion activation.
This Wi-Fi dimmer switch
has ambient light detection as a cool fade-in and fade-out feature and also does not
require a hub to operate. TP-link is also coming out
with a new mesh Wi-Fi speaker, this is called the deco voice X20 and it has super fast wifi six connection with dual band of five
gigahertz and a 2.4 gigahertz. It has TP-link's a mesh
technology that allows you to walk through your home and stay connected. This device also has Alexa built into it and supports popular streaming audio from things like Amazon music,
Spotify, Pandora, and others. It also has TP-links home shield software to allow for parental control and for you to run security reports.
Arlo technology has a new
camera they were debuting at CES called the essential indoor camera. We're going to be talking about this more in the smart home security video but I wanted to mention
that this is a 10 ADP camera and has an automated privacy shield to keep that camera covered
when you're not using it. New to Olutron is their
newest Serena smart shades. These shades have a
feature to set auto open to help wake you up in the morning. You can also use their wireless remote to control shades that
are high and out of reach. In addition to that, they've also got natural
light optimization technology that allows the app to let in
the perfect amount of light throughout the day.
Now, for my favorite thing
that I have found at CES so far and that is the ColdSnap. The ColdSnap has been
tapped as the Keurig machine for soft serve ice cream. That is right, this is a machine that
sits on your countertop, it has canisters that you put in the top that allow fresh soft serve ice cream to come out of this thing. Now, in addition to soft serve ice cream you can do things like
smoothies, iced coffees, even frozen cocktails all
from this device right here. Also the canisters do
not need to be kept cold so you can store them at room temperature to
use any time you want whether you're at the
home or in the office.
Well that is some of my favorite tech that I have seen at CES so far. Next I'm going to be working
on smart home security. So be sure to stay tuned for that. I want to thank you guys for
joining us here at reviews.org and I will see you in the next video..