The Samsung Family Hub 5.0 is finally here
y'all – and I'm about to review it for you. Hey y'all it's Ashley Renne, back with
another smart home tech review. You're watching a new episode of my smart
home series. Now, if you're into that kind of thing,
be sure to subscribe for more tech recs. Now for those of you've been keeping up
with our big basement project, today I'm sharing my latest basement update – the kitchen is
now done and the first things we added were Samsung appliances! So we bought a Samsung oven, microwave, and
then The Home Depot sent us the new Samsung Family Hub 5.0 Refrigerator. Now we have an older version of this upstairs,
and we love it. So here's what I think of the new version
so far.
First of all, there are 4 different styles,
so the one you pick would depend on your personal preference. They have a 4-Door Flex, a 4-Door French Door,
a 3-Door French Door, and a Side-by-Side. Now we got the 4-Door French because that's
the style we like. And we decided to do it a little different
this time – we got it in black stainless steel. So it's called a Family Hub for a reason. I find it to be very family friendly. It's like the smart tech version of what
I had growing up, but so much sleeker. So when I was a kid, we'd put notes, grocery
lists, photos, artwork, things like that on our fridge – and it would just be everywhere. With this smart fridge, you can use the smart
screen which is basically a giant tablet to display those same things, and it looks so
much prettier.
It connects to your phone so you can just
transfer images directly to the fridge. As you can see I uploaded a pic of my growing
baby. So every day I can see him right there and
get excited all over again to meet this little guy. Okay and speaking of which, let's just go
ahead and dive into the really fun part – the tech. So there are a ton of apps on this fridge
– we don't use them all, but we do use the ones that apply to us.
So they have food apps, entertainment apps,
everyday use apps, and lastly they even apps that connect to other smart devices. Now I like the everyday use apps like the
whiteboard, the calendar, memos, to-do list, it tells you the weather. I feel like these are the apps that help keep
me organized. And I have a Type B personality, so I need
all of the help I can get to keep my brain in check and get me organized. I think one feature that kinda sums it all
up in a nice neat way is the Morning Brief. So it'll give you the day's weather and
news and let you view your schedule for the day. Also if you have kids, I think the trivia
screen is a simple way to engage them with something educational. It gives you a "word of the day" and allows
you to see what happened on this day in history. I mean I'm not a kid, but I look at it every
day. And I like that connectivity between my phone
and the fridge that I mentioned earlier, because I can send memos to my family, like "hey
I'll be home late" straight from phone.
And vice versa. Now in the food department, those of you who
are staying home more and going out less are probably familiar with a little something
called InstaCart. This fridge comes with an app for that. As well as Grub Hub, Fresh Direct, and Amazon
Dash. If you do go to the grocery store, there are
2 apps in particular that I think are handy and that's your digital shopping list and
the View Inside app which is pretty cool. Because if you are at the store and want to
see what's inside your fridge back at home to see if you're out of something – you
can just use your phone to see the inside of your fridge because of the 3 built-in cameras
it has.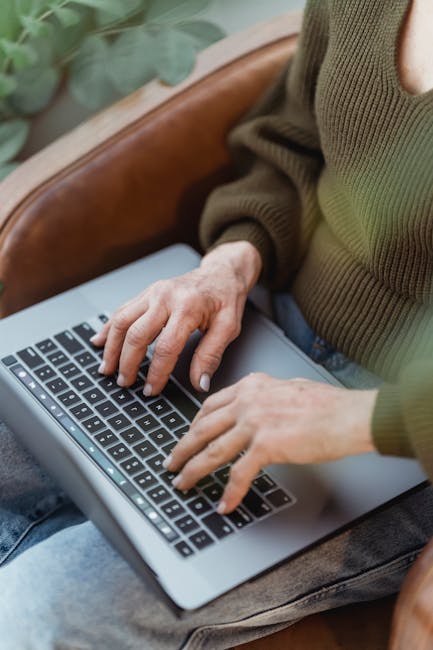 Now it also has a food management technology
that's pretty useful. So you can control the temperature and ice
maker and check the water filter status. Then there's entertainment. So when I'm cooking I like to listen to
music, and this fridge connects to popular music apps like Spotify, Amazon Music, Pandora,
and iHeart Radio. And for the news buffs, you can check NPR
for news stories and listen to podcasts. Which are all things I enjoy doing when I'm
in the kitchen. And lastly they even apps that connect to
other smart devices in your home – for example if you have the Ring doorbell which we do
not, you can see and talk to people at your front door right from your fridge.
So let's talk about the layout of the fridge. We know it's loaded with smart tech – but
how does it measure up as a functional refrigerator. So our fridge has 3 layers to it. The top part is the fridge. The middle part is the flex zone. And the bottom level is the freezer. So let's take a look at the top level. To me it's pretty similar to the last version,
the biggest difference being is that it no longer has the automatic refillable pitcher,
instead they created some additional space right here. Also this new version comes with a humidity
control feature. The shelves are customizable so you can adjust
it to your needs.
You can even push this little shelf back to
create more space for taller items. Now let's peep the middle layer, okay aka
the flex zone where you can adjust the temperatures to whatever you want it to be based on what
zone it's in. So let's say you have some wine you want
chilled at a different temperature, you can easily rearrange the compartments and create
a specific zone for your wine that gets cooled at a different temperature. That's so cool! So we just utilize the smart divider to section
off your food and beverages, which allows for more flexible storage. And finally moving down to the freezer level. Pretty straightforward y'all and easy to use. It has two drawers that you can slide back
and forth to adjust as needed. The twin cooling system allows for independent
fridge and freezer controls to help keep food fresher longer.
So that's my overview of the Samsung Family
Hub 5.0 4-Door French Refrigerator – that's a tongue twister. We got ours from The Home Depot and the process
was really smooth y'all. They'll install it for you, haul away your
old fridge, which we didn't have to worry about since this was for our newly finished
basement, and they also do price match guarantees, so if you find this cheaper at any of their
competitors, they'll match it! Okay! We've utilized this perk several times. Let me know in the comments below if this
is something you'd buy. I hope you enjoyed this review. And if you liked this video, as always give
it a thumbs up and subscribe for more sustainable lifestyle and smart tech videos headed your
way. Until next time, stay green y'all..