Hey guys! I'm Chloe. And I'm gonna show you guys how to make something really cute out of up-cycled cardboard tubes. So, you may get a little dirty in this craft so make sure you have your surface covered. Here's everything that you need. Some different sized cardboard tubes that you can find around the house, sticky dots, some paint and some sponge brushes. Let's get started. Starting with the inside, paint the tube any color you want. When I'm painting things, I like to start with blue because it's my favorite color. And then you may want to do a couple coats.
Paint the outside. You can use whatever tubes you have around the house, potato chip tubes or toilet paper tubes. You may want to cut the tubes down just to make them a little smaller, but If they're a little hard, then you can just ask for help. You can paint the tubes whatever color you want. I'm doing green for plants, blue for the ocean and purple for sunsets. Finish painting the tubes. Now it's time for the AG DIY magic. Now that you have all of the tubes painted, you kinda want to play around with the shape that you like.
So, when you're placing them all together, I like to have two of the bigger ones on the bottom. It will, like, be easier to stand up, and it won't fall over. And then you're just going to put your sticky dots on. What's great about this upcycled room décor is you can turn it into a shelf, you can put it on a wall, or you can really do anything with it.
So, I think I got it. You can see how the purple and the green are kinda the base, and it can stand up more. So, now that were all done, I'm going to take out all of the accessories and things I'm going to put in here. First are these slippers, the bag, some sunglasses, a little phone, this ruler, this camera that takes a picture There're some books. And then, there's more stuff in this bag. It fits a lot of stuff. A bunch of plants that you can just find at your craft store. You can even find the plants from outside. You can put these plants in the shelves, on the shelves or wherever you like them. I love this shelving unit You can really put it anywhere in the room. And I love the little plants. They're adorable. Thanks for watching! Make sure you do something good for the planet.
Bye! Hey guys! I'm Chloe. So, I decided to make some really fun, sparkly pompoms for my doll. Let's get started. Here's everything that you need. Some different types of ribbon, some ponytail holders, scissors and a ruler. Take one of your ribbons. I'm going to take like a skinny one. Measure six inches. Then you're going to measure the other ribbon but five inches each. You can make the pompom in many different colors. You can do your school colors or your favorite colors. So, you're going to want to do this nine more times because you're gonna want ten of each ribbon Let's speed this up a bit. Now that we have everything we need, take your six-inch ribbon and just put it down like this.
Take your other ribbons and just put them in the middle like this. The more ribbon you add, the fuller it will be. Take your longer ribbon. Tie this all together. Now, you're going to loop it through the hair tie. Tie the two white strings together twice. And then you have your first one done. And then you're gonna do it again. A lot of cheerleaders use pompoms, but not all of them. Some competitive cheer, like what Joss does, focuses more on athleticism and tumbling. This might be a lot of work, so you can ask your parents to help you cut or tie. If you're running out of room on your ponytail holder, you can kinda just stretch it out. You want to keep adding these strips until the pompom is full, like this.
Now that we have them both done, trim it down. I really like watching the cheerleaders flip and tumble. Cheerleading Worlds are at the end of April, and I think it's also really cool how they can do it all in unison. Once you're done trimming the pompoms, you're all done. Cheerleaders are great at getting the crowd excited. I hope you guys are excited as I am about these pompoms. They're so cute. Thanks for watching. See you guys next time! Bye! Hey guys! My birthday is really soon. So, I decided to make some really cute treats for my doll.
This can get a little messy so I'm covering my surfaces. Here's everything that you'll need. Some different colored foam paper, glitter, mini pompoms, white paint, brown paint, a paint brush, a spoon, different felt tip markers, a pair of scissors, mini popsicle sticks, a sponge, sticky dots, a mini-sized dish, a plate to help catch the glitter, iridescent paint, a jar lid, and a bunch of different colored modeling dough. First, I'm gonna make the ice cream sandwiches. Take your white foam paper. Cut a mini rectangle out of it and trace it on the dark brown paper two times. Take the white foam paper and put it in between both of the dark brown paper. Sticky dot it on. Ice cream is a perfect treat for a birthday, especially where I live because it gets really hot.
Take your felt tip maker. Make six dots kinda in the middle. Do it on the other side too. And now you finished your ice cream sandwich and it's adorable. Next I'm going to do the ice cream cones. Take the light brown. And then take the jar lid. Trace it. I'm making a bunch of different ice cream treats so there's different options and it means I get to use all of these fun colors. Take the brown felt tip marker. So, I'm just making lines like one way and then I'm kinda making it the other way to make diamond shapes. You're gonna kinda like twist and fold. Get a sticky dot so it can stay. So now you're going to make the ice cream. So, you can take any color modeling clay you want I'm going to take this blue one.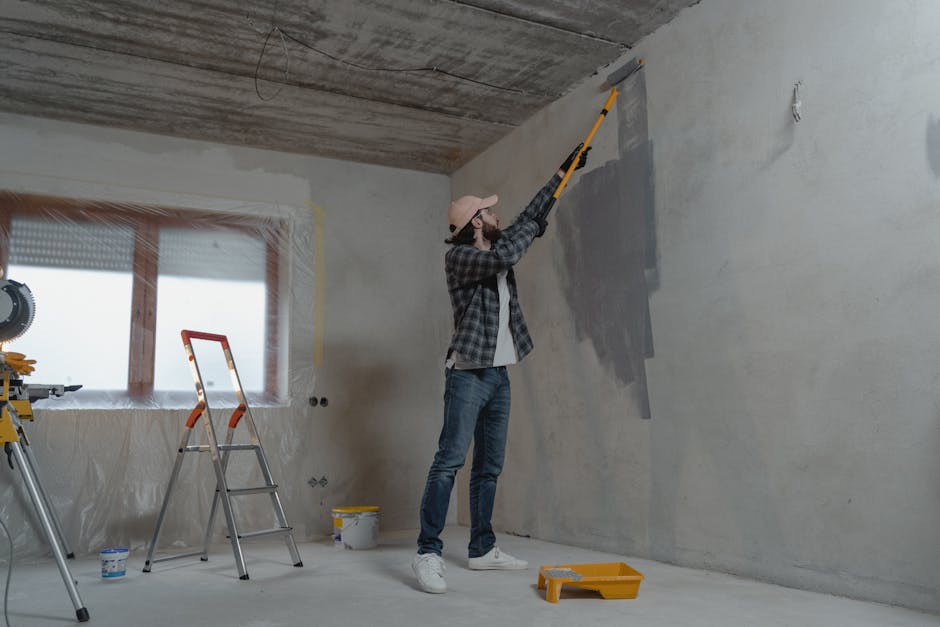 And then I'm going to roll it. Did you know ice cream tastes sweeter when it starts to melt on your tongue? I'm using the edge of the spoon to create the edge of the ice cream. Then I'm taking the sponge to make more of an ice cream texture. Take your sticky dot. Put like one in the cone. Put the ice cream in. Put some iridescent paint on it. This will help it stick in place even more and it will add some fun glitter to it. Take whatever like sprinkles. Since the paint is already on there, it will help stick it. And now were done with the ice cream cone. Now were going to do the popsicles. Take any of the modeling dough. Kind of make it into like a popsicle shape. Take your popsicle stick and put it in. Take your white paint. Make a little like white bottom. If you put the paint by the stick it will help keep the dough on.
Put more iridescent paint. Since this has a popsicle stick on it, it makes it a lot easier to paint. Set it off to the side to dry. And now we're going to make this ice cream sundae. You're going to do the same thing as how you made the ice cream for the cone. Put it in the bowl. Do the same for the other flavors. So now you're going to do the toppings. More iridescent paint. Then you're going to add the sprinkles.
The iridescent paint helps hold everything together. Now I'm going to add some brown paint to look like chocolate sauce. And then the last thing is the cherry. Now that we have all of our treats done it's time to party. This is so cute I love this craft. My favorite ice cream flavor has like chocolate, vanilla, and then it has like cookie dough and brownies in it. I love this set up! Thanks for celebrating with me! Bye! Hey guys! I'm Chloe, and Mother's Day is really soon. So, I'm going to show you guys how to make an art piece for your mom and a matching Mother's Day card for your doll that's really going to pop. This art piece may get a little messy, so I have my surface protected. Here's everything that you need. A canvas, an index card that's white on both sides, scissors, a felt tip marker, a sponge brush, iridescent paint, a bunch of different coloreds felt, glue, and four different size lids.
So, for your canvas you're going to need your iridescent paint and your sponge brush. Put a little iridescent paint on the canvas. Rub it in. You don't need too much paint it's really just to add a little shimmer to your canvas. Set it aside to dry. Now we're going to make the flowers. Take one of your felt. You're going to cut a strip, but it has to be wider than your largest lid. Your largest lid should also fit all of your tinier lids inside. This will create the different pop shapes.
Outline each lid. Here's a tip, cut them into little pieces to separate them because then it's going to be easier to cut them into circles after, like this. It's okay if you still see your marker edge because we're just going to glue those sides down. Do this again with all of your other different felt colors, like this. Now that we have all of the circles, you're going to play around with the shapes until you like it. My favorite color is blue so I'm going to start with blue. The hardest part is deciding where you want your flowers to go. You just want to make sure the colors really pop together. I think I got it so let's glue it down. So, I forgot to open it so make sure you guys open the glue. You only need a little dot of glue. I'm really excited to see how this looks. This is so cute and colorful I kinda want one for my room too. Now we're going to do the stems.
Get your green felt. Cut little strips. Now that you have your strip, you can see what flower it fits. Put the glue in a line, and then you just put the felt on top. Cut the excess. And keep doing that for all the rest, like this. Now that we have this all done, you're going to make one for your doll.
Take your index card. Fold it in half. And then just make some smaller flowers. I had to make one for my doll, and it's just so cute because I love things that are mini. Once you know where you like the flowers, you're just going to glue it down and then you're going to add the stems, like this. and then you're gonna add the stems, like this. Guys, this looks so cute. If you're not sure what to write in your card, it never hurts just to say I love you. I sometimes make my mom breakfast in bed for Mother's Day, and this gift will look great with it. Thank you, guys, for watching. Happy Mother's Day! See you guys next time. Bye! Hey guys, I'm Chloe. And today I'm going to be adding some fun splashes of color on my doll's wall By adding some really fun and wild pop art. This craft could get a little messy, so I just added something over my surface. Here's everything you need. Some mini canvases in a bunch of different sizes, scissors, some easers shaped as an animal, I'm using dinosaurs, sticky dots, glue, some foam paint brushes, and a bunch of different color paints.
Let's get started. Pick one of your canvases. Get your foam brush, and then pick the color you want to paint the canvas. I'm gonna use blue. Don't forget to do the sides. So now I'm going to start painting another of the canvases. Pop art is a style in the 50s and it's known for its bright colors and regular everyday objects. If the color doesn't cover the first time, you can add another coat. You want to keep painting all of your canvases in really bright colors, like this. Now that we have all of them painted, were gonna put on the dinosaurs. Place them however you like, you can have them coming off the ends or in the middle. For this blue one I'm gonna have this yellow one popping out. You want to cut how much you like want of it so I'm just gonna cut here.
And since it's an eraser, it's really easy. So now it looks like its popping out of the canvas. Take your glue. You're going to do, like, a little dot. Put it on. Then you want to glue on the rest of them, like this. My favorite dinosaur is the T-Rex. It's also the only dinosaur I know. Now let's put these on the wall. Once you like how you placed all of your art, use some sticky dots so you can put them on the wall. I'm putting the sticky dots on all four of the corners. Let's take a look. Guys these portraits are poppin', get it? Cause it's like pop art. Thanks for watching guys. See you guys next time! Bye!.