Guys our long-awaited smart home video
is finally here. Well hey y'all it's Ashley Renne and welcome back to my sustainable travel, vegan lifestyle and smart tech channel where I show you how to live an
adventurously green life. Now I regularly post videos about my smart
home, my Tesla and other topics related to sustainability and green living so if
you're into that kind of stuff hit the subscribe button and turn the
notifications bell on so you never miss a new video. Now today's video is all
about our smart home, so what is a smart home anyway? Basically it just means that
you use Internet connected devices to remotely monitor and manage various
systems and appliances in your residence so here all the ways that we turned our
house into a smart home.
1 smart blinds What if you could open your blinds every
morning without even leaving your bed? Well you can. Motorized smart blinds save
you time and help you secure your home when you're away. It's also a sustainable
way to boost energy efficiency and save you money in the process. We set our
smart blinds to align with the movement of the Sun to maximize natural light
usage. 2. Smart fans. Another way to save energy is by utilizing smart fans to
regulate the temperature of your home we use our bond app to help reduce our a/c
and heating usage and can easily change the direction of our fans to either cool
our rooms in the summer or redistribute warm air during the winter. 3 Smart
laundry. Smart washer and dryers are so useful! We use the Samsung Smartthings
app to control our FlexWash and Flex Dry smart washer/dryer set. With the apps
we can remotely activate our washer so it starts at an optimum time. It can also
determine the best cycle and temperature setting for your load which helps
sustain the quality of your clothes so you can ultimately reduce your wardrobe
waste.
4. Smart vacuum. While we're on the subject of cleaning let's talk robot vacuums. My husky Kayden sheds a lot. Our Samsung power bot turbo
vacuum keeps our floors fur free. It mapped out all of our rooms and finds
the best path to clean each one. We set it to automatically come on regularly
and when it's done doing its thing it returns back to its docking station to
recharge. 5. Smart lighting. I chose to light my home up with Philips Hue
lightbulbs as well as these smart wireless dimmer switches. Now these are
not just ordinary light bulbs they change colors you guys. They can also
sync with music they can sync with your video games and your movies and you can
also schedule them to come on whenever you want that's pretty cool and all with
the touch of a button or even with voice commands. Watch my Philips hue video to peep our entire set up. 6. Smart alarm.
Now I
chose the Nest brand because it has its own system of interconnectivity for all
of its different products that it sells and it adds so much value to your every
day life. This is the nest guard which acts as the alarm keypad and motion
sensor you can armed your house in several ways one of which is by entering
a code into the nest guard keypad or you can use the nest tag to arm and disarm
your house. All you do is tap it against the nest guard when you're leaving or
entering your home but our favorite way is to just arm a disarm it from the
nest app. The other part to the nest secure system is nest detect which is
the sensor for your doors windows and rooms. If you're not at home and the
house is armed when the sensor detects motion you'll get an alert to your phone
and the alarm will go off alerting your security monitoring service.
Security Alert! 7. Smart security
cameras. In addition to Nest Secure we have nest cams placed all throughout the
inside and outside of our house. Now this is really cool because we can monitor
everything that goes on in and outside of our home right from our phones. So if
I want to spy on my dog I can do that right from my phone I can watch the
footage live or I can go back and re-watch older footage. The app is gonna
conveniently send you notifications whatever it sees activity. 8. Smart
doorbell. Part of our security system is having the nest doorbell. The benefit of
having a nest doorbell is it acts as both a doorbell and a security camera
but you can also talk through it. Watch my nest security video to see our entire
nest security setup. 9. Smart thermostat. A part of our nest
ecosystem is our nest thermostat it's a smart device that learns your habits and
creates a personalized schedule for you and you can control the thermostat right
from your phone which is really great for saving money and energy especially
when you're not at your house.
10. Smart Locks. Now no smart home is complete
without smart locks now. We have the nest and Yale smart lock system as well as
August locks that we have installed throughout our house and the cool thing
about the Nest and Yale is it's totally compatible with the rest of our nest
system that we have throughout our house so we can access the nest smart lock
through our nest app along with all of the other nest devices that we have and
it comes in especially handy if say you're not home and you want to unlock
the door for somebody to let them inside you can just do it from your phone.
11.
Smart Fridge. I gotta say smart fridge didn't really crossed my mind when I was
thinking about what smart tech to fill my home with. This is something I didn't even
know I needed in my life but here we are. The Samsung Family Hub puts a modern
twist on old traditional uses and in an attempt to keep refrigerators relevant
for this day and age. It helps you manage not only your food but also your life
and it does this via the ability to connect a smart devices as well as its very own
massive touchscreen and has apps and voices systems built in.
It's kind of
like a giant tablet in the sense that you can use it to control your smart
home just as you would with a phone or your tablet. I did an entire video on our
Samsung fridge so be sure to check it out and see more of the features. 12.
Smart Speakers. When we had our house built we had speakers built into the
ceiling all throughout our home and we were able to connect our speakers to our
Sonos system so we can play music, we can play videos throughout the speakers
throughout our entire house and we can control it right from our Sonos app and
our phone. 13. Mesh Wi-Fi router. With traditional Wi-Fi routers the reach of
their signals is limited especially in larger spaces.
Mesh routers on the other
hand help eliminate dead zones we have three Netgear Orbi mesh Wi-Fi routers
one for each level of our home. With the Orbi app we can remotely control our
Wi-Fi system from anywhere. We conduct speed tests, set up secure and separate
Wi-Fi networks for guest, ,monitor internet usage, manage devices connected
to our network, update firmware and more. 14. Smart Plugs. A Wi-Fi controlled smart
plug is one of the best hacks for turning your regular tech into smart
tech.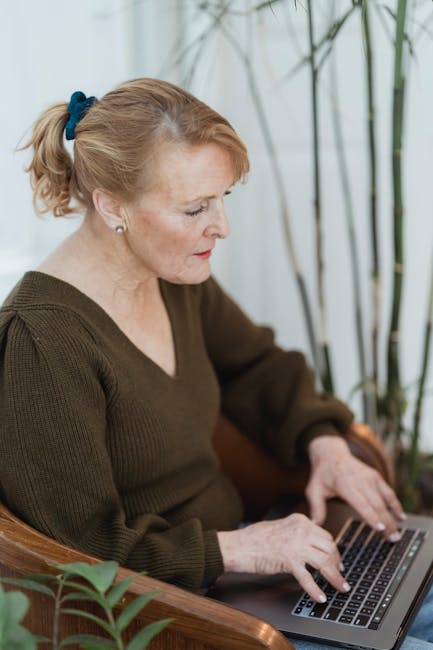 Just plug one into an electrical outlet then plug something into it and
now you have a smart outlet. We have Teckin smart plugs and we use them for TVs,
small kitchen appliances, computers and other electronics that don't come with
the ability to be controlled by our phones but pairing them with smart plugs
we can now easily turn these devices on and off to help save energy and money.
Ever heard of vampire power? It refers to appliances that leach energy even when
they aren't in use.
Smart plugs prevent that. We use the smart life app to
schedule our electronics to turn off and on at specific times and we can check
the stats on each connected device to see how much power is being used. 15.
Google Nest Hub. Google assistant is the heart of my smart home ecosystem. There
are different google assistant devices you can put throughout your home but the
one that has the most functionality is Google Nest hub because it has a display
so not only does it respond to voice commands but it can also display what
you want to see on its screen. For example I can see exactly who's at my
door when someone rings the nest hello video doorbell I can pull up the live
video stream at any time and get visitor announcements. Now there's nest cams.
Just like with the doorbell I can also view live stream
footage from the nest outdoor cameras and indoor cameras I have throughout my
home. All I have to do is ask it to show me the cameras at each designated
location and it'll pull up the video stream. Google and Phillips Hue also have
beautiful interconnectivity. I can tell it to turn on the family room
lights, the lights will come on and different options will appear on the display for
you to configure the lights to however you want. Go check out my Google Nest
hub video for a more in-depth review. 16. Lenovo smart display. It's pretty much
the same thing as the Google Nest hub except it has a much larger screen, a
better sounding speaker and a camera which you can use for video calling.
Because of its size it works well as a display in our kitchen.
17 Google Minis. Now this ring device doesn't actually come with it but you
can buy this separately so that it kind of keeps your google home mini device
all nice and neat and then basically you just plug it into your wall and then
once you have it all set up in your app then you can begin talking to it.
18
smart irrigation now to water our grass we can do that straight from our phones
as well with the Rain Bird app. This is the Rain Bird irrigation system. Now by
itself you have to manually set the setting so that you can turn the water
on but what makes it a smart device is when you install the Wi-Fi module right
here so once you get that set up now you can start controlling it from your phone.
19 Smart Garage Openers. Now one thing that really comes in handy is the Genie
Aladdin Connect device which you can install into an outlet and some basic
wiring and then when you download the Aladdin Connect app you can open and
close your garage wherever you are.
Now let me go ahead and do it right now
There goes one garage then here goes the other. And voila easy peasy. 20. Robot Lawnmower. Never mow the lawn again! An auto mower does all the work for you.
Our Husqvarna Auto mower 430ex is quiet, weatherproof, consumes less energy and
has zero emissions unlike gas-powered lawn mowers which
emit tons of toxic fumes into the environment. We control our auto motor
schedule with our phone and it can run every day rain or shine keeping our lawn
pristine.
Once it's done mowing it returns back to the charging station and
don't worry it has anti-theft technology – my
husband loves it because he never has to mow the lawn anymore and I love it
because it's the most eco-friendly option for cutting our grass. 21 Solar
Panels! The latest, greatest and biggest addition to our smart home is solar
panel installation. Solar energy creates clean renewable power from the Sun. It's
an alternative to fossil fuels that reduces your carbon footprint at home
and lowers greenhouse gas around the world rooftop solar has the potential to
provide a huge percentage of our energy needs that means you pull less from the
grid or the utility company and pulling less from the grid means lower power
bills harness the free energy of the Sun to power your home. On average solar
panels increase the value of a home by four point one percent they are also
sold twenty percent faster that payoff might not entirely offset the purchase
and installation cost of your solar panels but it does cover a big chunk of
the cost of buying and installing them We have learned how to tailor our energy
usage based on our solar panel system.
Ee have a smart home with an electric car
and we can control when things turn off and on so we schedule the charging of
our Tesla and the appliances that use the most power to operate during the day
when solar energy is being generated but soon we'll be getting a Tesla Powerwall
which will store the solar energy so that we can use it at nighttime. Check
out my solar panel video to learn more about solar, what our installation
process was like, and how its adding so much value to our lives. Alright so
that's it I hope you enjoyed the many different ways that we turned our house
into a smart home. If you liked this video make sure you give it a thumbs up
and subscribe for more smart tech videos just like this and if you want to buy
any of the stuff that I featured in this video just look at the description
because I put links to everything down below.
Alright
other than that until next time make sure you keep on living and
adventurously green light and I'll catch you in the next video!.