(upbeat music) – Hey guys, welcome back to my channel. In celebration of the series, Doctor Who, we're going to make Doctor Who DIYs. You can customize them however you like and they're perfect gifts. Let me know in the comments down below what other DIYs you would
like to see on this channel and for now, let's get started. Let's start with the
Gallifreyan mouse pad. You can either make your own design by drawing it under some paper or you can print out
the image I have linked in the description box below
using high quality paper. Here I'm using photo paper. I used two different images
I found on DeviantArt and put them together using Photoshop. But there are tons of pictures online that you can use or you can look up the language and create your own message. Look for videos and
websites about how to write circular Gallifreyan and you
can make any design you want.
Cut out the image and trace
it onto a sheet of cork. This is how you can call it. Here I'm using these place mats from Ikea. They're not too thick and not too thin so basically they make perfect mouse pads. Next, cut out the circle very carefully. Now we have the image, the cork mat and now we only need a
cover to protect the image while using the mouse pad. For this step, I'm using
clear self adhesive foil. Trace the circle on top and cut it out. Here I wanted to make the circle larger because I wanted to glue
the foil over the edges but in the end, it didn't quite work. Now let's add everything together. Evenly apply some glue over the cork where you can see the guidelines so we can cover it with the image. Don't use too much glue or the paper might get too wet and
it might ruin the ink.
Next, carefully place the image on top. To make sure everything attaches to each other properly, you can place something heavy on top
and let it dry completely. Since after drying, the black
ink turned a little bit green, I went over with a black
marker and drew over the lines to make them black again. Now once everything is
dry, it's time to add the adhesive foil on top.
But before we do that,
cut off any extra cork around the circle if necessary. If you want, you can
also use a black marker and paint the edge so it kind
of blends into the design without making the cork that visible. Next peel off some of the backside paper off the self adhesive foil and attach it to one of the sides of the mouse pad. To avoid bubbles, I would
recommend using a ruler and carefully moving it over the mouse pad while releasing more and more foil. Make sure everything is attached
properly and you're done. Since the foil didn't
want to attach properly to the backside as I planned,
I just cut off the excess.
And the mouse pad is finished. I really love how it turned out and I'm sure every Doctor Who fan will appreciate this gift
and will absolutely love it. The next idea is super
customizable as well because you can turn the notebook design into every doctor you like. First let's start with the template. Take a piece of paper from your notebook and fold it in half. Next open it again, place
it onto the notebook and start sketching out the costume of your favorite doctor keeping the center of the paper in mind. Since I'm going to create
the twelfth doctor, I drew the upper part of his jacket and the flying away parts
of his jacket below. Fold the paper in half again
and cut out the template. It kinda looks weird but
I promise it makes sense. Now we have the parts for the jacket and the shirt inside. Since his jacket is
almost completely black, I'm going to glue on
a piece of black paper onto the plain cover.
Next I use the shirt part of the template, trace it onto some white
paper and cut it out. And now you can glue it
on top of the black paper using the template as a guideline. Since I wanted to make the jacket 3D, I wanted to create the
flaps of his jacket as well instead of just drawing them. For this step, use your template again and cut out both sides of
the flaps, using black paper or any other color that
you need for your design.
Now we only need the
lower part of the jacket. Repeat the steps but now use
the lower part of the template. And now we can glue everything together. The black flaps aren't
really visible in the video but it looks great in real life. I also created a collar of his white shirt by creating a template first
and then gluing it on top. Once you glued everything
together, we can go ahead and add more details. To make the flaps more
visible, I used a white pen and traced the outlines.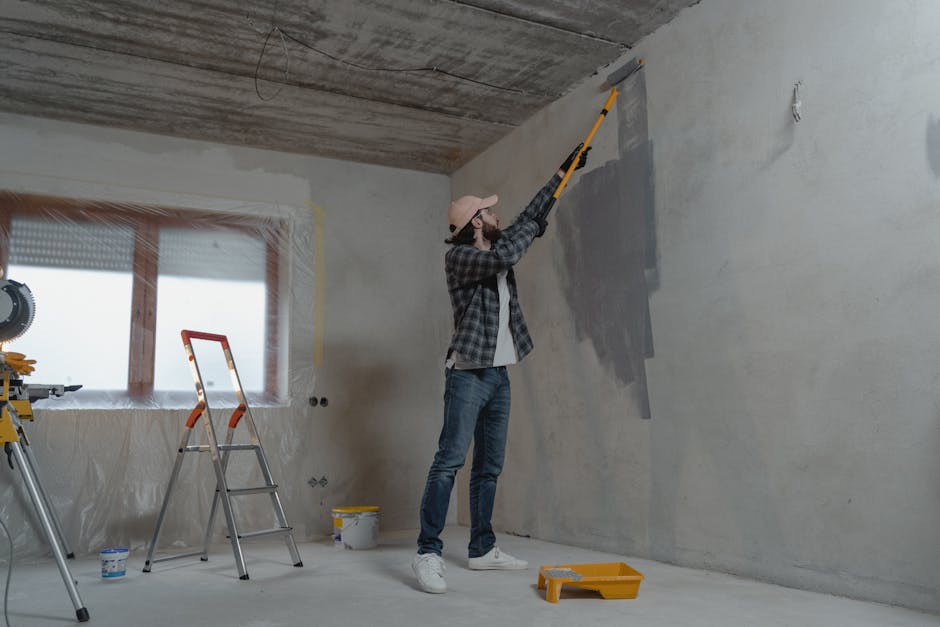 You can also draw the buttons on his shirt and the buttons below. You can also use paper and cut it out. This idea is similar to my
Sailor Moon inspired notebooks and I love this idea
because you can really make any design you want and make
it into a personalized gift. And if you carry it around in your school or somewhere else, it will be a great way to find new friends that
absolutely love Doctor Who as well. The next ideas are Doctor
Who inspired charms that you can make into
keychains or necklaces.
For this DIY, I'm going
to use mini perler beads. And now perler beads
are not only for kids, they are super fun and relaxing. To create the Tardis, start off by placing fifteen black perler beads in one row. Next you want to add two
beads on each side on top, one to the inside and then
sixteen on each side vertically. I accidentally added fifteen
because I miscalculated and had to move around some beads later. You will see that later. Now place one bead to
the outside, two on top, one inside, two on top again,
one inside, one on top. Three to the inside, one on
top and one to the inside and then the last bead in the middle.
Let's pretend you know
what I'm talking about. Once you created the outline, you can add two rows for the police
sign and the divide the lower part using black mini beads. I love the fact that perler beads are not only for kids. Creating different designs with them is so relaxing because you have to place one bead after another very carefully and you can create almost
any design you want. Once you have the outlines,
you can fill them in with colored beads. For the top part, I'm using white beads and then I fill the rest with blue beads.
And for the row below, simply fill the row using white beads again. And now it's time to add more details. Place nine white beads like
that so you can create a square. And have space for another row around it. You need two on one side
and one on the other side. Now do the same but use only
five black colored beads that you have to place
in the shape of a corner. In the end you should
have three white squares and five black corners like that.
Now you can add blue beads to
fill the rest of the space. As you can see, I miscalculated one row at the bottom and had to
move this one row down but often times you get a better picture of your design once you
start playing around with the beads. That's why I changed the top
part a little bit as well and added four beads instead of two. Once you're happy with the design, place a baking sheet on
top and iron the beads for a few seconds. You should wait until the beads are mounted together
before moving the paper or it will be a disaster.
I have two more designs you can make, the Doctor Who sign and the bow but before I bore you too much with the steps again, and
have to say the word beads five more times, I will
just post all the designs on my blog and you can
use them as a reference. There are also plenty of other designs you can create, that's the fun part. You can get inspired by
others but you can also create your own unique designs. If you want to make them look more cute, I would recommend using mini beads. If you didn't know,
there are different size perler beads and I absolutely love using mini beads. The end result looks so cute, as if a digital object got
lost in the real world kinda. If you want more ideas, I have other fun designs you can create. They are especially perfect for the summer and the back to school season. So check them out if you want, I will have the links in the
description box down below. Once you have created your
charms, all you need to do is adding a jump ring to one of the holes and then apply to a keychain.
If the holes are too molded together, you can use a toothpick or a needle and open up the beads again. And your cute keychain is finished. Give this video a big
thumbs up if you liked it and don't forget to comment down below what other DIYs you would
like to see in the future. Thank you so much for watching guys, have a wonderful day and I
will see you next Saturday. Bye! (modern music).