One of the problems of setting up a smart
home is that everything seems rather confusing, what devices work with which set up, how to
choose the right system, or what other things to buy exactly. These are very common questions that people
frequently ask. So with the start of 2023, I am planning to
do a series of videos to share with everyone my go-to strategy guide in planning your smart
home this year. I will share which company and exactly which
product I recommend to get for all the common devices that you will find inside a smart home. So what products to buy heavily depends on
which smart home ecosystems you are going with.
That's why I decided to cover the different
smart home platforms into separate videos and today's video will be focusing on the
Apple Homekit. I will be considering things like whether the company
has any future plans for matter, especially with the recent CES event at Vegas, like any
new innovations or products coming up. Most importantly will be integrations and
availability in Singapore where I am based.
Hey what's up, Alex here! For those that are new to my channel, I like to make
home tech or desk setup related types of videos. Doing comparison test reviews, room makeover,
and sharing a buyer's guide like this video in helping you to make your purchase decision. If you are into this type of content, hit
the subscribe button right now! Ok first of all, I will briefly run through
what are the various device types that you will install in a smart home. We have switches, lighting, sensors and buttons,
power plug, IR/RF and window. So all these device types, I will consider
them to be under the core smart home devices, the main bulk of automations happening in
the house revolves a lot around them, so it's important for them to be able
to communicate with each other easily.
So for example if the state of this device changes,
then what happens to that device. The next list of device types I will consider
them to be optional whether they have integrations with the platform. It is nice to have certain features and be
able to do certain automations but I won't say it's super critical. Under home entertainment, we have speakers
and TV. Ideally, you will want them to link to the
voice assistant of your choice whether it's siri, google, alexa or bixbi. Under security devices we have doorbells, locks
and security cameras. Lastly, a home wifi mesh system that connects
your entire smart home together. Alright Apple Homekit. It is a simple yet powerful smart home platform
that has a lot of emphasis on security and privacy. Predominantly used in the US and also in China
as apple products are very popular there. Compare them to southeast asia, over here
the Apple craze is not that strong. The selling point for homekit is you have
local control of the devices and automations.
Ease of use in terms of adding new accessories
and really a very well designed app. You are also able to do advanced stuff like
custom integrations with homebridge and hoobs. Some of the common negative points for homekit
is it's only available for iphone users which is really very unfortunate. It is considered to have the smallest range
of devices for you to choose from that works with homekit, but not necessarily a bad thing
actually. If you and your family members are all using the iPhone,
I will 100% recommend you to consider using the Apple Homekit ecosystem first. So to get started with homekit, you will definitely
want to get an apple home hub.
But you will realize that there is no such
product from the Apple website. Because that is actually certain apple products
that can be set as the home hub. Based on the latest update, Apple has removed
the iPad option, now you can use either the homepod mini speaker or the apple TV box. If you have to choose only one, then the Homepod
mini is a more popular choice as you can make use of siri to trigger voice commands. But note that this is not officially sold
in the Singapore Apple store, so you need to get it from somewhere else. Just this week, Apple has announced the return
of the full size homepod that is going to be released early Feb at $299 USD, so that's
another option to consider. So here are my recommendations for the core
devices. For smart switches, I will highly recommend
going with Aqara switches. You can buy them from China or anywhere it
doesn't really matter as long as they can work with homekit.
It also doesn't matter which region setting
you choose in the aqara app because it's all local automation. You have the choice to go with neutral or
non neutral. Their H1 switches are more expensive than
the D1, but comes with better quality, design and sound is also nicer in my opinion. If you are looking for switches with dimming
controls and you have some extra money to spare, you can go with lutron They are very popular in the US, in Singapore
there are local companies selling them as well For smart lighting, these can be your RGB
bulbs, led light strips, tv back light or some special lighting. There are a few options you can choose from. If you have the budget, philips hue and Nanoleaf,
their price are on the higher end. If you want a cheaper alternative to these
two brands, you can check out Yeelight and Govee. Each of them kind of have their unique products
of their own which you can't find it elsewhere, for example the wood elements from Nanoleaf,
I really like that a lot. But note that not all of their devices support
homekit right out of the box especially for Govee, so do check on individual products.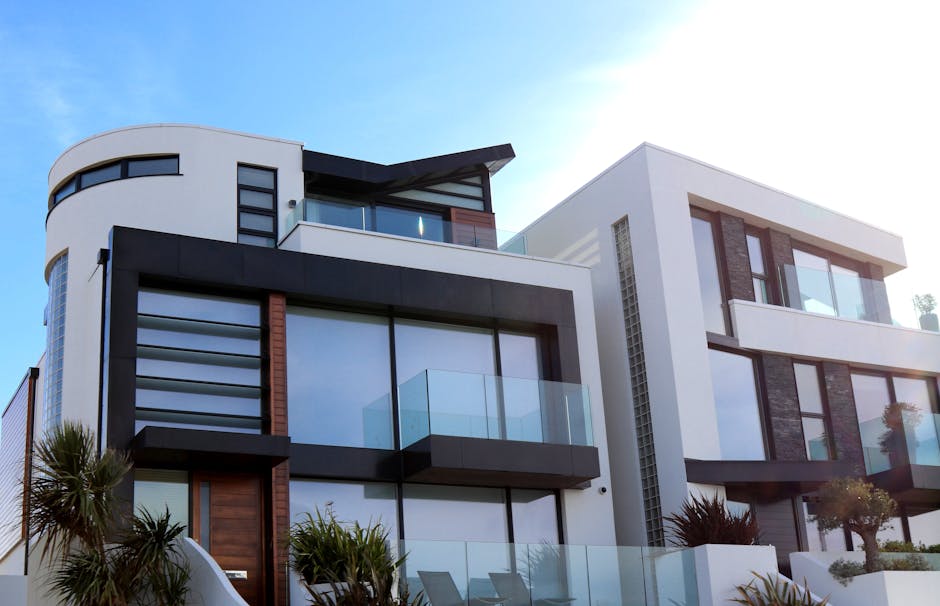 All 4 of these companies have participated
in CES, showcased some of their new products to be launched this year, most importantly
is their commitment to support matter which is very important for the smart home industry
this year. For sensors and buttons, go with the ones
from Aqara. They are cheap and good, battery that can
last you for very very long. They have a good range of products for
different use cases, in terms of design I think that's very important
too. Because you are going to place them all over
the house, I find they can blend very well to all sorts of renovation themes. For smart plugs, you can go with the belkin
wemo. These are based on thread which is definitely
preferred. Ok so quickly about smart home protocols. Every device is designed based on one.
Right now we have zigbee, zwave, thread
and matter. And my order of preference is of course number 1
matter, that's the future standard. Followed by thread, zigbee then zwave. There are also devices that are using bluetooth,
wifi or radio frequency. But these are not specifically developed for
IoT devices. For IR or RF, unfortunately homekit doesn't
have any products to support that at the moment. But since we are going to get the aqara hub
anyway for our other devices, might as well get the M2 hub since it comes with IR. Just that the devices remote you create on the aqara
app won't be seen inside homekit, but you are still able to pair them with the aqara buttons
and they will work just fine. If you need IR just for your air-conditioner,
you can go with the sensibo air. The product looks very good, but its a little
expensive especially when you are most likely buying a few of them.
Next for window curtains or blinds, you can
go with all aqara products which means the motorized curtain controller. For retrofit solution will be the curtain
E1 or shade E1. Except for motorized blinds, I will recommend the
products from a company called Smart Wings which you most likely never heard off. I tested it, using them and it actually works great. Many different types of shades to choose from
and you are also able to do some customization, most importantly free shipping worldwide. So here are the products I recommend for the
core devices on homekit. Next, are the optional home appliances. For smart speakers, currently we have the
homepod mini which comes with many different colors I mentioned in the beginning about the return
of the full size homepod, for that comes with only 2 color options. The sound quality of the apple speakers are
well know to be very good, very positive reviews as well, they don't lose to speaker brands like Sonos
or Bose. So might as well get the Apple speakers, you can
get Siri and also good integration with the entire apple ecosystem.
You can also get a pair to form a stereo with
the apple TV. Talking about apple tv, definitely consider
getting that as well. Your smart TV will be smarter and adjusted
to support the entire apple ecosystem. You can easily access your homekit devices
from the tv while still playing your tv content, and also get the doorbell pop up with live
camera feed. For smart door lock, of course it's going
to be from aqara as they also support apple home keys. Easy unlock process with your iWatch or iPhone. Or you can go with Yale if you prefer a brand
that specialises in doing door locks instead. For smart doorbells that support homekit secure
video, there isn't really many choices here. Luckily aqara recently announced their
video doorbell G4 that is able to do both wired and wireless setup.
If not, you can also check out the logitech
circle view but you need to have it wired. For security cameras, I will recommend the
products from Eufy. Yes, i know about the recent case
with Eufy. But still, I think their products are great
and still probably the best option for homekit in my opinion. Lastly for wifi mesh system, definitely consider
the linksys mx4200. Anyway it is the only supported model. This greatly enables more security control
to every individual homekit accessories. So for example the Eufy camera, you are concern about the security right? you can set it such that it blocks away all traffic going out of your network preventing any sort of
backdoor access, not even firmware update.
Ok so here is the summarised full list of
my recommendations. If you are in the US, of course you have far
more options, for example I know eve products are super popular but they don't have any
presence in my region. So overall my strategy for homekit is, as
much as possible, go with everything aqara devices. They are very wallet friendly, reliable, and
still very active coming out with new products and futureproof with matter support.
If you are an iphone user, regardless of whether
you want a simple basic smart home or you want something advanced with homebridge, I
think Apple is going to be a very strong player in the smart home space. Even though I am not using homekit, I have
been playing around and doing a lot of testing and research, very impressed with how good
it is. Alright, that's it for me. What do you think of my homekit buyer's
guide? Share with me your comments below as I plan
to do a guide for Google Home and Samsung smartThings as well in the coming weeks. Thank you so much for watching, and I will
see you in the next one.. Bye!.