One of the most irritating things we have in our life is when we have to work in messy and crammed space. Yes! We're talking about our kitchen. The limited space doesn't allow us to keep things tidy. As a result, a disaster area is right in front of our face. Back to you, you might think that you need to revamp your kitchen by removing a wall and merging it with another room. Well, that could work, but it entails lots of bucks for sure. What about doing some tricks to make the most of your small kitchen? This is your lucky day as I've scoured some foolproof DIY storage solution projects for small kitchens that you can copy and try after this video ends.
Same as another video in this channel, this list is compiled for you by Simphome.com 10. A Pallet Pot Rack project idea When you just bought some new pots but don't have enough space in the cabinets to store them, just make them float. Hanging your kitchen utensils is the best way to store more pots and pans without taking over more floorspace. There are many ways that you can use to make it tangible. You can try making this super easy pot rack out of pallet. First, cut the pallet in half, and remove the middle bar. Cut a piece of wire mesh to the length of your pallet.
Place it across your pallet, and secure it with staple gun. Replace the middle bar of the pallet. Install chains that will support the rack on the left and right side of the pallet. Attach the pallet on the wall. The chains and pallet should be 45-degree angle. Once the rack attaches properly, add some S hooks to hang pots and pans. 9. A Magnetic Spice Container Project idea This is another cheap space-saving item that you can make yourself at home – magnetic spice containers. All you need to do is just grab a cookie sheet or pizza pan and some magnets that you can get at the dollar store. Simply glue the magnets to the bottom of the spice containers you have.
Attach the cookie sheet on the wall, and – voila! – you have magnetic spice rack on the cheap ready to use. 8. Behind-the-Door Storage Rack project idea Don't let the door of your kitchen cabinet stand idle. Did you know that it can make a pretty good additional storage solution? Instead of stacking up spice containers or plastic food wrap and aluminium foil in your cabinets that may gobble up the valuable space, you can just store them on the door. You just need to get a magazine rack, and mount it on the back of the cabinet door. Or, even better, you can make the rack yourself using a 1×8 board, dowels, and wood screws. You can also add L-brackets for extra support. 7. Add a Simple Basket The condiments and kitchen utensil used at the regular basis are usually put on the countertop which can overtake the surface space and make your small kitchen look messy. You can overcome this problem by investing in a basket to anchor the condiments and kitchen utensil.
You can use either wicker or plastic basket to do that. Or, you can make one yourself. The point is the condiment and kitchen utensil won't be scattered around anymore, and you can still have an easy access to them. 6. A Kitchen Island Project makeover using pegboard Adding storage solution can be as simple as adding an add-on to your existing cabinet or kitchen island. And one of the easiest ways to do that is by purchasing and installing a simple pegboard. Most homeowners hang a pegboard on the wall to add more storage. But if the walls in your small kitchen have been occupied, you can try hanging the pegboard on the kitchen island. With basic carpentry, you can store your kitchen utensil, a basket of lemons and potatoes on the pegboard without cramming your limited kitchen space.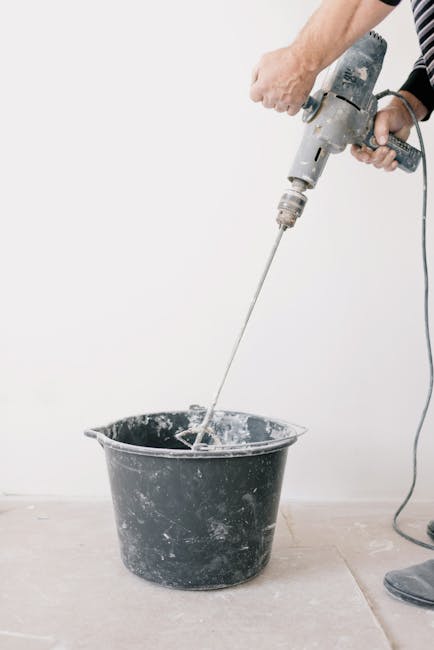 5. A Vintage Spice Rack Project idea If you love the classic look of vintage style, this spice rack is definitely for you. Not only will it save more space in your tiny kitchen but also make it look chic. You only need to find one or two casserole trays at the nearest thrift store. Add a piece of little wood and wood trim in the middle, and attach the wood to the fretwork using screws. Don't forget to paint the wood and trim silver beforehand to match the tray. Hang the tray on the wall using picture frame wire, and store your spices on it. 4. Add Simple Tension Rods Besides making wall-mounted spice rack, you can also hide your spices away inside your kitchen drawers.
However, a conventional trick will not solve your problem. In fact, you will probably spread the mess into another place. Solution! Let's add a twist to your drawer to make it become more organized. All you need to do is just adding two wooden dowels or tension rods inside your drawer. Then, lay your spice containers on the rods so that they are slanted a little bit. 3. Hang your Spice Jars with Hooks If you are not good at carpentry but want to do DIY projects for your small kitchen so badly, you can try this spice jar storage idea.
You don't need to be a DIY expert to do it. You just need to get 14 glass spice jars, wire, 14 wall hooks, and paint pen. First, cut the wire, and twist the edges together to create a circle, then loop it over your first jar. Twist the wire over itself so that it forms an "EIGHT". The wire will wrap around the rim of the glass container and hold it in place. Screw hooks to the wall. Then, you can place your spice jars anywhere you install your hooks. Finally, hang the spice containers that have been labelled with paint pen. 2. Cereal Box Drawer Organizer Project idea Drawers are the safe haven for clutter, including the drawer in your kitchen. You may toss everything in it to make your countertop look clean.
Unfortunately, you'll find it hard to find whisk or knives when they are needed. To solve this problem, you can organize your kitchen drawer by making drawer dividers out of cereal boxes. It works for the drawer in your desk and wardrobe, and it will work in your kitchen too. Don't forget to wrap it with wrapping paper for a striking look and done. Lastly number 1. Under-Cabinet Drawers Project idea The toe-kick space under your cabinets makes your cabinets look good, but it is merely accessory.
Well, Let's turn it into some drawers that will add more storage space then. First, remove the toe-kick space. Then, build the boxes to the length of the toe-kick space. Install the slides, then install the drawers under your cabinets. Done. So, adding storage space in your small kitchen does not have to be arduous. Take these 10 DIY storage solutions as examples and make them your inspiration for your next weekend projects..
As an Amazon Associate I earn from qualifying purchases.