Today we're going to be 
showing you our DIY e-bike,   an electric bike that we built that can hit 
up to 50mph with an insane amount of torque.   We'll be detailing all the specs of our eMTB, and 
showing you all the different components we used.   We even drag-raced it against our Sur Ron to see 
how it stacks up in terms of speed and torque. For specs, our Electric mountain 
bike has a top speed of 50mph,   an average range of 10-15 miles at 
high speeds using only throttle,   and is built on top of a Trek hardtail. Using 
a 5,000-watt direct drive motor from CYC,   along with a 72v 12 amp hour battery which 
totals 864 watt-hours, we built a monster   eBike capable of taking cars off the line on the 
street, while also tearing the trails off-road. Looking at the base mountain bike, we picked 
a Trek Roscoe 7. We chose this bike because   it's a hardtail, has a great front suspension, a 
tough drivetrain, with a strong and light frame.   We bought it new for 1,400 dollars. However, 
you could use your own existing bike frame   and can build to your specifications.
We 
have experience in building DIY ebikes and   our first build was a trek marlin 5 with a less 
powerful 750-watt motor and a 52 volt 13.5 amp   hour battery – so if you're interested in seeing 
that e-bike build, let us know in the comments. The motor is the X1 Pro Gen 2 by CYC Motor, and 
we reached out to them after doing research on   which direct drive motor is the fastest on the 
market. When we told them we wanted to build   an eBike that can beat a Sur Ron off the line, 
they agreed to send us a full spec'd out motor. The controller is an ASI BAC2000 which can 
control up to 8,000 Watts of total power,   making it able to tame the beast that is this 
bike. For the display and controls, there's   a screen that shows speed, watt output, and 
assist levels.
You also get a button controller   to change things on the fly – and in case you 
want more, there's also a mobile app for more   specific changes to power and timing. To mount the 
controller, we collaborated with HighVoltageKits   to get a customized 3D mount, and they even 
printed our logo and CYC's directly on there. If you want to see all the 
details of the assembly process,   then be sure to subscribe since 
that video is coming soon.
Meanwhile, the battery was supplied by Electrify 
Bike company, which was recommended to us by   CYC Motors. We reached out to them and they 
supplied us with a 72v 12ah battery, a charger,   and a spare box drive train. They also sent us 
a prototype battery mount and we're glad to say   we are the first to ever use it. The battery 
charger has 2 rotary dials and a screen that   shows the amps at which it is charging and the 
voltage that the battery is at. One of the dials   controls the percentage of the charge and the 
other controls the amperage that it charges at.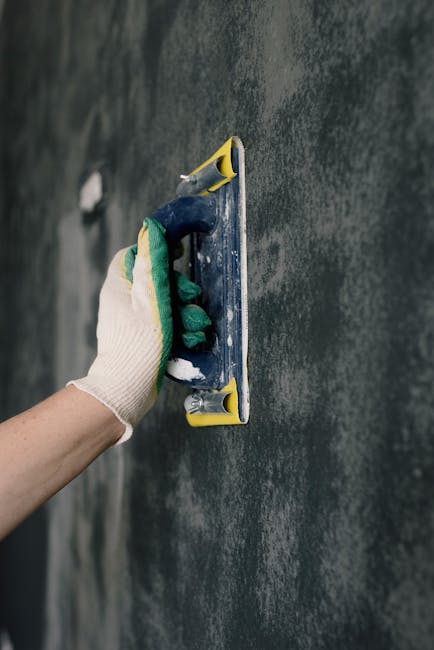 For range, we're getting 10-15 miles on one charge 
but that's going 35-45 mph with no pedaling.   If you were to ride with pedaling and low assist 
you could get up to 30-40miles on a charge. For real-life testing, so far we've 
done over 100 miles on the bike.   Riding in the street is exhilarating as you can 
keep speed with the cars and overtake them in the   bike lane. The tires are 27.5" making them capable 
of overcoming anything on the road with ease. Our build has a crazy amount of power and torque,   and we're calculating around 184 ft lb 
of torque. For comparison, watch how it   takes off in a drag race next to a stock Sur 
Ron, quickly getting up to speeds of 50mph. When riding the trails, the power is great for 
when there is something inhibiting your path.   The bike has so much power, that unless 
you're very careful on the throttle,   you will get wheelspin or an uncontrolled 
wheelie, but that can also be a lot of fun.   The components hold strong to the 
bike even with small bumps and jumps,   but you do need to be mindful of the 
extra weight from all the components.
As for the noise, the direct drive 
motor is high-pitched and loud,   especially when throttling 
and going at high speeds. For waterproofing, because of how we 
set up the controller under the battery   we were unable to fully waterproof it. The reason 
for this is to make the center of gravity lower   to make the bike easier to control when riding. 
However, the BAC2000 and looms are waterproof,   and with extra silicone sealing, you 
can fully waterproof the enclosure. Looking at the price, the Trek Bike cost 
us $1,400 new, and CYC sells the motor and   controller kit for $1,300. The controller mount 
costs $160.00 from HighVoltageKits.com. And the   battery was a prototype, but Electrify 
Bike Co will be selling it for $875   and will be available in November.
But if you use an existing mountain bike, you   can buy all the components we used and turn your 
mountain bike into a crazy fast eBike for $2,300. Now, let's be honest- building your own 
DIY eBike isn't going to be as integrated   and give you the same design and features as other 
pre-built motorcycle-style bikes like a Sur Ron.   But if you're on a budget and enjoy 
DIY projects, you can certainly build   a fast and powerful eBike for a lot less 
and be proud of your custom creation. Another advantage of having an eMTB is 
that you'll be less likely to run into   issues riding in places where 
a Sur Ron might not be allowed   or frowned upon since it does look 
more like a motorcycle than a bike. The few caveats about our e-bike build are some 
overheating at times due to the extremely high   power output and chain alignment. The 
overheating is just part of any motor,   and you can control the severity with how you 
ride. The chain alignment is an issue with any   e-bike you build, but to combat the issue CYC 
gives you spacers to help get the best fit.   With a misaligned chain, you get chain skipping, 
but with the proper alignment you don't need   to worry.
And while things could go wrong, 
that's all part of the engineering process. Alright, that's it for now. If you want to support 
our channel so we can do more crazy builds,   check out our new merch 
including hats and hoodies. But, you can always support us for free by 
subscribing to our channel and giving this   video a thumbs up. Next up, check out 
our other eBike reviews and comparisons   including the Sur Ron, Segway x160, and more..