Hey, School have opened. Let's go and buy stationery Ya ya, why not? Let's buy a car for you too. Car? Are you in your senses? What are you saying? Saying this because you score too low, no one will even buy you an eraser. You are right. Why are tensed? I am here for you. You are saying like you will buy me everything. Yes, you can say. How? Like our video while I will buy her the things. And let's start the video. It is so annoying to see our Pen and pencils messed up. But it won't get messed up now because we are making a Pen holder today. First, we will make this box. For this, we need all this. Cut the top part of the Carton and cover it with a sheet you like.
Now cover the top part and then cut it into two halves and fix like this. Now fix it into the box so that pen and pencils can be divided. So the pen holder is ready but it's too plain. Who will enjoy? Let's give a Panda's shape. For this we will make it's shape on a chart paper. And cut it. Now take colorful sheet to make his eyes, nose, ears etc. Now paste it one by one.
Complete the eyes and nose with a black marker. This Panda pen holden looks so cute on the table, I wish to study more and more. Was it nice? It was nicely made. Let's make a book cover. Yes. Oops. What happened now? This glue made my hands so sticky. This happens when you use this glue and how will we make a perfect DIY then? So how are you making it? Take this, use this "Asian Paints TRUGRIP CR-8 white glue" This can easily be applied on a paper because of it's packing And it is not stiky.
So we pasted the book cover easily with the help of this glue. Let's paste the other things. So I am pasting these pencils and with the help of Asian Paint's it is so easy. And you can make any school related DIY and paste it on a cover. Now you can see how creative and lovely it looks. It was so easy to make this creative DIY with the help of "Asian Paints TRUGRIP CR-8 white glue" I like it's innovative and user friendly packaging and it looks so lovely. Our Pencil looks so boring that we don't feel like writing. So let's decorate it a little bit. For this we need colorful sheets. Cut and paste sheets in these shapes and make a book. Book is complete, now let's make a pencil cap. Now this is all ready so now let's paste it in a zig zag manner. Yay, our pencil cap is ready. Let's make an emoji because it looks so empty. One pencil cap is not enough, Let's make a Ice cream Pencil cap.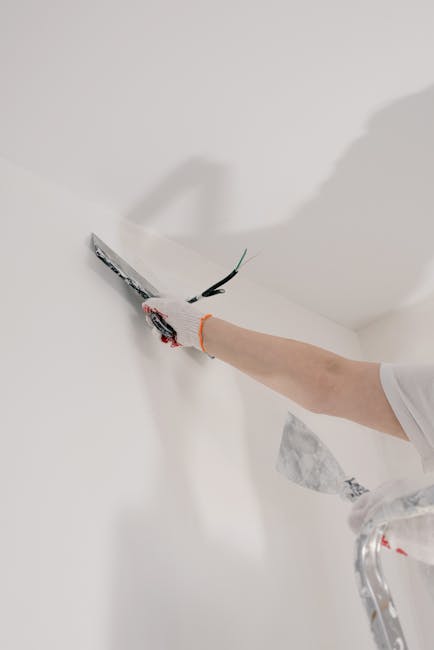 And this is too simple, you will learn just by looking at it. Let's make a Bow paper clip. We need colorful sheets for this. Cut sheets in these shapes and paste it like we are pasting. They are so simple and small that it gets lost easily. But this Bow paper clip looks so beautiful that I will use it in every paper. So now let's make a hanging frame. For this, we need Carton. And we need to cut it in this shape. Now we will cut strips out of it to paste it on the frame to make the frame strong. Now cover the frame with your favorite sheet And cover the black portion with another colour.
Now paste the another frame and the clips in this area. You can also add threads to it so that you can use more clips. This is perfect for your study table as you can add notes and hang it. So when we are studying or writing we often misplace our papers We get irritated by that and our mind gets distracted. But it won't happen again because we are making a Paper holder. We didn't have carton so we are used this Cornflakes box.
Cut it and cover it with your favorite sheet And highlight the borders with the tape. And we are attaching the pen holder with it. Because if we want to write something then we can get Pen easily. So you can keep Pens with the paper. How easy it was. You should try this. Hey guys, how did you find our school DIY? And yes the link of "Asian Paints CR-8 white glue" is mentioned in the description box.
So go and check out And yes, which DIY do you like the most? Tell us in the comment. And if you like our video then do share and subscribe our video. See you in our next video, till then Take care and Good bye..