– It's one of the smartest
home security gadgets you will ever see. From home surveillance
to seeing everything in 360 degrees, I have a deal and the unboxing coming right up. This is one of the most
comprehensive home security systems I have ever seen. Great to be with you. I've got a smart home. I have smart doorbells and
tech, and for those of you that I've had the privilege
to interact with before, all those awesome YouTube
subscribers that make this channel what it is, I know you guys
have seen inside my home and my alarm system and how it all works, but I've also heard from
a lot of you looking for additional surveillance solutions.
The Zmodo Pivot, which
I've had a chance to test, gives you a 360-degree viewing
angle of your property. It's a great gift. My mom's neighbor's house, yep, was just recently broken into. With my dad out of town a
lot, I figured this would actually be a good solution for her, and if you are looking for something that delivers temperature
and humidity control that also works as its
own Bluetooth speaker, I'm gonna unbox this,
show you how it works. The deal, in that this
is usually 150 bucks, and it's now under 80, there
is a link located right under the video screen, but
let's get this bad boy working.
All right, let's get this
unboxing out of the way. Really nice packaging. This is the actual hub
which has the camera, the pivoting security system in here. This also works as a Bluetooth speaker, which I'll show you. Really sleek design. On the back, either the micro-USB power and of course, this comes
with its own adapter, really nice branding on
everything, actually. And then with this, you get
the door or window sensors. This is what sets this apart from your typical surveillance system in that you're actually getting
an alarm system with this. You put one sensor on a
door, one sensor on a window. You could put one on your front door, one on your back door. This is enough to start you off with your smart home security system, and then of course you
can add more sensors as you expand your system. You get motion sensor alerts
the second it detects anything, so you can see right here it's detected. Oh, that was my wife walking through, so she walked through.
She was on. You can see she hasn't given birth yet, but that's our baby. Our baby's in there, but anyhow. As it detects motion, you get alerts. It logs them with
timestamps, which is great, and then the second you wanna switch back to live video, you of course
have the ability to do that. You can swap through like this,
which is really interesting. Oh, there's Benny. Really interesting the way you
can get the different angles, and of course you can also
turn and pivot the camera, so you're getting a
360-degree view on demand. Beautiful night vision.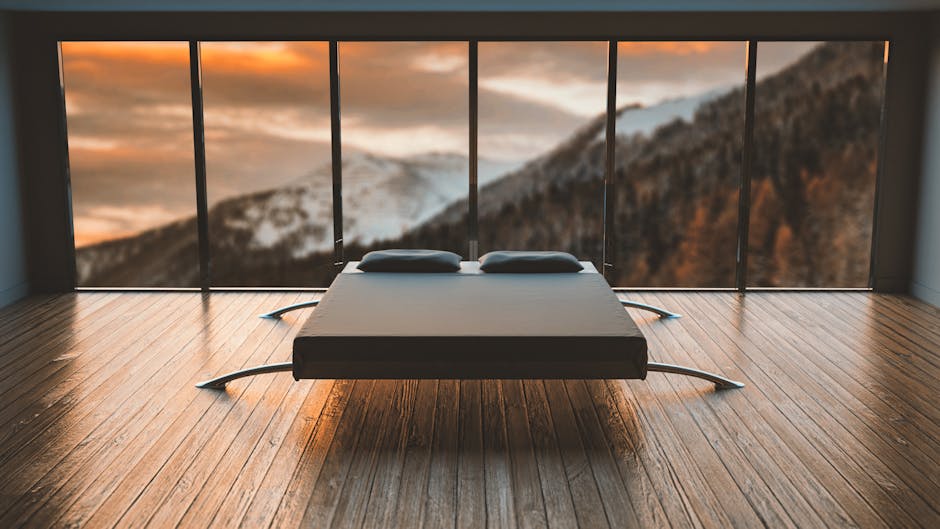 The better example, the
night vision that I like to use is I have the
blinds completely drawn, and it can still make out the clarity of what's going on behind the blinds. That's how powerful the camera is. The human eye, as you can see
when you look at the blinds, you can barely see what's going on. This camera is able to do
that, which is just fantastic. Let's turn this back around. You can see that it actually pivots and adjusts very, very quickly. So you can control this from anywhere. You could be out of your
home getting a full glimpse of what's going on,
nanny cam, baby monitor, and with the two-way audio,
this really just comes alive. And then, you also get
two-way voice communication, so you can listen without
even speaking to someone. Let's do that. Hello. – [Phone] Hello. – [Matt] You can hear I'm
coming through the cellphone.
And then, if I wanna talk
to a potential culprit, or someone making, a delivery or just say, "Welcome to my home," or a pet, or a baby. You can even use this as a baby monitor. – Hello.
– Hello – There you go. See, right through. You can grab photos, so if you
see something on the camera that you wanna capture,
like Benny, there we go. Snapshot saved. I get alerts on my smartphone
when it detects motion, which is great, and then
if you are using these with the included sensors,
you put these onto your door, and it can sound an alarm
when it detects an intrusion, or you could just use this on its own as a home surveillance system. It also has night vision,
beautiful HD quality, and different settings,
so you could arm your home when you are leaving just as you would with a typical alarm system. The nice thing is there are
zero dollars in monthly fees. The Pivot is a hub for
connecting smart devices, so with two sensors included, you can make your home
smarter right out of the box.
You've cloud compatibility, temperature and humidity control. It has 16 gigs of internal storage, but you get this beautiful, 360-degree, motion-sensing, and rotation. It'll ensure you never miss a moment, and it keeps track of everything from pets to seniors to a nanny
cam for just a better way for you to see who's at your door or in any corner of you home. If you wanna score this deal, just expand the video
description box under me. There, you're gonna find the deal link, and of course I test all the retailers. I make sure everything
is safe before you buy. If you are looking to
make your home more safe, this is a great way to get it done. I'm a big fan of the fact that
it delivers that beautiful, high definition video and all of the functionality tied into here.
The app is awesome, and
you're awesome for watching. If you want to see other
big deals like this, first of all leave me a comment. Let me know where it is
you wanna save money on, what corner of your home, and I will make sure I start
hunting those items down. But if you wanna make sure you don't miss any other
deals moving forward, very easy way to get subscribed. Click on my head right here. That'll subscribe you to this channel. If you need help turning
on your notifications or leaving a comment, just click here, and that last big roundup of
deals I did, it's over here..
As an Amazon Associate I earn from qualifying purchases.