[Google Assistant] Welcome home sir. Hello everyone, Zavrick here.
Thanks for clicking into my first youtube video.  I will be doing a simple house tour to show 
you our renovation works and furniture.  And then, in a subsequent video, I will talk 
about appliances and smart devices that I have.  So, a little background story before I begin.  This is a 4-room HDB BTO in 
a smart enabled precinct.  It took more than five years before 
we are able to collect our keys.  Initially, we had a general idea of what we 
wanted, and we started shopping around for IDs   around a year before the original collection date.
We met and talked to a few before finally deciding   on Couple Abode, and we signed 
a package with them in 2019.  So, our concept is to have a modern scandi, 
with a light, pastel coloured palette and   also lots of storage space for things.
We shared this together with our curated   Pinterest boards for his reference 
and he managed to work from there.  During the planning phase, we tried to 
have as practical a home as possible,   thereby requiring minimal maintenance.
But, it's not always possible to foresee   everything, so there are still some things 
that we could have done better on hindsight.  Our budget for it was rather modest 
and we did manage to keep within it.  Most of the cost in this whole renovation is from   the tons of carpentry work 
which you will see later.  Alright, enough talk, let's head 
to the entrance and begin the tour.
Welcome to my humble abode.
So, here I have some sanitiser   and a hook for delivery persons.
And… let me show you the inside. Ok,   as we enter the house, this is a 
small foyer for us and my guests   to place their footwear before entering.
Then on this side, we have some hooks to   put our masks and all. So one of the 
things that we did early on during the   renovation was to install this uni-arm.
It's a door stopper, which is unlike   the orthodox, usual, conventional wedge 
which you stuff at the bottom of the door.  It's really helpful. It doesn't damage 
the door, and it does its job quite well.  Then, moving on here, the built-in cabinet, we 
have an open shelf where we put our random stuff,   like masks, keys, and other kinds of things.
To the side of it, there's a   cabinet which hides the DB box.
There's some shelving   inside, and as you can see it's quite messy.
So, I subscribe to the idea of a hidden mess;   while my lady boss subscribes to 
the idea of an organised mess.  So, what I think is, as long as it's 
all hidden inside and you cannot see   from the outside, I guess that's fine.
And down here is just a small Ikea table   for us to put our bags whenever we come home.
When we applied for our BTO, we took all   the Optional Component Scheme (OCS) items, 
except one item, which is the kitchen wall.  We didn't take it cos we 
still weren't sure whether   we want to do an open or closed concept kitchen.  In the end, we went with what you see 
here, which is a half height wall,   built with carpentry and then with frosted 
glass in front, and clear glass on the side.  And the flooring, you can see…
Okay, maybe not.
That the floor is smooth.   And we did spend a bit to do marble gum polishing 
to make the living room floor smooth and shiny  So, as you walk on this floor, you 
won't be able to feel the grout.  And if there are some obsessive people who 
does not like to stand on the grout lines,   they would definitely love this.
Okay let's head to the kitchen. And… here's our kitchen.
So we built up this half-height wall with   frosted glass because of some feng shui reasons.
From what I understand right,   doors cannot face another door.
So, if the kitchen door were here,   it'll be facing the main entrance.
Another thing is, from the main entrance,   you shouldn't be able to see out the window.
As 
you can see, the service yard window is just right   through here, so, we had to shift the kitchen 
door to the side for this feng shui reason.  And this glass door used to be just clear glass.
But at the start, there were some minor accidents,   so we had to put something on it. What better to 
put than a motivational quote to get you through   your stormy days.
Moving on…  Here, we have an L-shaped countertop which 
the co-owner of the house found insufficient.  So we had to add some more racks 
to increase the usable space.  And here on the side, we need another shelf 
for even more storage for the different   appliances and all the different 
things that we have in this kitchen Here's our fridge.  So, having a fridge here allows us the 
flexibility to (kind of like) change the   size of the fridge if we want because 
there's no carpentry restricting this.  Of course, here is the basin…
So one more Feng Shui tip is that water   and fire should not be facing each other.
So, water: the fridge and the basin.  They are not facing the stove 
(fire) directly, so this is okay.  And…
This is the service yard.
Since we did a close concept kitchen,   we left the service alone.
You can see the wall's still there,   the door is still there, and most 
of the service yard is retained.  We did change the laundry rack though, 
and we also added window grilles to   all our windows to childproof the house.
And here, we have a little recycling corner.  The cleaning equipment… washer… and yeah, 
you can see it's a bit of an organised mess here.  Alright, this is another view of the kitchen. Okay, let's head back to continue the tour…
On the other side of the entrance,   we have some display spaces for our 
chapalang stuff that we collect.  These are primarily my 
significant other's collection.  Go ahead, take a look…
And here you can see that   there's still a middle shelf that's empty.
This is because my stuff just recently   got evicted, and she has not 
properly taken over them yet.  And in between, you can see some numbers.
These are for you..  These are some of the running 
bibs that she collected over   the years from stan chart, sundown etc.
And behind this, as you might have guessed,   is our bomb shelter, or storeroom.
Let me open this up.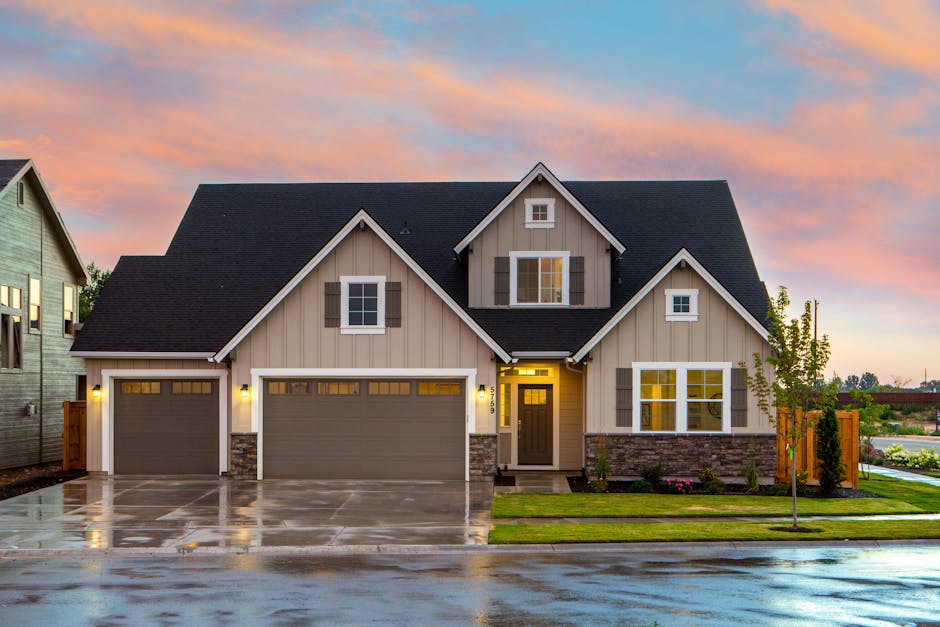 Again, we have quite a bit of 
storage space here for the many,   many things that we want to keep out of sight.
And I'm sure you know what's behind the door,   so I don't think there's a 
need to show you the inside.  Ok. Moving on to the living room proper.
We have a three seater here which fits   the length of the wall just nice.
We did not get any coffee table   because it takes up quite a lot of room and 
makes this already small living room cramped.  So far, you see the house is 
white, grey, and light wood colour.  So, here we have, above the sofa, a 
three-coloured wall to add some more colours.  We selected light colours rather than strong 
colours so as to have a more cozy feel.  On the other side, here's a 55-inch LG TV.
It fits just nice into a smaller wall on this side  Any bigger, and it would look quite weird, as the 
padding around the wall would be really small.
For the TV console, we looked all around Singapore 
and couldn't find one that fits our criteria.  So, in the end, we just got it from Taobao and 
shipped it here and assembled it ourselves.  And across from here, is the kitchen.
And in front of the kitchen is our   dining area.
It is a 1.8m dining table.  So, in order to have easy access to the 
seats inside, we left a gap at the wall.  This made the table a bit off-center if you look 
at the pendant lights shining down from above. Now, for the master bedroom, which 
is at the end of this hallway.  Let's go.
So nothing special here we got a king size bed which meant that we can only have one side table.
So on this side we have a three-door wardrobe.  What some people do is they 
open up the side of the wardrobe   to have an open shelf to act as a side table, 
but it's not very good for Feng Shui reasons   from what i heard, so we scrapped the idea.
And then, here's a few more   feng shui tips for the bed.
So the bed should not be facing the door.  Secondly, the bed should be raised on legs to 
allow the wind and energy to flow around you.  And lastly, the bed should have a 
sturdy headboard to "support" you.  Next, beside the master bedroom, is the toilet.
We did a bit of carpentry works here.  You can see a long mirror and a 
basin counter for more storage space.  So the design of the toilet forces this part 
to be diagonal so that you can close the door.  Even then, it's still not perfect 
as sometimes when you open the door,   you'll still hit the countertop.
On the other side, we have the shower area   which is divided by a glass screen and a door.
And that's all for my master bedroom.  For the second bedroom, here, and the 
common toilet, here, we didn't do anything.  So this will leave our options open in the future 
in case we want to do some more renovation works.
Finally, let's get to the study room.
So, the layout of the house is kind of unorthodox.  The third bedroom which we use as a work and hobby 
room is on the opposite end of the house from the   master and second bedroom.
And… here we go.  And… we have more display 
cases and storage space. You can take a look…  And beside the window, I have a small 
foldable Taobao table for my hobby stuff.  I haven't really kept it since i opened it. 
So it's like a permanent fixture here already.  And on the other side, we 
have storage cabinets on top,   and our table below for our computers and laptops. And I think that concludes 
the house tour for today.
So, you might be wondering where the 
smart in the smart home is right?  Well, here it is.  Right here, we have a socket. The one with 
a blinking green light on the top left.  This is the smart socket that was provided 
by HDB for our smart enabled home.  So what's so great about this socket 
is that it provides electricity like   the other socket beside it.
And it's supposed to be able   to connect to a mini computer in the DB 
cabinet which makes use of your wi-fi   to connect to an app provided by the vendor.
When it works, you will then be able to   monitor the power usage of each 
of these individual sockets.  But having moved in for half a year, this thing 
still does not function as intended..
yet.  So i'm still looking forward to the day 
our smart enabled home works as advertised. That's all for this basic house tour.
I hope you have enjoyed it and got some   ideas for your own home. If you have any questions 
or criticisms, do let me know in the comments.  Not sure if you managed to spot any smart 
devices that i have throughout the house.  Want to make a guess? What 
smart home platform am I using?  Let me know too.
I will do a follow-up video to introduce   some of the smart home items in my house.
So, do subscribe and press the notification bell   to get notified when the next video releases.
Byeee…. [Google Assistant] Goodbye sir..