Making conventional lamps smart
no longer a problem today simply the original illuminant
unscrew and use one of the replace numerous smart led bulbs
Install or bridge and it's fine my old lamp smart – done! but
which led lights do i take actually? and I can somehow
avoid having my data on cloud any foreign servers
sent? and if so, I can't just do it
all in my local network backed up without an app, etc.?
we will clarify all of these topics in today's video and I'll show you one example
yeelight like this without any app and cloud integrated. and if I do that
topic and just as interested and you have more information about smart home
then please let me know a like there and stays tuned. let's go
Let's go. i just told myself that we the yeelight or jeelight i know
not exactly how to pronounce it entirely can operate without an app and so we want
doing that is also true far.
But unfortunately we have to be on
at first install the app to get the yeelight in our wifi.
but this is not part of this videos simply because that really
it's simple in your playstore or in an app store
down and then you will already directly through the installation
carried out. there you choose your local wifi on your own, enter your password and
there is already a lamp in your wifi. if once you have done that you can in the
principle uninstall the app again because we need them now for them
no further steps. so we start right at the point where
we put the whole thing in the iobroker want to integrate.
if iobroker says nothing to you then just have a look at the video
description I will link you there a video where that explains quite well
becomes.
We start directly in the iobroker and look at us like yeelight
can integrate. install first we the adapter.
it is logically on the point adapter and type in the search above
once yeelight one. and we find it accordingly
We choose the adapter from here add the plus and there it will be
whole installed. that takes a while now a little … I reel that just before …. so
that was the installation of adapter super simple. now we still have to
so we go find our lamp once on the button where we do the whole thing
can find. there it is already found. that is the ip address. what not me
we like the name we change now in "yeelight living room" and
save the whole.
Now we look
on the status, which should take a moment then but go green right away
and now the adapter is already started and active. we go up once
objects and scroll down to the yeelight. he didn't find the address
we're updating up here on the left on the button
the objects again and now he has everything displayed and found so far.
we're going to see them up there right there we put it in a nutshell the living room and
also control and we can already see it there the individual values ​​we have here
can change accordingly. then can we have different things here
display for example, here we see the
entry power.
We can do that for example, change and set may
the hook and look what he makes. yes wonderful it already responds
that means here we can see that the yeelight so far
is involved. here we can active bright so the brightness
change also to make the lamp brighter. I hope you can see that here. see underneath
we give the color values ​​again there too another value 100 one and
as we see here I can do an rdb again
Enter the value directly or the saturation. up at the
color temperature times 2700 kelvin. we also see that the lamp directly
reacts and in warm white again So 5000 kelvin is cold.
so we see that everything works wonderful! I can down here as I said
enter the rgb value times I enter something.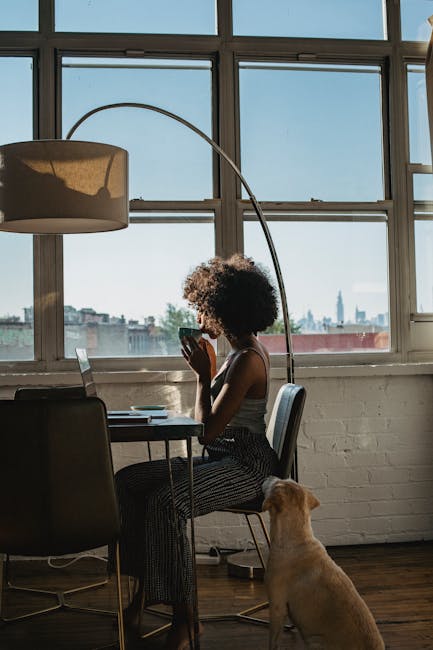 No idea what comes out of it. I
enter a few values. okay now i come back
green tone … so I think you see it like this far that I have no problems whatsoever
simple and easy, it really wasn't a lot of work, all in iobroker
can integrate. but what do I do with it now? I
think we agree. which is very awkward any time here
change values. it's nice that we all locally in our network
but can operate really nice it is not yet. that's why I'm showing
you again how to do that whole with the visualization
can implement. there are many different types i will show you now
another example. if you interested then leave me one
otherwise there I'll show you times very briefly how I solve that with me.
We
are now in my visualization now show you very briefly how to do so
what can do I'm going here on slider
and say I want to be here now a slider for brightness. we are now exactly where we are
have ever been in my objects. choose the appropriate entry so i go back to my yeelight living room control and active bright.
let's choose that. these are the values which we have just changed.
the scale from 0 to 100. I can leave the rest of the whole thing
save once. I can do the slider now turn from left to right the light gets higher accordingly.
It causes the values ​​that we just changed manually
have changed over the slider become.
I can do all of this now, of course to any other values
transfer I'm just going to do that again
same sliderr down here and now I'm not going to select brightness
but just another data point I just take the color temperature and here I can see I have values ​​from 1700 to 6.500 kelvin.
The whole I save again and now I have
a second slider where I put the color temperature can change. I'm going
with the brightness high. and I go on a warmer one
white tone 2700 kelvin. you can already see many red parts in the light and above I can do that again
adjust the brightness accordingly and in principle I can do that according to the
same principle with different values make and I think that's one
relatively simple thing and so I need no more app and can do the whole thing
operate locally.
if you liked this video, then leave
I would also like to add a comment I would also be happy if you see my channel
subscribe and if you have more videos and contributions to the topic smart home
then take a look my other videos.