Hey, what's up! Alex here! Welcome to Part 2 of my smart home tour video,
this video I will be talking about my design thought process when I am planning for the
renovation of this house. After staying for a year, I also want to talk
about what are some of the regrets or things I would have changed if I could time travel
back. But if you are here looking for the smart
home stuff, go check out part 1 linked over here for you. Ok some basic background info about this house
renovation first. This is a 5 room resale HDB in Bukit Panjang
area around 1200 sqft .
I bought this last year when it just hit the 5 years mark, around
early 2020 luckily before covid because right now the price is crazy high Total renovation cost is about 40 thousand SGD There are things that I leave it as it is
from the previous owner, but for resale there are also things that you will need to spend as
compared to a new HDB so I will cover them along the way.
So if you ask me what design theme is this? Actually I don't know, it's not the popular
scandi or japandi, definitely not industrial or modern. In Chinese they have a style call 混搭风,
direct translate to English means something like anyhow mix and match So ya I think mine is pretty much that. Ok before I begin, I just want to let you
guys know that none of the items mentioned in this video are sponsored, everything is
paid by me so you can 100% trust everything I say At the entrance, I didn't do anything special
like a platform to separate the entrance and living room area But I think it will look quite nice if I were
to do one.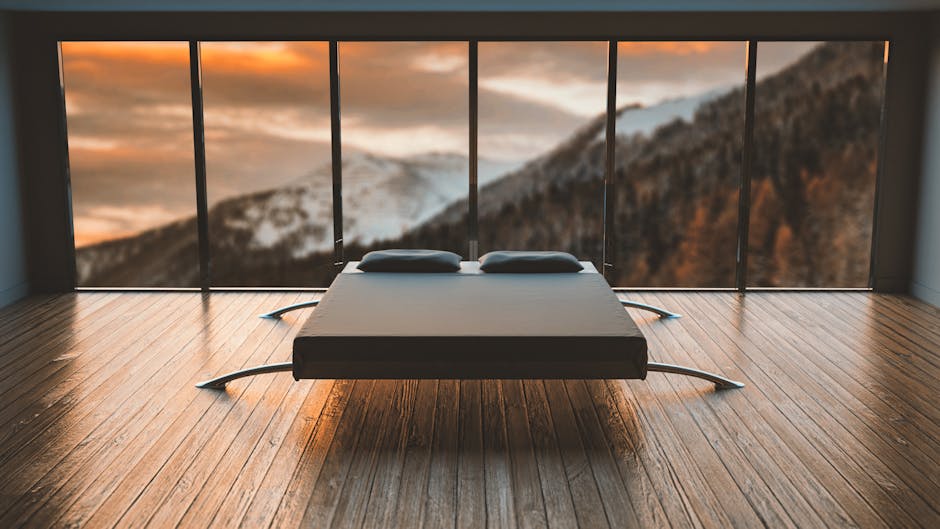 I also didn't do a carpentry shoe rack or
storage here, you can see that there is still quite a lot of space I can work around here Partly is because I found this shoe rack which
I really like And also because we don't have many shoes or need
that storage So might as well keep it open to make the
entrance space look much bigger Over this side I have this full stretch of
carpentry suspended storage linked all the way to my TV feature wall till the end This whole carpentry works cost me about 8
thousand dollars This will be like the only main storage space
I have in the entire house, of course minus the bomb shelter area HDB likes to troll us by giving walls that
are not flushed everywhere You can tell that over here below So this is also one of the reason why I do
this storage to have that nice flushed and clean look Suspended instead of full length because full
length will make the space look smaller and a little overwhelming with carpentry I saw this design in one of the Taiwan reno
videos I watched, really love this design so I pretty much want to do the exact same In the middle there is some design so that it's not
very boring full of cabinets for the entire whole stretch A tinted mirror behind with this gold color strip border around it For the entire house, the only sort of display
shelf will be just here and on top of my shoe rack So cleaning wise, very manageable just these
two Then below this drawer I put things like
pocket tissue, small umbrellas Then below will be like a personal drawer for each of us This section is the TV feature wall with cabinets at both sides I used to display all these in my previous house
but end up it is just extra chores to clean them, so this time round I am just going to
cover up everything This is a Samsung 65" QLED, this is like my minimum
size can go bigger but definitely not smaller Then a Bose soundbar below For the TV cables they all are routed behind and
all coming out from here For the window, I go with a full length day
curtain, this curtain I got it at Art Living Design I find this material really very special,
not the typical white color day curtain you see, so really love this a lot But we realize it is not enough to block out
the sunlight coming in, you will see reflections on the TV during the day, so we got these
blackout blinds after that Tip #1 if you don't want a standard HDB
design look, which is don't get that white color venetian blinds with black lines It is really getting too common plus it is
a pain to clean it plus the pulling mechanism tend to get spoilt easily as well Ok over at this side, at this corner
this is a standing lamp from Ikea I pick this because it is gold in color to
match that gold element in the living room design For sofa, I have been highly recommending
this a few times in my channel already One of my best buy in Taobao Tmall The material is call leatherair
in Chinese is call 科技布 It looks and feels like leather, but you can
always remove and put them inside the washing machine to wash it anytime you want So really the best! For us, we are used to sitting on a recline
sofa with our legs up this way to watch tv that's why we got a L-shape plus this
extra leg rest No need for coffee table Ok, let's move to the dining area This is a 1.8m 6-seater marble dining table I choose to place it here so that there is
a spacious walkway to the kitchen Some reno layout have the kitchen entrance
somewhere near the main door, then you have to walk like one big round to the kitchen I find it more convenient to have it more
accessible within the house.
For the dining lights I have these 3 pendent
lights of the exact same design, again with that gold color touch to match the color theme Ok to install this kind of 3 pendent lights,
you can either do the point separately like mine, or some use this plate mount at the
top Personally, I prefer the look without the
plate But of course, to do this requires more electrician
work and you need to be very precise with the point I forget to talk about my flooring, this
is vinyl And if you are not aware of how vinyl works, they
are basically made up of these vinyl planks clipped together You can see that they are actually very thin and considered
a soft material, compared to like marble or hard wood So if you are placing heavy furniture on vinyl
like my marble dining table, remember to put those cushion pads on the legs else it's
very easy to leave a dent on your vinyl I did vinyl overlay to just save cost rather
than hacking away everything and redo the flooring Ok, I think we are done with the living room,
let's move to the kitchen For the kitchen, I did not change anything
because the kitchen cabinets are still in a very good condition, feels like the previous
owner hardly even use them Previous owner also didn't do anything to
the HDB default floor and wall tiles I kind of regret leaving as it is because
of the looks that's one, and also because of all the grout lines I can't hack them away because that will
mean I have to tear down the entire whole kitchen cabinets, but I can definitely overlay the
floor tiles and also stick some nice wallpaper over the wall tiles as well I did consider whether to do an open kitchen
because I really like having an island if possible But due to the layout, it is not possible
to have a nice big island and at the same time not sacrificing the convenience to access
the kitchen But let say if I am doing this from scratch
like a brand new BTO, then I will move the fridge over to this side of this wall facing the camera then over at the side I will
do like a L shape kitchen cabinets here The only thing I did over here is this frosted
sliding glass door, as well as the window beside then service yard I box up all the exposed piping,
then also build a table top on top of the washing machine, that's about it I put the robot vacuum with auto empty station
here beside my washer On top, I put a lot of pet stuff Ok now let's move to the different rooms Let me talk about my gym room first So this is my gym room Do I regret building up this gym room? Absolutely not It sorts of motivate both of us to workout
exercise more which is a good thing to keep fit and healthy, especially at my age approaching
40 You can start feeling your body changing The entire room costs me about 5 thousand
SGD, this machine by itself is already about 3k Then the rest is from these mirrors around,
padded floor mat I got from Taobao and other equipment We have become so used to having a home gym,
so I think for my next house definitely going to build a home gym as well Next is the study room area which I partition
that out from the existing living room area I think it's because of the house layout,
I don't feel that the living room became smaller, maybe is also because of the glass
partition, it feels like it is still a part of the living room I didn't regret doing the study room here,
else the living room will feel too big and empty with just the sofa here, like a waste of
space Inside the room as you can see, I am very
into desk setup My next plan is to make this desk into a Macbook
setup with a black color theme, then this desk is Windows PC with a white color theme This is a worldmap wallpaper that I got it
from Wallhub, costs me about 1500 SGD I still find it very nice after 1 year But having said that, one of my biggest reno
regrets is not hacking away this wall Part of the reason is you can see that there
is still a lot of unused space behind here around 50-60cm The wall itself is about 20cm, so what I can
do is to extend my gym room space which is behind this wall and at the same time solve
another issue I have You can see there isn't an aircon unit in
the room, I have to use the living room aircon instead which is right beside my desk So for my online meeting or if I do any voice
over recording, there is the aircon noise behind And everytime when I need the aircon in the
study room, I need to go and close the living room window, service yard and basically all
the doors which is super troublesome Not to mention that it takes very long to
feel the aircon because of the big area to cover So if I were to do this again, I will hack
away this entire room and merge the gym and study room into one big room with full glass Instead of having a folding glass door, I will change
this to an automatic sliding door instead With that, once you enter the house you will
see a big glass room with study desks in front and gym equipment at the back Then maybe, I will put the world map on that
side of the wall Ok, let's move to the next room Before that, another quick tip if you don't
want the standard BTO look, is to change away the room doors and also the door handle We got this black and minimalist looking one
from Taobao This room, initially I plan to make it like
a guest room, then I realize it's kinda wasted because how often will someone come
over to stay So I decide turn this into an entertainment room Using all movable furniture so that it is
still flexible if I need to make any changes in the future So very simple, I just put a 65" LG CX OLED
TV here, the walnut TV console as well as the couch, which is the same as what I have
for my living room all from Taobao So with the help of these different types
of lighting in the room, it still manage to give a very nice cozy and relax feeling overall
in the room Coming to the masterbed room, I got asked
a lot of times about the paint of this wall So this is using textured paint, which I engaged
Wallhub as well for this Initially, I am looking for wallpaper that
have some texture to it, then they intro me this textured paint, I find it very nice and
went ahead with it This color tone is actually one of the lighter
version of grey and you can see it easily make the whole room looks dark already At night with blackout curtain is even darker,
cannot imagine if I choose the darkest shade of grey The bedroom wardrobe I reuse what is left
behind, but we bought some white wallpaper and wrap the cabinet doors to match the color
theme I want This is a king size bed, we didn't do built
in bedframe and bedside table which I kinda regret abit I am planning to put LED cove lights underneath
now, it will be much easier to do that if I have built in carpentry Then with full height total blackout curtain,
this is so important for us Personally, I find it's quite redundant
to put day curtains for the bedroom It is a waste of space, especially if you
are going to do these kind of S fold curtain it requires around 15cm of space allowance Of course, the more space you give, your folds
can be much bigger which will be much nicer So if I put day and night curtain then its
30cm gone Finally we are now at the last part of the
tour, which is the toilets For hygiene purpose, we redo both the common
and masterbed room toilets entirely The cost of a complete makeover for one toilet
is about 7 to 8k All the toilet tiles I got are from Hafary For masterbed room toilet I go with these
porcelain tiles, 1 design for the floor and another 1 design for the wall, both are from
the same series just different color The shower screen I go with a frameless Ok another quick tip if you don't want a
standard HDB template design, is don't go with the big bulky metal frame on top You will realize no condo projects will use that
for their toilets Then for the door handle, I also op for this
small minimal looking knot instead of the long handle support Overall I just find that it looks more sleek this way For the toilet accessories I go for all chrome
for the masterbed room toilet while the common toilet I go with black The common toilet I go with this honeycomb
tiles for this side of wall like a special feature, then the other sides and the floor
I go with this glossy looking They are the very slippery type so just for
the shower area I go with a rough texture one and also to just give a nice contrast For the toilet mirror, I think this is considered
a smart mirror This comes with the clock, anti-fog and the
LED light which I think they look amazing in the toilet For vanity and basin, this is a set that comes
together from Kohler My shower set is from Grohe Everything bought from Taobao A lot of people have the misconception that
buying from Taobao means its something cheap and low quality So Taobao is just another one of the online
shopping platforms, like Lazada, Shopee or Amazon There are also official stores from product
brands like Kohler or Grohe in this example Toilet bowl I got from Singapore because I
am worried about shipping damage Personally, I like this kind of base design So that's it! I decide to do this video 1 year later since
my first home tour video to also look back on my Youtube journey So 1 year, 33 videos, 20k subscribers, 2mil views To me, this is already very good By that logic, in 5 years I will hit the 100k
subscribers count to get that Youtube Silver play button It's one of those things that you can check
off on your life achievements If you are one of those that has been sticking
around since my first home tour video, you can leave a comment let me know and say hi Really appreciate the support all this while It's really an amazing journey so far, picked
up many skills and also manage to make some virtual friends along the way So, once again as always, thanks for watching
and see you in the next one! Bye!