Curious about where to get started with your smart home? Today I'm going to share some solid advice that should get your smart home up and running in Part 1 of a multi-part getting started series. Today's topic: the smart home hub. Stay tuned. Hi again, John Stone the DIY Smart Home Guy I've been getting a lot of questions about how or where to start with the smart home. So today, I'm going to share my personal advice for getting started. I'll also share some insights about how to keep from ticking off your spouse in the process. Guys. Let's face it. We mean well. We see this new piece of tech and we want it in our home. So you tell yourself, Self… my wife is going to be so happy when all this is all done.
So, you go out and buy all these sexy new gadgets. Dude! you might as well have brought a new girlfriend into the house! and your wife, girlfriend, whoever, isn't as excited as you hoped. You hear the mumbles. And, you just can't seem to understand why this new mystical palace that you have created isn't received with the same enthusiasm that you had imagined.
Well, here's the deal you didn't have a plan. Well, not a good one at least. So let me get you back on track. I can tell you from experience that the biggest problem anyone, other than you, will have in your smart home is ease of use. And, I don't mean ease of use for you. I mean ease of use everyone but you. Yeah, I know, it's super cool and you can control your lights with your phone, or you can use your voice to raise and lower the temperature.
Big deal! But that's not as cool as you think. What's cooler is never needing to control anything, and if you do, feeling comfortable knowing that decades of turning lights on and off manually will work the same way. In spite of this trap Your mission should you choose to accept it is to not take anything away from your existing home experience. Alright here's the plan As I said this is a multi-part video series. As more videos are added, I will add links in the description below. And, you'll find affiliate links to useful products mentioned in this video.
At the end of the video, I will link in the next video in the series after it becomes available. So the first thing you need is a real smart home hub. Two great hubs out there are the Samsung SmartThings and the Wink Hub 2 There are other great hubs, but these are the most popular and easiest to get started with. Since your starting out and don't know where to start starting here is a solid plan. And, before you send me the inevitable question asking which one is better Don't do it! I will directly compare the Wink Hub 2 with the SmartThings hub in a future video. Both Wink and SmartThings have their advantages and disadvantages. Wink has an additional radio that allows control of Lutron and Kidde devices. If you want or need Lutron dimmers, SmartThings doesn't natively support them as of when I created this video.
Issues like these could be important when you are trying to create your automation programs. On the other hand, Smart Things does offer better device automation programming options. And, SmartThings has a built in battery backup. Wink falls a bit behind in this area. If you are an Apple fan, there is Home Kit. Right now there is limited device support for Home Kit, but I believe that's gonna change this year. My advice, pick a hub, any hub, nd build your plan around that hub. With very few exceptions, either hub will work for you as long as as you stay within the device range that the hub supports. Do I even need a hub? I mean can't I just piece things together with IFTTT Amazon Echo, Google Home whatever other things I can Ummmm… Yeah – You can. But look at this.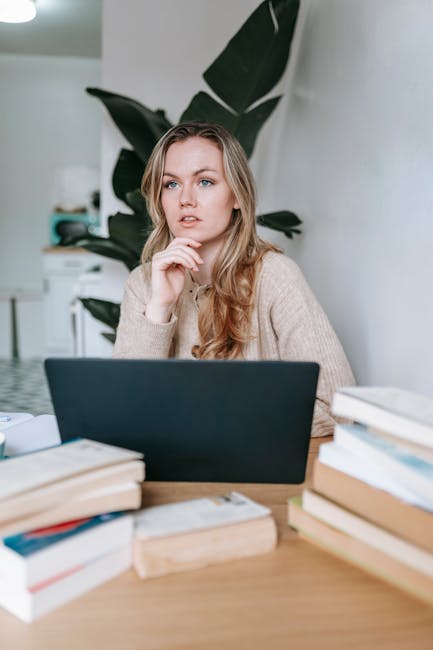 A smart home consists of devices that you place in and around your home. These include things like lights, alarms, sensors, thermostats, cameras, and a whole bunch of other cool gadgets. Many manufacturers will have their own hubs. Which is true for Logitech, Philips, Lightify, Lutron and a host of other products. But these hubs are specifically designed for their own products. While they may support other devices in limited practice, they will always fall short in controlling whole-home automation. And, because they're smart, you will need a way to control them. Controlling these devices is performed with apps on mobile devices or computers, – or – you can use your voice if you want to integrate with the Echo And, you should be able to control devices manually, if you are not using schedules and routines.
Routines are basically like little programs you create to make things happen based on other events. So, you still don't need a hub at this point Or do you? If you choose to go the hubless route, and you want a truly smart home, every device you select must have an app that integrates with IFTTT and/or the Echo or the Google Home. And, you are counting on that integration to provide all the functions you are looking for. If you want to integrate all of your devices together in a very useful way, you will need a real smart home hub. Some apps allow you to create schedules, but only for their devices And, by the way, a majority of the lighting products require a real smart home hub. My opinion is, you will ultimately decide you need a smart home hub, even if you don't think you need one right now so, pick a hub.
A powerful hub, and a hub that is user friendly. And by the way, the Echo is not a hub, IFTTT is not a hub. While they do offer some hub-like benefits, they are still not a hub. The point Get a hub Now that we have settled that – what's next? So the plan If we look at the five categories of things that comprise a smart home it should make it easier for you to establish your smart home plan.
My five categories include Lighting devices, environmental devices, energy devices, security devices, and entertainment devices. But when you really think about it, device types can play multiple roles. For example, lights can serve more than their utilitarian purpose and contribute to environmental comfort as well as energy savings. A thermostat can contribute more as well, it can be a part of your energy savings plan. So you can see that device interaction is a key element which again, supports the need for a real smart home hub. As you can see from the diagram, lighting is related to everything. So, that is point number 2. Start with Lighting. My next video will be an overview of how to start with lighting. However, in the description below you will find links to several videos that talk about various lighting options, including light bulbs, light strips, in-wall switches and plug in modules.
These should help you get started while you wait for the next video. So, to recap Start with a hub, whether you plan to use voice control or not. Starting with lighting is a safe bet. Don't sacrifice manual control for the sake of cool. If the first thing you think about is how other people in your house will use the new technology You will turn them into smart home believers. Thanks for watching. Don't forget to subscribe don't forget to click like. Over here are a couple of other videos you might enjoy. For more reviews, tips and DIY videos, visit AZHB.com Thanks to all of you that are already following me over on Facebook or Twitter both are @DIYSmartHomeGuy Until next time Cheers