– There are a lot of
smart devices out there and you might not know where to start. So I thought I'd put together
a video sharing with you 10 of my favorite devices
that I've had success with over the years. There's actually 14 of them
I did some honorable mentions so they remained at top 10 list. When I buy devices, it's
important to me to try to get them to work with Alexa and HomeKit. I wanna have the flexibility to move between those two assistants. So any chance I can, I buy
a version that has HomeKits and most of the devices that I use, I do have HomeKit or some
of them that don't such as the Ring devices, I've been able to use
the Hoobs Hub to be able to control them with HomeKit. I'm not gonna go too
deep into these devices, I'm just gonna share some of the features and why they are my favorite devices. These are in no particular order. Also there's links in the description if you want to learn more
about any of these products or pick up one.
Number one is the Ring Video Doorbell Pro. I picked that model after
using it for four years, and it's at a great price right now. I wouldn't go for the Pro 2 because I think it has
features I don't need. I love Ring Video Doorbells, I've been using them way
before Amazon ever bought them. It was our first smart
device because my wife went to someone's house and saw it and used and thought it'd be a good idea. The Ring Video Doorbell has
brought a lot of peace of mind over the years. We were evacuated for
wildfires and we were away from our house for three days. Having the Ring Video
Doorbell was great to be able to check in and see our house was okay. The great thing about
this particular model, is the customizable zones. The basic ones don't
have that customizing, my first regular Ring Doorbell.
I wouldn't give that to my worst enemy, it went off all the time. Video Doorbell Pro's customizable
zones have been great, they've been really accurate. We have people that walk by our
house and it never goes off. And with 95% accuracy, I'd say that when we hear emotion alert, someone has actually
come onto the property. Being hardwired, it's always
buffering a little bit of video When there is a motion alert, it uses the few seconds
beforehand that it's captured and adds that into the clip. I've tried some other doorbells
that work with both HomeKit and the Echos and I haven't
found one that I liked that's more compelling yet. The nice thing is I'm
able to use my Hoobs Hub and get my ring stuff
into the Apple Home App.
It's nice to be able to tie it in so I could use either assistant,
even though ring devices, don't support HomeKit. Number two is the Echo Show
8 and the HomePod mini. if you're a parent and you have kids, you know you're not supposed to, or you can't pick a
favorite, we all, know we do. And that favorite sometimes
shifts and changes. It's like assistance sometimes, yeah. And sometimes this one,
but I like them both. And these are the ones
that I would recommend. HomePod mini, you really
have no other choice, but I do think it's
undervalued by some people. The hardware inside is really nice. It has a serious processor
inside that tunes the music as it comes out. The base out of it for
something small is really nice. The Hue one chip to be
able to hand off music from your phone? I like that I can answer
phone calls on this. Overall, I think there's a lot
of potential moving forward with the mini and upgrades
and functionality. Now the Echo Show aid is
the device I would recommend to be able to get the
full Echo experience.
That way you get to see the
visual side of interacting with Alexa and you also
have the audio side with it. This does sound good
with the stereo speakers, not as good as the new
Echo 4th Generation. So if you really wanna listen to music and have it sound better, go
with that Echo 4th Generation. But this thing sounds great. It's a nice balance of
features at the price point. And Echo Show 10 is not
worth the extra two inches for to almost twice the price. The Echo Show 5 is too small
and is a little more limited than this especially from
the camera side of things. As you know, there are so
many smart devices out there, but smart versions of coffee
machines and smart blinds, can be hard to find and expensive. That's where today's
sponsor SwitchBot can help with the simple solution. Make the dumb devices
you already have smarter. Let's SwitchBot push the button for you on your coffee machine in the morning.
Place one on the garage
door opener to open it from your phone. Make your lights switches smart without changing anything out. You SwitchBot curtain to open
the curtains you already have. With the SwitchBot mini hub
devices work with Alexa, Google and works with Siri Shortcuts. That's right Apple users, you can work these into
your home automations too. Now with the prime day after party, you can save 30% site-wide
through June 30th.
Make sure to use my
links in the description and take advantage of these savings. Now number three is the new Apple TV 4K, the 2021 version. We're an Apple TV family,
we've been using Apple TV since like 2010, 2011. We started before the Fire TV
Sticks were even available. This is a minor upgrade. It is a processor upgrade that most people might not
notice now, but this processor in here is an iPad,
iPhone class processor. That processor helps with the
upgraded high frame rate out of this. It also is gonna help as
games get better and better with Apple Arcade. If you didn't know, you can pair a Xbox or PlayStation controller
to use with Apple Arcade. One of my favorite features
with Apple TV is the interface. It's very clean, apps
always show up on Apple TV. I know there's been issues
with other companies. I really, really like the Up Next action. It is great for consolidating your
different streaming services and keeping track of
the episodes you watch. Say something stops for a
season when it comes back, it hops to the front of the
list so you know it's there.
And keeping track of shows
across each streaming services can be a pain. They did add a new controller. This thing is heavy duty,
there's no glass on it. It's got actual clicky
buttons for the track pad. It is a nice improvement. If you're not interested in Apple TVs, you got the Fire TV Stick. This is a great option, I still would go with the
2018 4K Fire TV Stick. The other new ones that
are out now or 10 ADP and I don't do 10 ADP
in 2021, I'm sorry, no. Also Amazon has updated the
interface with the Fire TVs and it's a lot cleaner.
The one thing that throws me off as an Apple TV users is ads. Ads on the different screens
like purchase banners, that's weird to me, Now number four are my Philip Hue bulbs. They were my second smart device, a three pack of these
bulbs about four years ago. They've been working great,
they've never had a problem. I'm not a big fan of their
strips, but these things, since they do connect to a hub,
the bulbs talks to the hub, the hub talks to the internet. My lights in the living
room, the Philip Hue ones are on autopilot.
They go based on routines
that have been programmed and automation so that they
adjust and come on with the sun. So we never really call up
anything with our Philip lights. And they've just been there. I have no complaints about them
other than the strips stain. As for the color out of them, I work in the entertainment
lighting industry for the past 25 years. So I know what professional
quality LEDs look like and the colors you should
be able to achieve. Philip Hue achieve these colors and they maintain great brightness better than a lot of bulbs out there. I do find LIFX does a little
better with brightness, but as for making color, you
get great color saturation. I've also found that the white,
the cool and warm white out of these looks nice. Now, number five is the Ring Stick Up Cam. I bought this and it spent
about seven months in a closet because I bought it thinking
I do a video for the channel. Never ended up doing a video, but I ultimately hung it up
and have been really happy and impressed with it.
I didn't realize they
added customizable zones. The customizable zones
have been very accurate. I don't get false alerts
overall, easy to use. I definitely recommend
the battery version just so you can pop it out. There's no wires that need to
be plugged into this thing. So it really does make it easy. The thing that's nice about
this is that it incorporates to my Ring Video Doorbell. Each camera though that you add adds $3, but once you get past three cameras, you now pay for Ring Plus. And Ring Plus is all the
devices within a location. For $10 a month, I get
cloud recording on this. My Ring Doorbell and the two
additional Ring Stick Up Cams that I have ordered that
will be coming soon. I just like it all integrated. My wife's used to the
Ring Video Doorbell App for the past four years. This just pulls the cameras into that. It's very familiar.
Since I paired my Ring account with Hoobs, I'm able to access these
cameras in the Apple Home App and on Apple TV, I can access them and flip through my cameras. Number six is the Lutron
Casetas dimmers and switches. They aren't cheap. The reason I went with them and pretty much switched
everything over to them is that they are very reliable. You could read articles and watch reviews and people love them. They are very consistent, they are quick. They connect to a hub and
I've never had one disconnect and not react when I need it. The two biggest factors
was, one, it uses a hub and that pulls it off the
Wi-Fi, less Wi-Fi issues there. And I've just found like my Philip Hue, that it can be really stable
when connected to a hub. The second reason is it works
with all the assistants.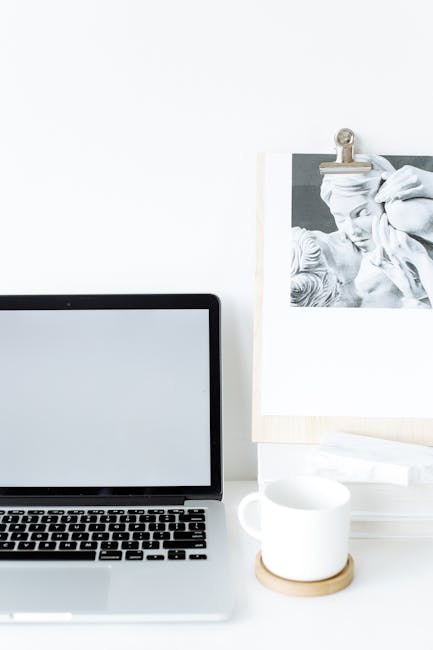 Now for a more affordable
non-HomeKit option, I like the TP-Link Kasa
Smart dimmers and switches. They've been solid and worked
great for me until I switched over to Lutron. And the only reason I switched was for that HomeKit functionality. Number seven is the LIFX bulbs
and the strips behind me. Like I mentioned earlier, I work in the entertainment
lighting industry. I know what good color looks like. It's what I do for a living,
is paint things with color and light. These are still the best
when it comes to color and brightness and being able to work with all the assistants. And I throw that in there because
Wyze new bulb doesn't work with HomeKit, but that's
the only thing I've found that keeps up with this,
is the Wyze color bulbs that you can find down below.
It'd be the perfect bulb if
it worked with all assistants. But this just the color out
of these been really impressed with, they stay connected and
really like the LIFX stuff and can highly recommend it. It's not the cheapest options out there, but it is, they're quality LEDs
that deliver saturated color while maintaining brightness
and very good, cool and warm white out of them.
Number eight are Flic buttons. This was a device I had no
interest in, in the beginning. It was so limited. Then in the fall of 2020,
it became HomeKit enabled. And then in the spring of
2021, it became Alexa enabled for triggering scenes and routines. Now game changer with them, I love them. In this room, I have one that first press, turns the lights off, double tap, brings just my
office hangout light up, long press ends up bringing
up the video lighting that you see right now.
In the garage that we redid, a single press turns off the lights, a double press will take
it to our relaxing level and then a long press will
turn on all the overhead lights when you just need it bright in there. Found they're very easy to work with. You go into the Flic App, you decide, Is it gonna work with Alexa
or is it going to work with HomeKit? Then you go into Apple's
Home App or the Alexa App, and you create your routines
or automations from there.
Nice and easy. Go and learn more about the Flic buttons. I did a video on them in the description. There's also a link if you
want to save some money, if you decide to buy
some, check it all out. Now, number nine is the August Smart Lock. I had waited a long
time to get a smart lock because I had a set up that had two locks. So I changed out everything,
I have a single lock. I put this on, it's easy to install. Again, works with all the assistants. It is the latest generation. It's 45% smaller than Generation 3. and it has the Wi-Fi option built into it. But this thing, you install a bracket, you leave your existing
lock with the key on there. So you don't have to re-key anything. You just basically put
the lock adapter plate, this goes on top, clip those wings on and the rest is setting up within the app.
Super easy, it's nice being
able to get out of my car when I come home and
the door unlocks for me. If for some reason it unlocks
and I'm not ready to go in the house, after two minutes,
it'll lock itself back up, just to be safe. Number 10 is the Eero Pro 6. I was getting very frustrated
with my previous system. It was working fine until it wasn't. And it was a gradual problem. And it started to get to the point where things weren't reacting,
some of the smart devices. And I started blaming the devices, but no matter what I
did with my mesh setup, no matter where I move the
different access points, I never could get a great connection.
So I just, I spent the
money on the Eero Pro 6, I just went forward and
this solid as can be, are the benefits of the Eero Pro 6, is that it has three channels. And what that means, that
third channel is for the router and access points to communicate. If they don't have that third channel, it has to share the same channels
that it's using for Wi-Fi. So that slows down its
bandwidth and speed. I did take advantage of the
ethernet that's on the back. I have two Apple TVs that have
access points next to them. I have an 18 inch cable just
connecting from the Apple TV, right into access point.
Now that's considered hardwired, it's not using Wi-Fi anymore. It is using that back
channel to communicate to the other access points. This also helps Future-Proof
Hue because it's using Wi-Fi 6 which is the latest Wi-Fi
protocol that allows for more channels of communication and a faster Wi-Fi experience. Couple of other nice things about this, is the recent HomeKit certification, which helps keep HomeKit
devices that don't need to talk to internet from
talking to the internet. There's also a ZigBee hub built in. So if you wanted to connect
a Philip Hue bulb directly to it, you could.
For most people, I don't think
they need to spend the money going with Eero Pro 6,
but the regular Eero 6, I think that's a great option, especially if you don't have a mesh setup. Mesh helps cover your house with internet. They're so easy to set up now that it really could help you
get the most amount of speed out of your internet connection. Now, some honorable mentions. The first is my Roomba i7+
with the self emptying bin. I've been missing out. I thought my dog's gonna eat it, or there's gonna be problems with it. My dog is not gonna hear, my
dogs runs from the vacuum. And if your dog runs from the vacuum too, you're probably gonna be
safe with one of these. But game-changer, so easy
to just walk over to it, push it a button away,
get push it to start it.
It vacuums and then
goes back empties itself into the self emptying bin. Next is the Philip Hue motion sensor. This thing has been driving
the lights in this office for the past four years. I have it set up so anytime
after five, when I walk in the room, it'll turn the lights on. And then after 30 minutes,
it'll turn them off. Next is Hoobs. This is great for implementing
non HomeKit devices, does not work with everything. Most Roomba vacuums don't work with this. But the devices that do
allow you to move things over to HomeKit automations, they
can provide some great stuff. I really like that I'm able to use this to connect my ring
cameras into the Home App. Next is SimpliSafe alarms. They're the reason we
have the DIY alarm space. They created the first
easy to set up alarm system and they've been around for years and I've never heard anything
bad about SimpliSafe. It's been really consistent. The times we've set off
the alarm within a minute, someone is coming, calling
and checking in on us.
The problem is it's 2,499 a month. But again, with Hoobs,
I'm able to put this into the Apple Home App. What is your favorite smart device? Let us know in the comments section. Now, if you made it this far, please give this video a thumbs up. It helps it get
recommended to more people. Next, make sure to check
out this video over here for some more smart home information. I'll see you over there. Thanks for watching. Bye..