Hey guys this is Austin and welcome to episode
two of the Ultimate Smart Home. Kicking things off we have the Google OnHub router. While
it doesn't look like a traditional router this has one big advantage: antennas. A lot
of them. Crack the box open and you'll see it's pretty straightforward, you get the
OnHub and the power adapter and pair of Ethernet cables. It's got a speaker on top and a
removable shroud which hides the power connector, USB 3 port and pair of Ethernet jacks. To
setup just plug it in and download the OnHub app for iOS or Android and it walks you through
getting everything up and running.
It's actually pretty smart, you can see how many
devices are on the network and even see the real time speeds or how much data is being
used by each device. The biggest advantage is for if you live in a place that has poor
Wi-Fi reception, the OnHub has six 2.4 gigahertz antennas, six five gigahertz antennas and
an extra antenna that scans for the best bands to use in congested areas. I was consistently
able to pull rock solid speeds in areas where the old router gave out and OnHub also supports
controlling smart home devices like Bluetooth Smart, Weave and more. Following that we have
the Amcrest ProHD security camera and big thanks to Amcrest for sponsoring this episode.
Pop open the box and you'll see the ProHD itself along with a few accessories like the
power adapter and optional mounting hardware.
It works over Wi-Fi but you'll need a 2.4GHz
network, it also works over Ethernet though if you're able to hardline. The ProHD has
a motorized head for some pretty sick shots, well you know that and being able to look
around the room. It also has a 1080p camera that looks pretty legit and a 90 degree field
of view. On top of the 1080p footage it also has a night vision mode which works up to
30 feet away for when you just have to see what's lurking in the shadows. You can also
talk through the ProHD, it has a built-in speaker but you can also connect a separate
microphone and speaker to it if you want to go all out. It all works over Wi-Fi or Ethernet
using the Amcrest View app on your phone, you can fully control the pan, tilt and digital
zoom to check out what's going on and start a recording. It's saved to either the cloud,
a local recorder or a MicroSD card. You can even set it up to send you an alert when it
detects motion or even connect a wired alarm system. Next up we've got the new Google
Chromecast.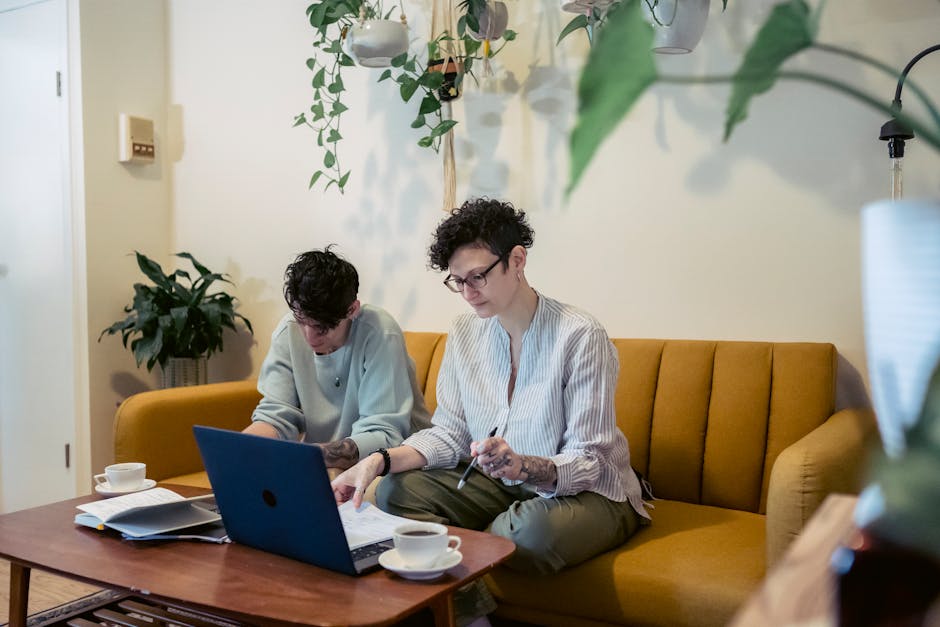 The last version was one of my favorite pieces of tech and the new version
is rocking a much flashier design which makes sense because it's going to be behind the
TV and you're never going to see it again. Unlike the last version which was a dongle
with the HDMI built-in the new Chromecast has a flexible cable which is helpful for
plugging it in into tighter spots behind your TV. You'll still need to power it with MicroUSB
but since most TVs already have a USB port free it's a pretty easy setup.
The cable
attaches to the Chromecast with a magnet which is nice for travel but it is a bit bigger
than the last generation. On the flip side it has seen some internal upgrades most notably
vastly improved 802.11ac Wi-Fi support which should make things much more reliable especially
in areas with poor Wi-Fi signals. The real draw remains the same though, the Chromecast
can turn any HDMI TV into a smart TV that you actually want to use. Everything is controlled
from your smartphone or from the Chrome browser, there is a new Chromecast app which allows
you to search through content on your device but the easiest way is to just hit the Cast
button that automatically shows up in most apps. It's one of the best ways to quickly
get content on your TV and while it's limited to 1080p for $35 it's hard to complain.
So what do you want to see in the next episode? Let me know in the comments below and I will
catch you in the next one.