Hey guys what's going on? I'm Lea and you're watching Glamour gadgets and gaming. In around April, I've got my hands on a fantastic a very popular premium home and office security camera system It's one of the most rated camera systems out there and it's turned out to be one of the best. I've tried and tested So far today, I'll be sharing with you a quick unboxing a quick setup a demo Lia's pros and cons and my honest overall verdict on this 2k q HD Wire-free Arlo pro 3 2 camera system, which I've been using for around two months now Yes, guys like most other security cameras this system also keeps an eye on our home or Businesses and allows us to view live and recorded footage from our smartphones However, it still makes it to the number one spot of my security cameras to date So what makes it different from the others? well I guess I can quite confidently say that this camera system sure fills in all the gaps and is definitely worth Investing in now, let me run you through why I feel this is a fantastic security camera system including any niggles and shortfalls I've come across so I went for the are low pro 3-2 camera system, which is currently priced at 549 pounds 99 pounds here in the UK and around 492 dollars however You can also get the system with three or four cameras or individual additional cameras Additional accessories can also be purchased separately have left a link for these and all other Arlo product in the description box of the loan and In the box.
I received a QuickStart guide a power adapter an Ethernet cable to wall mount a screw kids One magnetic charging cable two rechargeable batteries one video monitoring deckle one Smart Hub and to our probe three cameras The design is simple and nice with a glossy solid build and here at the front We have the camera lens a microphone down here and the speakers a LED spotlight, which is very bright here We have a thread for the amount alternatively You can connect this by this strong magnetic base Via which the camera can be placed in many positions here at the bottom of the camera.
We have a magnetic charging port and Guide if if they are low Smart Hub or sleek slim white in color and light and weight You have the holo logo here the LED lights show whether it is on or off The system water comes in black so you have a choice of which ever one better matches your house deck or The installation process is so quick and straightforward Simply plugging a smart herb with the ethernet cable and the power adapter Charge your Arlo pro three batteries And here we have the battery guide which is removable and Rechargeable it can last for a couple of months depending on where you place it and the area of coverage If it's a very active area then I guess you'd be using more battery compared to a less active area where the battery should last You for around six months Decide where you want to place the cameras and how you would be mounting these so you can set up the mount accordingly Now guys the previous models did require a SD card however with this new Arlo pro 3 system, you must ensure that you have an MicroSD 2 USB adapter or any USB hard drive or pendrive as you can see here in front of me I have a 32 gigabyte micro sd card Which I'll be using with this micro sd to USB adapter and guys simply follow the directions on the island mobile app to sync your cameras a Couple of minutes later guys, you're all set up and ready to go it is compatible with most Android and iOS Smartphones and devices that this means I can use my voice to command my choice of the voice assistant Alexa for instance to display some footage for example on my amazon firetv stick without having to even touch my phone that guys this is called super smart and convenient technology at your fingertips Show me front door.
Are they? Ok Show me garden RA ok Show me front door Arlo, okay Show me garden Arlo, okay It's jam-packed with so much goodness You have some advanced features integrated into this attractive and premium looking security camera system such as It features the best night vision coverage that I've seen on any such system. We have black and white footage Thanks to the two infrared LEDs which gives Surprising clear coverage and with the inclusion of the LED spotlight the footage captured in the night is as clear as day time This spotlight can be dimmed or can be turned off at any time and is a great way of warding off unwanted visitors at nighttime the two case HDR allows you to zoom in on objects and People and the captures are clearer and more detailed and colorful. Yeah 160 degree viewing angle This allows you to keep an eye on what matters with a wide field of view Dianna pro 3 is designed to keep an eye on your house or business or wherever else you decide to use it 24/7 day and night It is all weather resistant meaning it's built to withstand the heat cold rain or Sun The setup process is fast and simple that do the wire free installation It took me a couple of minutes to do this it come through this handy magnetic power cable Which simply snaps into place? This solid magnetic mount makes mounting and adjusting the euler pro 3 camera a real simple hassle-free Process and has a very strong magnetic hold The ILA presbury camera has a two-way excellent quality of audio Allowing you to hear and speak to your visitors For example guys speaker the delivery driver whilst away from home ask him to leave the package in a safe place, etc You know me yes No problem Cheerio It has a built-in smart siren, which can be set to trigger remotely or automatically during events And guys you have up to 128 gigabytes SD card storage capacity Now the main question that came to mind when I was looking to purchase this island pro 3 camera system was well I need a subscription well, you don't unless you need the cloud storage and some of its other advanced features and The price for the subscription starts at 2 pound 49 pence here in the UK and around $3 in the US Now you have a three month free auto smart trial included when you purchase this camera system this subscription allows personalized Notifications now for example in an event with some suspicious activities detected you can take quick action from phoning to friend Emergency services and/or sounding an alarm to deter the unwanted visitors trespassers from your land or property Now the subscription will also give you 30 days recording history This means you can view the captured footage from the clouds recordings in up to 2k resolution For 30 days the advanced detection can be set and activated for you to receive alerts on people packages Vehicles or animals appear in your cameras view when streaming I found there is not much of a delay or lag the footage loads pretty quick especially when not in 2k Went into Kane there is a slight delay, but nothing too noticeable or by the sim To watch the footage in 2k You must ensure that the device you are watching on is 2k capable and you can also record livestream or just download it later The allo mobile app is decent and it has a lot of features and controls and it is very detailed Now you can download the app on any Android or iOS devices here I've got the Paco f2 Pro in front of me on which I've downloaded the Arlo app here You will find that you can play with life footage and you can also livestream more than one camera again You can also view the battery life Wi-Fi signal strength, etc down here If you click on these three dots here You can go into the device settings where you can view the battery life Smart Hub You are connected to turn the LED light on or off the device info includes the firmware Which automatically updates if you go into device utilities? you can view the camera positioning and Control the sensitivity of the motion detection with low Medium high now guys bear in mind that the battery will drain quicker if set on high sensitivity You also have access to video settings this is where you can choose the type of video resolution turn on and off auto HDR Local 2k live streaming the auto zoom and tracking control the low lighting settings where you can turn on and off vision and All the very bright LED light you can also dim or brighten it The battery life on this camera system is incredible Considering I've had high activity recently in both my front and back garden with some regular gardening and some pipe works the battery life is impressive with 39 percent battery life remaining on my front door camera and 63 percent battery life remaining my garden camera from a full charge which was around 2 months ago This charge will most likely last me another two to three months easily However here under power management you have options to help increase the battery life.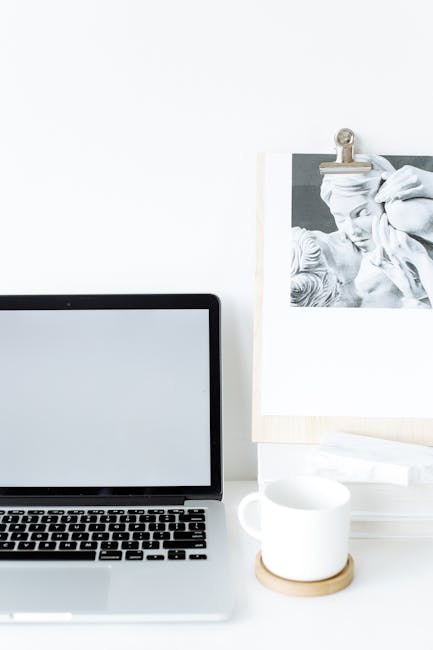 Should you want to and here under activity zones You can add the number of activity zones of your choice For example, you can let your camera know where you want it to pick up motion alerts for example on the left side right side Center of your location and all the surrounding areas of your location will be ignored However, as you can see here guys I'm not using this feature as I prefer to have the whole of my front and back garden covered In the library here You can view all the recordings each with date time and duration of the recording It also shows whether the recording was in 2k, and the type of activities captured including motion person vehicle Etc. You can also download and share these videos with friends and family You can manage the Smart Hub settings here now guys You must ensure that you have the new hub at this camera system will not work with any of our lows previous hubs Here you can filter the type of auto smart notification. You would like to receive for example people animals Packages smoke alarms etc.
And This red icon here on the top right hand corner allows you to activate the siren and call a friend in case of an emergency And Finally we have settings here You can manage your profile any subscriptions camera order by any add-ons and Accessories grant access to others using the arlo app and you can also add your choice of all our cameras you wish to receive notifications from You can also set up and manage package detection and call a friend from here I have deactivated this however when testing these features I found that this worked just fine with that much delay or lag and Drive here. You can also clear any downloaded videos. Should you need to this islet Pro through camera system Sure have become one of my favorites. It is quite advanced and very feature packed Especially in comparison to most I've ever used in my opinion leaves pros Sure outweigh the – shortfalls I have found which are as follows.
Now the pro guys 160 field of view Color night vision, it's wireless allows for wire and hassle-free speedy installation. It's off quality build And so durable, it can be used both indoors and outdoors It's all weatherproof and has a very decent battery life now, although at this stage I cannot find any real cons There are a few points that you may want to bear in mind the camera app if the most Technical and comprehensive app I've used so far But if you are a geek like myself then you absolutely love it as I viewed many others But this one gives me plenty of control and customization options Which I've not seen in any the similar camera systems it is well ahead of its competition of any cameras that I've used myself or featured on the channel and if you guys are known otherwise Let me know in the comments I'd love to hear your thoughts as I use this camera more if there's anything new I feel you guys need to know I will share my thoughts in the pinned comment below this video, so Guys, are you looking to purchase a camera system? Would you consider giving the eyelid pro 3 ago? Do you already have it or any other setup do share your thoughts opinions? And any questions you may have in the comment box below and I'll try my best to answer these I hope you've enjoyed this video.
Do let me know by hitting the thumbs up icon below Be sure to comment share and subscribe follow me on Twitter Facebook and Instagram to be notified of my upcoming videos Giveaways etc and till the next one. Thank you so much for watching guys. Take care. Stay safe. Bye.