Hi everybody and welcome to FABEDhacks, I'm Rosemary and today I have more dollar tree
organization hacks, and by overwhelming request, I'll be
focusing on organizing craft areas in this video.
In addition, I have had a lot of feedback from multiple sources to make these
videos shorter, cut back a little on the content,
and not to talk so fast. So this topic will be broken into two
parts and I'm going to try to keep it under 15 minutes so that's not too much
time so let's go ahead and jump right in! So here is my once and future craft area.
Now I say once and future because a little over a year ago, I had this hair
brain idea to move everything into my garage
which would have been great except for the fact that it gets really hot and
really cold in there. So I ended up putting a folding table in
my kitchen and lugging things back and forth
and it was just a big mess and so it's time to move back in and the first area
i'm going to tackle is florals.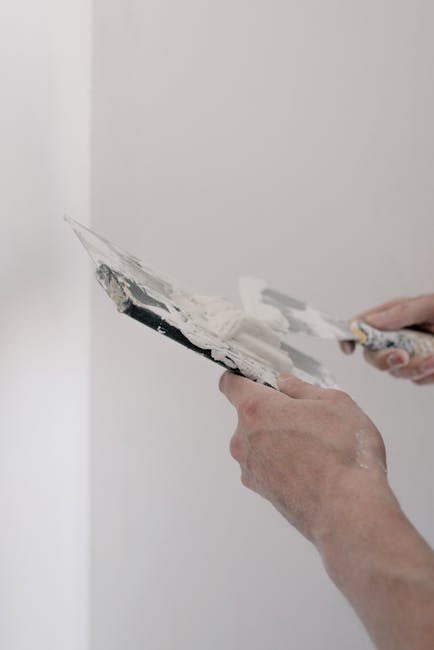 All along the cubby shelf I'm going to
be making use out of these storage containers from the dollar tree
now these are actually food storage containers these are the large
ones they kind of have a three inch high one maybe that's about
two inch high one on the other side and these make
perfect containers for kind of separating things out so for
example here I have a floral foam and I have the square ones so I'm going
to put those into one of the three inch high containers and then again the
rectangular shape ones and I like having them separated because then I know
what I have of which sort then I'm going to use a third bin
for miscellaneous foam and again just separating them out helps me know what I
have in my supply and I'll be using those food storage
bins again for the moss and also the floral wire and tape and so the
floral wire and tape is going to be going in that shorter
one because I don't need as much space for those and then I'll be using the
taller one again to store the floral moss and then you can see here how they stack
so nicely on the cubby and above that I put my stock of
glass vases now in the cubby beside it I'd like to put
my smaller votives and smaller vases but that's a lot of space in there so
I'm going to go ahead and just make a quick little dollar tree
shelf by using this dollar tree sign and one of these dollar tree
wire shelves I'm going to just add some e6000 there to the top
and then just place the board right on top of that and then here you can see
how that shelf just breaks the little cubby into
enabling me to have an upper and lower level for my smaller vases
for flowers what about these containers hung on the wall
in metal brackets to make i took these corner shelves from the dollar tree i'm
going to be attaching those to the wall and then i'm going to put inside of it a
picture now this one here is from walmart this one fits perfectly inside
and then you can just fill your flowers with
that now this one here is from the dollar tree
it doesn't fit as well in terms of it doesn't go back all the way but it fits
fine otherwise um and then this is also a
water bottle from the dollar tree i just cut off the
top and then i just kind of went you know melted down the edge with
an iron so that it wasn't jagged and then i repositioned
this handle there on the side now this as well
fits nicely in well you kind of have to squish it in a little bit
but it does sit nicely in the little container it doesn't go all the way back
but it does make for a nice holder for the flowers to
attach to the wall you could use these removable hooks from the dollar tree now
just keep in mind these only are one pound
each so technically they could hold up to four pounds
that would have to include the pitcher and the flowers and um
everything else so and also please make sure that you read the directions on the
back and follow those exactly in order to get
the best hold and performance out of these dollar tree
hook now having said that i'm actually going to be using
some of these closet made clips you can get these at amazon
home depot and lowe's and i will put it provide a link in the description box
these will hold much more securely plus i'm probably just at or slightly above
the weight limit for the hooks plus i'm also concerned about strain on
the hooks from that constant yanking of the pitcher
now these come with instructions on the back as well and i will link to my
previous video where i show how i did install them but suffice to
say they do require anchors and screws to apply to the wall
and then here are the brackets hanging on the wall now first here is the hook
version and then right next to it you'll see the clip and hook version and again
this is the one i would suggest not only for weight but
also from that yanking motion in and out of the bracket and then here
they are filled with the flowers so you also have the three different
containers the first one is that rectangular
walmart pitcher and then the dollar tree pitcher
and then the two dollar tree water bottles on the end
now you may be saying okay i don't have a dollar tree's worth of flowers to
store so another option for a much smaller collection
would be these acrylic vases from the dollar tree
and you can attach these either by these removable adhesive strips now what i
like to use is this gorilla mounting tape love this
stuff i will link it as well in the description box below
and i'm going to just put a strip of that to one of the flat sides
of the acrylic vase cut it off there and then it has another strip there on top
i'll remove that when i'm ready to stick it
and so i'm going to place four here on the side of my little cubby shelves and
they're going to house my greens for my wreath forms i'm going to be
using a great hack that megan from glue guns and roses first showed
in one of her awesome organization videos which i'll link below that uses
dollar tree paper towel holders to attach the wall i'll use one anchor
screw to the top and two support hooks underneath
and i'll be using two of those as i often have quite a few
wreath forms in stock next we'll be moving on to ribbons which of course is
related to the floral category but it's also used in several other
areas of crafting and since it tends to create its own craft area conundrums
i'm going to be giving it its own section okay so starting out
those little food storage containers the larger one does create a great
option for storage of your craft ribbons especially if you don't have a lot
and if you do have various sizes but if you're like me
you do have a lot and i also like to have them kind of on display so i know
what i have when i need it so i like to use these
dollar tree spice shelf organizers so as you'll see
these are just some regular spools from michael's and they
just fit so nicely right in the little slots of the rack
now the slots are different sizes on the different shelves so that top
shelf is the smallest slot and so those i like to reserve for the
smallest rolls now the bigger rolls will fit there as
well it's just vice versa the smaller ones will slide right through
so just reserve that top shelf for the smaller rolls if you have any
also slightly wider ribbons like this one from the dollar tree will also fit
in the slot you just kind of have to press
in the edges there now i'll show you here what i mean
so i'm kind of just pressing the edges in as i'm placing it into the rack
and so you'll see that they'll work just fine in the slots if you do that
now for the wider ribbon you could take some wire cutters and just remove a
couple of the spokes but i find they sit just fine as is the
only ones that don't work well for this solution
are these maybe about three inch wide spools and of course the really large
ones but for these ones here we have another
solution i took one of these dollar tree organizing bins now these come
three to a pack and then also these three to a pack
hangers then i just took some wire cutters and i snipped the long end
there off of each of the hangers and then i'm going to just
thread it there through the slots at the top at the middle and at the bottom
then i can just take the basket itself and hang that on the wall
and then on the spokes coming out will fit
my larger ribbons speaking of hanging things on the wall i wanted to show you
this multi-purpose bracket i'll be using made with
dollar tree dish racks and some thick rubber bands from time to time dollar
tree does sell these but you can get on a more regular basis at walmart for a
dollar twenty two a bag so all i do is i take the rubber bands
and i apply about six or seven to each rung
resulting in something that looks like this to make a bracket that accommodates
larger pieces and bins i simply remove the second and fourth rung from the dish
rack with wire cutters and now getting back to ribbons you can
see how if i use this dollar tree acrylic organizer in
combination with my rubber band bracket i can make a great
little wall mounted storage and display for my ribbons also in the
ribbon category i'll be including some nautical rope and cord
that i'll be storing in that larger or taller food storage container
and then in that shorter one i'll have burlap jute a twine and some raffia
i'm also going to have some out in handy and so
i just put them in these little white bins from the dollar tree that you come
three for a dollar and then i'll just put my burlap and my
raffia and then that jute there on top and now moving right along to our next
category paper crafting and number one in that category is of
course going to be cardstock and a scrapbook paper and one of my
favorite ways to organize is with this dollar tree dish rack
and then it fits nicely in the cubby with the cardstock in the rack
and the books up along the side and then as you scan down the cubbies you can see
that i used that dish rack to organize just about everything else so trays
signs pans racks frames straws plates acrylics
just about maybe 40 or 50 percent of my stash
gets organized with those dollar tree dish racks
but again back to paper crafting and i just wanted to show you this little
organizer that i made in a previous video which i will link here and in the
description it's made from recycled materials and it
is what i house all of my loose pieces of scrapbook paper but here
is another option made with dollar tree products including this
pocket chart scheduler and these a button files they come three to a pack
now what i want to do with these is take that atop a flap and just kind of fold
it inwards next i want to count down three of those
little plastic pockets i'm going to add some e6000 around the back of that
envelope and then just place it inside that pocket now i'm going to
count down two more of those little pockets again with some e6000 to
the back of the next envelope and tuck it in there and do the same
with the third now i could use those two holes at the
top to attach it to the wall or i could use one of these a dollar
tree over the door hangers now i am going to need
some zip ties to elongate the space so i can hook it on
and you can see here where i just kind of added a couple of zip ties to the top
and then it's ready to hang and store my scrapbook paper sheets more paper that
needs corralling are these rolls of paper whether they be
cellophane or contact paper or wrapping paper
and a great way to do that is to use these dollar tree letter files
that you can attach open side to the wall if using the removable hooks
you need to use quite a few as these rolls tend to be on the heavier side
now if you do use the hooks you are going to want to attach them with a
little e6000 glue to that top side and then just place the hook in place
there and then once that glue is dry you can proceed to attach it
to the wall now i'm actually going to be using
some anchors and screws and you can see there at the very top of the letter
holder there is a little hole there and so that's where i will be screwing
it through to attach the letter holder to the wall then i'll
also support it at the bottom with some of the hooks
but then on each side i will be using the anchor and screw to secure it to the
wall and then here you can see it hanging on
the wall with the paper inside you can see where i have one screw there to the
top and then you can't really see them too
well because they are painted black but the two hooks there at the bottom
securing the bottom and now moving on to washi tape
one great solution for washi tape would be to use some dollar tree
ice cube trays and you'll see where the little washi tapes fit right inside the
ice cubes just perfectly and then you could also stack
them you can get two stacks of ice cube trays
and they will fit perfectly into these dollar tree a lid type of
storage containers and then they can just be put on a shelf
and store it away and you can also see inside the container which makes it
great to see what you have but if you use
washi tape a lot and you'd rather have it kind of
on display and close at hand you can use one of those one of those dish rack
rubber band brackets and you can see how those
ice cube trays work perfectly another option would be to use that
organizer bin and hanger combo and then of course the washi tape can
just roll right on now with this you could also add some
more hangers as you will have more space with the washi tape
as for paper punches they also fit great into those a lid storage containers from
the dollar tree but again if you prefer to have them on
display and close at hand those dish rack rubber band brackets
with the larger spaces in between work great
as for items like stickers and stencils i'm going to go ahead and go back to
those food storage containers i find that that taller food storage
container works perfectly when i place the stickers on the side
and i can just page right through to see what i have
now for the longer stickers i put those in the shorter
food storage container and again those work great and then i did the same thing
with my stencils again just that shorter one is the perfect size
and then for the little gems and other embellishments i found that this size
storage container works perfectly it's just wide and deep enough to hold
everything in place and store away nicely
for my glitter it's back again to that taller food storage container
and you can see how it does fit quite a bit
to organize my larger letter and number stickers
as well as these vinyl wall appliques i used a dollar tree cooling rack
along with some dollar tree hair bands i just placed the hair bands around the
rack and then i just slid the stickers right
up underneath from here i can just hang it right on
the wall lastly i also often have some little loose
embellishments and little pieces of different things like dice or
different little screws or buttons or different types of little
metal pieces and so those work great in these little craft containers from the
dollar tree and i can just place those all in these
also work great for jewelry and other small crafts
and then again i can use my dish rack and rubber band bracket
to hang them on the wall before going on i just wanted to show you one
last bracket that i will be using in my wall display
so i'm going to just take one of these dollar tree racks and again these
large rubber bands and then i'm going to just place a six or seven of the rubber
bands there between the two legs of both top
and bottom and then i can just attach that back
to the wall and that will create a two-tier shelf
that i can place my storage bins on and now here you can see that paper crafting
wall come all together at the top there's the
storage racks with the larger stickers in the middle is the two-tier bracket
holding the storage containers to either side of that are the dish rack
and rubber band brackets one holding the paper punches and the
other of these small craft boxes and then down below are the file holders
holding the paper rolls to hang the racks i used some dollar
tree picture hangers and then i did attach all the brackets
with the closet made clips especially those
paper punches they're extremely heavy so those definitely need it and then these
others just to be safe in the event that i did
hang something heavy in these brackets as well and then
here's another look at the cubby wall and notice how i went back and did put
labels on all of my storage boxes as for that last
empty cubby that will be filled in video two
as well as the rest of the craft area so please check back for that as well as
like share comment and subscribe thanks so much for
watching and we'll see you next time