Smart home tech can be expensive. After all, it's a multi-billion dollar industry. But making your home smarter doesn't mean
breaking the bank. In this video, I'm highlighting the best
smart home tech under $200. Hey friends! I'm Tasia Custode and welcome back to my
YouTube Channel where I share tech tips and app reviews. If you're on a budget, listen up! I'm going to walk you through some of my
favorite smart home tech, all under $200.
This is all the smart home tech on a budget,
under $200 are things I use every single day in my own home. So, are you ready? Then let's go! As we go through this list, I've got all
kinds of affiliate links below organized per category for you. And, keep in mind some of these products will
see Labor day discounts and Black Friday discounts. Let's kick off this list with smart plugs. Specifically, my favorite that we use in our
home is the Belkin WeMo Mini Smart Plug. I've had this guy for years and I just love
it. The Belkin WeMo Mini Smart Plug is designed
so you can still use the other outlet, which is important.
You can control whatever you plug into it
by using your device or your favorite voice assistant and it's really easy to use and
set up. Plus, it's a great everyday price. My second choice for a smart plug would be
Amazon's. This is a good everyday price of $25. So, this is another great option for ya. I'm telling you, smart plugs are so handy
to have and I use mine all the time with my voice assistant. Speaking of which, let's move on to my next
pick for top smart home tech under $200: smart speakers. I know, there are a ton of these to choose
from as well, but here's what I use. And disclaimer: I use both an Amazon Echo
device as well as a Google Home, so I'm not going to get into which is better here,
they both have their pros depending on your use and the ecosystem you live and work in.
So this one here is the 4th generation echo
dot and it's actually already on sale now. The echo dot wins in my books for certain
categories like the music options that come with a Prime membership. I also use mine as an alarm with a wake-up
routine in the mornings and I listen to the news with it as well. But, Google has a great lineup of smart speakers
as well, but you can't really find them on Amazon. The Google Nest Mini is comparable in price
to the Echo Dot. I've got the now-discontinued full-size
original Google Home, and I use this device to know my schedule at a glance with its integration
with my gcal, I search the web for answers to questions, and I use it for real-time traffic
alerts when I'm on my way somewhere. Obviously, I'm a use case where I have both
an echo dot and an original Google Home. So it really depends on how you're going
to use them, besides smart home control which they both excel at.
So a Google Nest Mini would do the exact same
thing as my old school Google Home. Now let's move on to the next category. If you're going to have a smart home, you're
going to need connectivity. And for us, to ensure all our devices are
connected no matter where they are in the house, we use a WiFi extender. Specifically, we use a TP-Link wifi extender
– and there's a specific reason for the specific model. The exact model we use is the TP-Link AC1750
WiFi extender. This unit has 3 antennas that provide fast
dual-band wifi access across our home. So this model would work great if you're
streaming video or gaming in 4K. Now the reason we went with this specific
extender is quite important. It comes with a gigabit ethernet port and
many wifi extenders do not. This is crucial to know depending on how you
plan to use your extender. For example, for us, we needed an extender
to work with our Arlo security cameras.
And wouldn't you know, in order for our
cameras to work with an extender, the base station for the camera has to be hard-wired
in via the ethernet port to the extender. The model of cameras we have won't work
wirelessly with an extender. So, needless to say, this little TP-Link extender
has been a life-saver. It was also really easy to set up and use
and it's on sale now for just $60 for this model. You can also bump up to the next model for
only $5 more and that would cover even more square footage in your home. Now let's move on to the best smart lights. I'm slightly obsessed with the Philips Hue
bulbs. These are so fun. I'm linking to this guy below. This is a 2 pack, available on Amazon that
could see discounts for labor day and or Black Friday.
The Philips Hue bulbs provide you with literally
millions of color choices, that you can control from your device or with your voice. Being able to change the colors is really
fun, so when we have our Halloween parties… well pre-covid… remember parties? Anyway, it's easy to just change the color
of the light, rather than having to replace the bulb itself. Now if you don't care about changing colors,
they also offer White Ambiance smart bulbs. These have all the same smart features, they
just don't change colors. Plus, Philips is actually running a sale right
now through labor day. I believe until Sept 12, 2021. So, if you're watching this in time, I've
included a direct link to the Philips hue site for ya to snag that deal. And I think Best Buy is matching that sale
too. This is a really good way to dip your toe
into the Philips hue ecosystem because another thing I love about these lights is that they
work either with the Philips Hue Bridge or without one via Bluetooth and a handy app
on your phone.
And speaking of the hue bridge – you can usually
find a great price at Costco on a little starter kit that comes with the bridge. Plus, I've linked to this one below as well. This is a great starter kit with three bulbs,
a smart button, and a hue bridge all for $180 plus Amazon is running a 15% off coupon for
a limited time. And if you're digging these deals and gadgets
I'm sharing with ya, remember to like this video and subscribe to my Channel for more
content like this. It really does mean a lot to me! In fact, I have it on good authority that
Kael always watches my videos.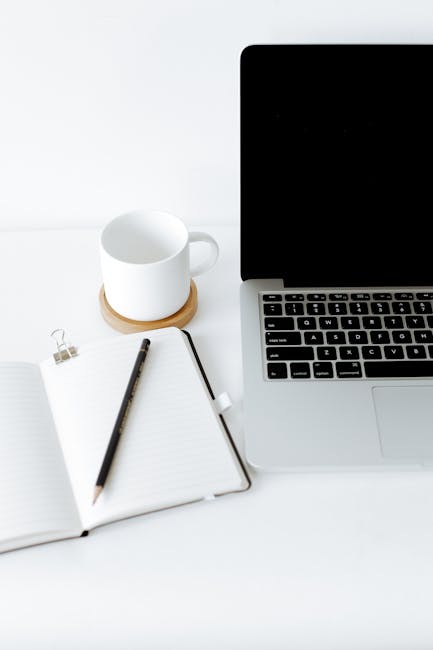 Thanks Kael, you're the best! So, be more like Kael and watch, like and
subscribe! And now back to the best smart home tech under
$200. If you're like me and constantly forget
if you've put the garage door down, worry no more. Enter the MyQ Smart Garage Door Opener. A handy smart home addition. This is the MyQ Smart Garage Door Opener. When you have this installed, you'll get
alerts when the door is opened or closed, so you'll always know the status of your
door. Plus, you can control your door from anywhere
too.
So, if you need to open it for someone or
if you realized your partner forgot to close the door, you can do that from wherever you
are using the app. It's pretty remarkable how cheap this is,
just under $30 and it is slightly discounted already. Alright, I've saved maybe two of my favorite
smart home gadgets for last. I actually can't believe these are under
$200. The item that probably has changed our lives
the most is the Petsafe Smart Feed automatic pet feeder. Game changer. We use the PetSafe feeder for our cat Dora
and it allows us to set a customized feeding schedule for her.
So, we have our set to go off four times a
day for her, with small portions dispensed every time. You can use the app to customize the times,
frequency, and portions. And the PetSafe is great if you have a cat
like ours who otherwise scarfs her food down because you can either do what we do and feed
through the day or you can feed a larger portion but have it dispense slowly from the feeder
so your pet can't inhale her food at once. Plus, you'll get push notifications to tell
you your pet has been fed, so if you're out of town, you'll be assured your furbaby
has gotten dinner.
You'll also get notifications if there is
any type of error with the feeder, like if you're running low on food. And, this PetSafe model that I'm linking
below for you is even compatible with your Amazon assistant. So, you could ask your echo device to give
your pet a treat for ya. The bowl, bowl holder and lid are also top
rack dishwasher safe for easy cleaning. I'm telling you, it does not get better
than this automatic feeder. Dora used to wake us up at all hours meowing
for food and pounding on our bedroom door. This feeder and the schedule we've set has
changed all of that. We've got our sleep back and couldn't
be happier. Truly the best smart home purchase I've
ever made.
Now you may be wondering why I didn't leave
the best smart home purchase I've ever made for last. Well, that's because our last item on the
list hits me right in the feels. And that's the Aura digital picture frame. Aura makes an array for digital picture frames,
but the one I have is the Carver and it is my favorite in their line.
There's a lot to cover when it comes to
Aura frames, but here are the coles notes: giving one as a gift is super easy. You can preload a frame with photos to give
your family or friends a nice surprise when they turn on their frame. You don't even have to open the box to do
so. You just scan a bar code on the box and your
Aura app walks you through adding whatever photos you want. You can even add a little personal message
that will be displayed too. How neat is that? You can also add family and friends to your
frame so they can add photos directly to your frame from anywhere in the world so you can
stay connected from afar. I. Know. Plus, Aura frames allow you to view live photos
too. So as soon as the live photo appears on your
screen, it'll play and then pause at the frame you selected from your live photo.
And of course, they work with your Amazon
assistant. I could go on and on about Aura frames, but
I've actually linked below to a full video I did on the frames. I had the pleasure of working with them last
year and I've since bought frames for my family too, I just love them so much. The best part? The frames are regularly $199 but are on sale
right now for about $170.
I'm telling you, you will not regret snagging
one of their frames. Truly, what did we do before smart home technology? What a time to be alive. Remember all the affiliate links to everything
I mentioned are organized per category in the description below. So those are my picks for the best smart home
tech under $200! What do you think of my choices for top smart
home tech? What are some of your fave smart home gadgets? Let everyone know in the comments below. As always, if you liked this video, I want
to know so give it a like, a share, or leave that comment below. You can click right about here to subscribe
to my channel and right about here and here for even more tech videos. Thanks for watching and see ya next time..