Hi, everyone. Today's video is aimed primarily at the Apple users among you, because today it's about Siri Shortcuts. These are now available in the HomePilot and can be used in a variety of ways. I'm going to show some examples today. First, we want to operate our devices manually using Siri voice commands. Then I will show that you can also control complete scenes with Siri voice commands. But we will also use the automation from the iPhone. First we will combine the alarm clock with our DuoFern devices and finally I will show again how to run a complex scene with so-called nfc tags. All of that in this video. We start directly in our HomePilot app, which I call up first and here you can see I have of course registered a whole range of devices here and I would now like to switch on the living room light behind me as a first step. So here I have my living room light, by the way, if you want to see how we did it with our actuator, there is a separate video for that, which we will link to again above.
So I call up my device , go to the configuration here and go to the Device Settings area. Here we have voice control and there are new Siri shortcuts. I can now easily create a Siri shortcut and select the desired state here , namely I want to switch on my light. This shortcut is now also passed to Siri. I can now say how I would like to name the whole thing, i.e.
What I would like to say. So I'll just say: switch on the light in the living room. So that's exactly my Siri shortcut, I'll add it now and that's all. Now we can take a quick look. I'm going to call up the shortcuts app and I can already see that the short command has been saved. I can now use the shortcut here with a quick tap, but I can also put it on my home screen, I can also put it on my AppleWatch and run it there at any time and the light is always switched on, or I can use the whole thing with voice control and say now : Hey Siri! Turned on the light in the living room.
Ok done, shortcut executed. light was turned on. By the way, you can optionally deactivate the information that it is displayed above if you do not want it to be displayed every time. Of course, we can also execute complex scenes. And I go back to my HomePilot app. This time in the Scenes and Triggers section. I've created quite a few scenes here. Among other things, there is information or a scene called Everything off: All my shutters are lowered and the lights are switched off. A kind of after-work scene, you could say. And I would now like to add a voice command to it, so I go back to voice control and say create shortcut. I'll just call this shortcut after work : Add. That was nice. Can we test it: Hey Siri! Quitting time. Okay done, scene executed successfully. It's getting a little dark in the room, that's how it is at home, even when work is over, the lamps are switched off and the shutters are closed.
There is also suitable automation for the next morning, which can be used with the iPhone. For example, I created a scene here, and in the morning when I set my iPhone alarm to snooze, I want my lights to be switched on a little and maybe the first external venetian blind to be opened a little. For this I have created a scene that says good morning, but gently. And now I want to combine all of this with Siri.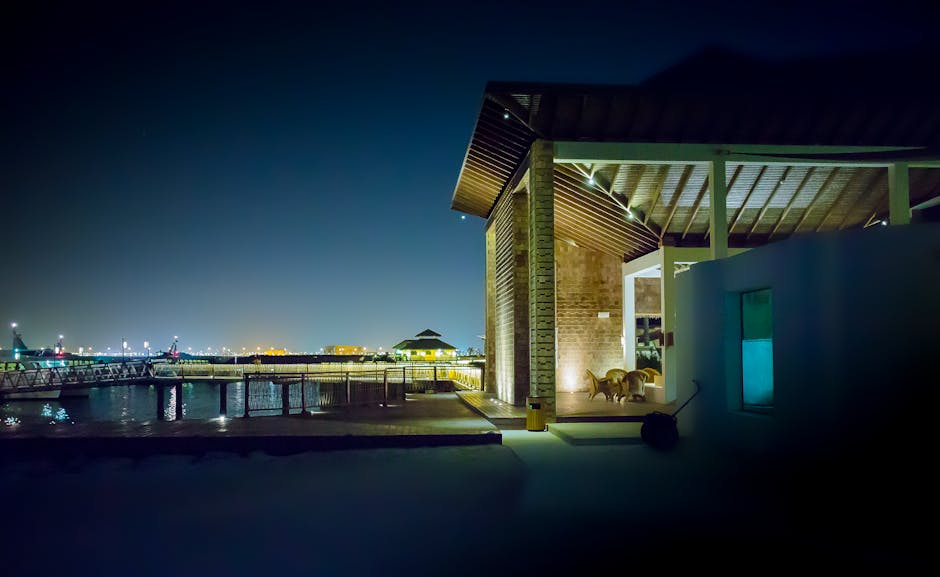 Go back into the shortcuts and create a shortcut here. Here it is now, after speaking of, I'll leave it as it is, because I want to execute this command with an automation. So add it back to Series and now I'm switching back to the Shortcuts app. Here you can already see the shortcut is there, but here I can now click on the automation in the middle below and create a personal automation. So create personal automation and now it's up here in the alarm clock area, so if any alarm clock is snoozed, then I want to trigger something, namely an action in the apps area and we can find it here in the shortcuts. And now I can run or select exactly my shortcut and here we have good morning soft command. I would like to do that. Here's another hint: you have to switch off the check mark below before executing , because otherwise you'll have to confirm the scene again in the morning after you've activated snooze , which of course makes no sense.
We can test that for a moment. I'll go into my alarm clock once. It's now 7:50 a.m. I'll edit that briefly. Let's say 7:51 up here, maybe we can still make it, save it. Get out of here now. That's an alarm clock that we know from home. At some point in the morning the alarm clock rings and if I press snooze now , the first short command is executed, which means I get a bit of light in my room on the side of the external venetian blind was opened, I also have my information in here that that whole has been implemented. And at some point you could of course say that if I switch off the alarm clock completely, then I want to activate my real good morning scene or my getting up scene. I have already created the appropriate shortcut for this, which is on my home screen. It says get up and when I'm awake at some point I press exactly this shortcut, and then it gets really bright in the room, that means my light is switched on properly, the external venetian blinds are opened, you can of course store whatever you want.
So these are the automations that you can also use from the iPhone. Last but not least, I said, nfc tags are really funny functions that can be used from IOS 13. The next newer models can probably do it too. And these can be scanned and thus also trigger automation. And now I'll show you a very interesting scene that lends itself to it. Namely our good old film from scene. And I would then like to trigger this in the evening with the iPhone, this is also passed on to Siri. Trigger the scene from the film, let's leave it at that, add, then the scene is already there. Let's see now also here with the shortcuts, there is my film from scene like that I would like to add an automation to it now. So create new automation and there we have the nfc area. Quite simply I scan my nfc tag. Already found the iPhone . I'll just name the table. If you have distributed a lot, of course you have to name them properly so that you can find them all again. so on add action again apps shortcuts. I would like to run one, namely my film from scene.
Go on. Here again, of course that doesn't have to confirm that, so that's it. And that was all, so if I want to watch my film in the evening you can of course tell Siri. Sometimes that bothers me, I don't want to do it at all, I want to make it very easy and that's exactly what this nfc tag does. I now simply scan and the appropriate scene is executed directly and I can start my film right after I get up. Of course you can do it that way too. These were some examples that are possible with Siri Shortcuts. I say thank you very much today for watching, if you have any other applications, please write them in the comments, we would like to include them. I say see you next time.
Bye..