>> CERTAINLY HAVE HAD COMPLAINTS WITH THIS COMPANY MASK. >> THIS SUMMER, FOX 13 NEWS TOLD YOU ABOUT 2 MULTIMILLION DOLLAR SETTLEMES NTINVOLVING UTAH-BASED VIVINT, SMART HOME OVER ILLEGAL SALES TACTS. IC AND TONIGHT WE HAVE VIDEO OF ANOTHER CASE WHICH SHOWS ACCORDING TONE OSTATE'S ATTORNEY. >> VIVINT SALESPERSON BREAKING THE LAW. HERE'S FOX 13 NEWS INVESTIGATIVE REPORTER NATE CARLISLE. >> WE GOT WI TH >> MAN YOU SEE IN FRONT WAS THEN A REGIONAL MANAGER WITH KEVIN SMART HOME WITH HIM, A CAN HELP YOU. THE DOORBELL VIDEO IS FROM AUGUST 2000, 19 AT A HOME IN MARYLAND. THE HOOWMENER WHO GAVE IT TO US IS A CUSTOMER OF EVENT RIVAL DDT. >> IT'S BIG BUT THE SUN AGN.AI BUT THAT THAT BADGE SAYS MARYLAND STATE POLICE IN SMALLER TYPE. IT SAYS TECHNICIAN WHILE THE MANAGER NEVER STATES HE'S A POLICE OFFICER. HE APPEARS TO USE THE LICENSE WHICH IS ISSUED BY POLICE TO START A CONVERSATION WITH THE HOMEOWNER.E HHASN'T MENTIONED THAT HE'S EMPLOYED BY VIV.
AND YET LIKE NEED TO THE FIRST MENTION OF VIVANT COMES ABOUT 55 SECONDS INTO THE CONVSAERTION. >> BUT ONLY AT A >> A FEW SECONDS LATER, THE MANAGER SAYS, BUT A FEW MORE SECONDS AFTER THAT. HE SAYS PEOPLE, COMPANY, IN FACT, NOT BEEN SOLD. SO THAT STATEMENT STOOD OUT TO MARYLD AN ASSISTANT ATTORNEY GENERAL KAREN STRONG.
IT'S A FALSE AND MISLEADING STATEMENT. THAT'S A VIOLATION OF THE CONSUMER PROTECTION ACT. WE SHOWED STRONG THE VIDEO. SHE SAW OTHER CONCERNS AND HE HAS TO >> IDENTIFY HIMSELF AS COMPANY. WHAT HE'S DOING TO START OFF. >> ATT HAS CITED THIS VIDEO AS EVIDENCE AND ITS 2020 LAWSUIT AGAINST IT WHICH ACCUSES THE COMPANY OF USING DECEPTIVE PRACTICES. THE STEAL OR ATTEMPT TO STEAL ATT CUSTOMERS. IT'S THE SECOND TIME EDT IS FILE SUCH A SUIT. THE FIRST LAWSUIT WAS SETTLED IN2000, 17 WITH VIVINT AGREED TO PAY ATT 10 MILLION DOLLARS. >> THE LATEST LAWSUIT INVOLVES 200, 50 COMPLAIN TSAMONG THEM. ONE ATT CUSTOMERS IS OF EVENTS SALESMAN CLAIM TO BEFROM ATT AND SAID HE WAS UPGRADING HER SYSTEM. SHE ACCIDENTALLY ENDED UP WITH PLANS WITH BOTH COMPANIES. IN ANOTHER INSTANCE, ATT CUSTOMER CLAIMS THE SALESPERSON SAID THEY WERE UPGRADING HER EQUIPMT ENFOR FREE AND TOLD HER TO IGNORE FUTURE BILLS. FROM ADT.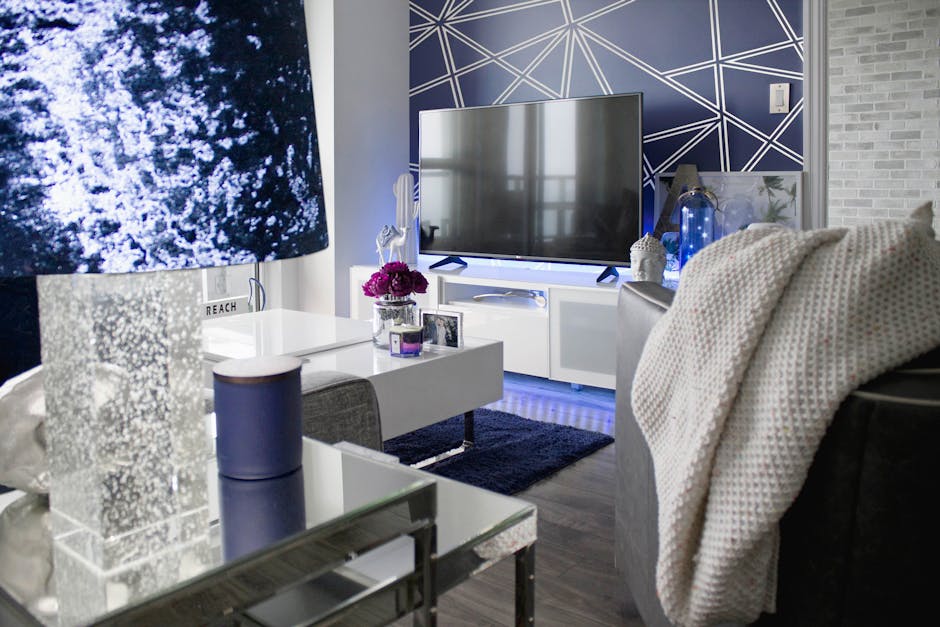 WE CERTAINLY HAVE HAD COMPLAINTS WITH THIS COMPANY. ASK THEM, WHAT'S THE NATURE OF THOSE COMPLAINTS? LARGEST, THE FOR FAILURE HONOR, CANCELLATION, REQUEST OF HENRI AND LAST. >> ALSO HAVE COMPLAINTS FOR ON-SITE INSPECTION SERVICE. BOSTON WAS LEADING STATEMENTS, T BUWE DO NOT HAVE ANY CLOSING FORSMAN ACTIONS AGAINST THE MORE IN OTHER WORDS, THE STATE OF MARYLAND HASN'T TAKEN ANY ACTION AGAINST VIVINT, SMART HOME IN THE LAST 3 YEAR S, INCLUDING NO ACTION.
OVER THE 2019 VIDE O.THOSE STRONG DIDN'T KNOW ABOUT IT UNTIL WE SHOWEDT ITO AND YOU GUYS ABOUT THE 2 VIVANT SALES STAFF STAYED ON THE FRONT PORCH. EVEN 1 ONE OF THE HOMEOWNER SAID KNOW U YO >> DON'T KNOW I YOU HAVE YO UR LIKE, YEAH, I'M THE REGIONAL MANAGER. WHEN THE VIVINT GUYS EVENTUALLY DID LEAVE THE MANAGER TO PARTNER WITH THIS VERY IT. >> ON AN EARNINGS CALL THIS AUGUST, GIVEN CEO DAVID BY WATERS OF THE COMPANIES TAKING STEPS TO ENSURE GOOD SALES THING. WE TRIED. >> BY WATER DID NOT RETURN OUR MESSAGES SEEKING COMMENT. A COMPANY SPOKESPERSON ONLY ISSUED A STATEMENT SAYING DIFFERENT EXPECTS ITS SALES PEOPLE AND ALL EMPLOYEES TO UPHOLD THE HIGHEST STANDARDS OF INTEGRITY, RVSEICE AND OPERATIONAL EXCELLENCE. >> AND EXPECTS EACH EMPLOE YE TO TREAT POTENTIAL AND EXISTING CUSTOMERS WITH COURTESY D ANRESPECT PEOPLE. THE COMPANY ASKED FOR THE MANAGER IN THE MARYLAND VIDEO VIVANT SAID WHEN THE COMPANY DETERMINED THE EMPLOYEE DID NOT ADHERE TO THOSE POLICIES D ANPROCEDURES, IT TERMINATED HIS EMPLOYMENT.
>> DEVIN HAS TT'S ACCUSATIONS AND IS FILED A COUNTERCLAIM ACCUSING ATT USES ITS O WN DECEPTIVE TACTICS. COURT FILING INCLUDES WHAT IT SAYS ARE 11 EXAMPLES OF SUCH TACTIC >> YOU CAN READ VIVINT, SMART HOMES. FULL STATEMENT TO US ON FOX 13 NOW DOT COM IN THE STUDIO. NATE CARLISLE. FOX. 13 NEWS, UTAH. >> STRONG. THE MARYLAND ASSISTANT ATTORNEY GENERAL SAYS ANYONE WHO FEELS DECEIVED BYA COMPANY CAN MAKE A REPORT TO THEIR STATE 'SDIVISION OF CONSUMER PROTECTION IN UTAH.